'RHONY:' What Is Dorinda Medley's Connection to Lady Gaga?
'RHONY:' What Is Dorinda Medley's Connection to Lady Gaga?
Fans went wild when they saw photos and video of Dorinda Medley from The Real Housewives of New York City sitting next to Lady Gaga's father at an Easter celebratory mass.
Medley chatted with Gaga's dad, Joe Germanotta during the Catholic ceremony, the washing of the feet, plus it appears that Germanotta joined Medley and friends for dinner. On Easter Sunday, Medley posted another picture of a different Gaga relative. This time with Gaga's mother. "So grateful for the special people in my life! ❤️ # CynthiaGiacometti," Medley wrote.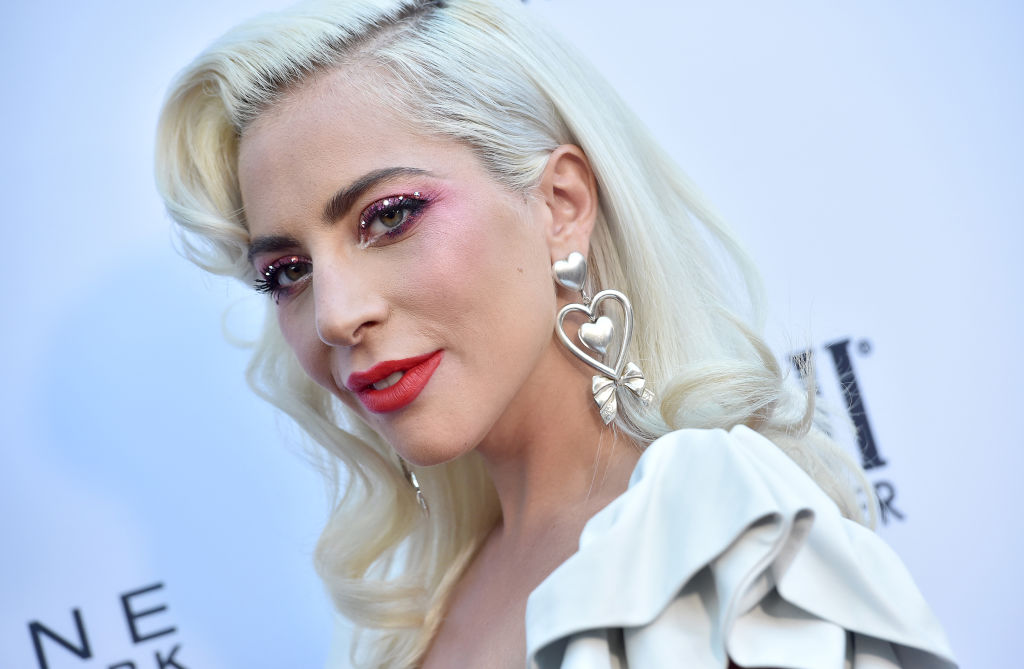 One thing Medley shares with Gaga's parents is their faith. But Medley's connection to Gaga goes much deeper.
Gaga is a Medley 'superfan'
Even huge celebrities like Lady Gaga can fangirl out for the right person. Apparently, Gaga went all in for Medley shortly after she joined the RHONY cast. In 2015 Gaga, Medley and Bravo producer Andy Cohen got into a bit of a Twitter lovefest. Bravo's The Daily Dish reports.
First Gaga tweeted, "@Andy DORINDA is life! #yaaass#queen." So then Cohen responded, "@DorindaMedley you are GAGA APPROVED!!!!!" Medley saw the thread and was shook. "I mean…I live!!!!"
It didn't take long before the fans met each other. When Gaga played in New York City, she invited Medley to attend, E News reports. After the show, Gaga, her mother Cynthia and Medley went out. "3 blondes in AC! Hanging w mommy and our friend @DorindaMedley," Gaga tweeted. "Last night was fun I lost my cellphone. But at least nobody put any f–king straws in our martinis @DorindaMedley."
Medley even wants Gaga's mother to join the show
Medley once said that she thought Cynthia would be a great addition to RHONY. "I'm trying to get Cynthia to join the show," she said during the Tribeca TV Festival, Vulture reports.
Gaga's mom on the show wouldn't be a huge stretch either. Cynthia and Gaga are Real Housewives superfans across the board. The mother and daughter dined with Lisa Vanderpump from The Real Housewives of Beverly Hills, E News reports. The women went to Vanderpump's restaurant PUMP for dinner where they spent about three hours chatting, according to a source.
When Gaga appeared on Watch What Happens Live she even came up with her own Real Housewives tagline too. "[My Housewives tagline would be] 'You may say I'm a woman, but underneath I'm all man.'" she said, People reports.
They attend the same church
RHONY alum, Carole Radizwill accompanied Medley to Thursday's service at the Church of the Blessed Sacrament. She included some stunning footage of the inside of the cathedral as well as a number of religious artifacts.
Medley has also shared images on her Instagram attending mass at various times. Radziwill added in her video that Medley is a very active church member and often volunteers her time for various programs.
Gaga was very active at one time in the church. In 2016, she posted to Instagram. "Thank you Father Duffell for a beautiful homily as always and lunch at my pop's restaurant. I was so moved today when you said.. "The Eucharist is not a prize for the perfect but the food that God gives us." – Father Duffell, Blessed Sacrament Church Nourishment." While Gaga identifies as a Christian, she's been outspoken about institutionalized religion.
Check out The Cheat Sheet on Facebook!