'RHONY': What Maternal Advice Did Ramona Singer Give Leah McSweeney?
Leah McSweeney from The Real Housewives of New York City struggled when her mother stopped speaking to her this season. She opened up to Ramona Singer in the car ride over to Luann de Lesseps' comedy show and Singer offered her some insightful motherly advice.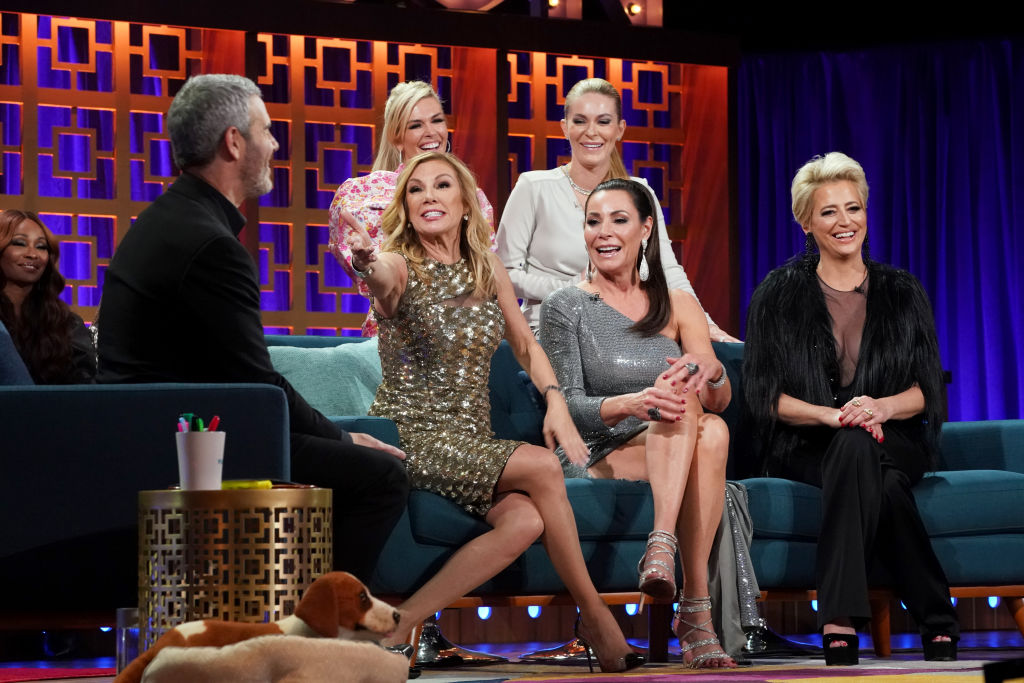 Singer listened and let McSweeney share. McSweeney felt that her mother unfairly judged her on her failures. McSweeney texted her mother about the drunken night at Singer's Hampton's home. But once McSweeney shared what happened, her mother essentially ghosted her. McSweeney previously revealed that she has a negative relationship with alcohol.
Singer told McSweeney sending a text was probably a bad idea. "You have to go there in person," Singer said. "She's angry and she's like thinking back and now she's pulling away from you. The only way you're going to maybe, maybe come to any kind of terms with her, is you just have to go there physically."
"Mothers need respect," Singer advised McSweeney. "They may not always be right." McSweeney said while she understood, she felt as though her mother was being "over the top" with her judgment.
McSweeney becomes emotional
In a tender moment, Singer gently offered advice and consoled McSweeney when she became emotional and tearful during the car ride. "OK, but she's afraid," Singer said. "She's afraid that you're going to fail again. 'Oh my goodness, my daughter has achieved so much now. And now she took a drink and she's going to fall back again.'"
McSweeney becomes even more tearful saying that's not what's going to happen. But Singer reminded her that her mother is coming from a place of fear for her child. "That's what she's thinking," Singer urged McSweeney to understand.
"Ramona and my mom are complete opposites," McSweeney said in a confessional. "But having Ramona's attention and in this maternal way is really comforting right now." Singer said McSweeney should "nip it in the bud" and confront her mother. "You may not like what she has to say, but hopefully you can just get through it," Singer said.
McSweeney asked Singer to be her 'surrogate mother'
Singer interviewed McSweeney for an article in Interview Magazine. Singer recalled how McSweeney asked her to be her surrogate mother at one point, which was touching.
"In the Hamptons, when you were at my home for the weekend, you asked me to be your surrogate mother. I took that role very seriously. Why did you ask me that?" Singer said.
McSweeney said she doesn't remember asking Singer to be her surrogate mother. But replied laughing. "I will tell you this. I think that you and I had a connection right away. You're self-made, which I don't think a lot of people give you enough credit for. It's one of the things I admire about you. I also really admire you and Avery's relationship. You guys are a great mother-daughter team and friends. I see the way she admires you. So I think that's why I asked you to be my surrogate mother."
The Real Housewives of New York City is on Thursday at 9/8c on Bravo.