'RHONY': Which Cast Member 'Scared' Leah McSweeney?
The Real Housewives of New York City season 12 hasn't begun and the cast is already drumming up drama.
New cast member Leah McSweeney recently offered some pretty frank thoughts on the cast, plus revealed a few things she did on camera that she swore she'd never do. McSweeney also shared the moment she met singer Rihanna, plus discussed what scene was the most difficult for her to film.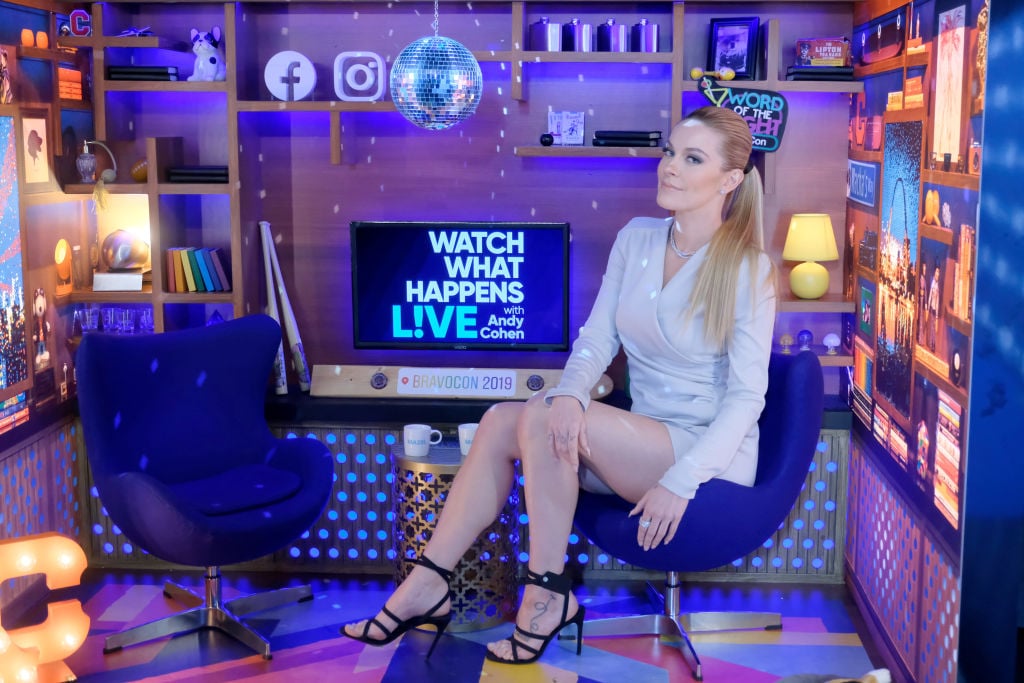 She also learned a few lessons during her first season of the show. McSweeney, who is a fashion designer, joined the show after Bethenny Frankel's exit. She's received mixed reviews from fans, but there's one cast member who may not be feeling her vibe. Could this be another Vicki Gunvalson versus Braunwyn Windham-Burke from The Real Housewives of Orange County situation? Or are they actually in a good place?
Dorinda Medley 'scared' her
McSweeney offered her first impressions of the cast. She said Dorinda Medley "scared" her when she dished about her experience in a Bravo Insider digital clip. While she didn't elaborate, Medley's dropped some hints that she and McSweeney didn't exactly "make it nice" this season.
Medley's latest Instagram post included a cast photo, but she added an emoji over McSweeney's face. She also turned off the comments on the post. When Bravo asked Medley for her thoughts about McSweeney she said she was taken aback by the new cast member.  "I was the old gangster in town, but this one I think, she's like Jesse James. I mean, I'm even a little taken aback by this one," she said.
"She's blonde and blue-eyed as well, and she's quite a little number. I really like her. She's really good," Medley added.
What did she learn this season?
"Ramona [Singer] doesn't like it when I chew gum," McSweeney shared. She added that her first impression of Singer was "Warm vibes but the eyeballs were like staring at me. And I was like, you need to bring them down a little." Other first impressions included Luann de Lesseps as being a "cool-ass countess." Sonja Morgan has "glowing skin" and Tinsley Mortimer is "actually a fairytale princess Barbie."
McSweeney also said she did a few things on camera she swore she'd never do. "I said I wasn't going to throw food in anyone's face. That happened. Said I wasn't gonna get butt naked. That happened, " she said. "But no regrets ever." When it came to the most difficult scene to film, she said it was a moment with her family. "My mom and dad met with them for lunch. I had butterflies in my stomach. I think because I can't hide at all. They can tell what's going on with me. So I felt very vulnerable," McSweeney said.
Her most memorable New York City night was meeting Rihanna. The singer insisted she knew McSweeney. But McSweeney told Rihanna that she wore her clothing line. "She said, 'You're the girl that does that brand?' I was like 'Yeah!'" McSweeney said Rihanna just hugged her.
The Real Housewives of New York City season 12 returns to Bravo on April 2 at 9 p.m. / 8 p.m. central.