'RHONY': Which Co-Star Eboni K. Williams Is Closest To
Bravo producers are looking to shake things up for season 13 of RHONY. Following the exits of Dorinda Medley and Tamra Judge, executives are diversifying the cast by adding the first full-time Black housewife to the longstanding franchise. Eboni K. Williams joins the cast and says she's closest to Leah McSweeney.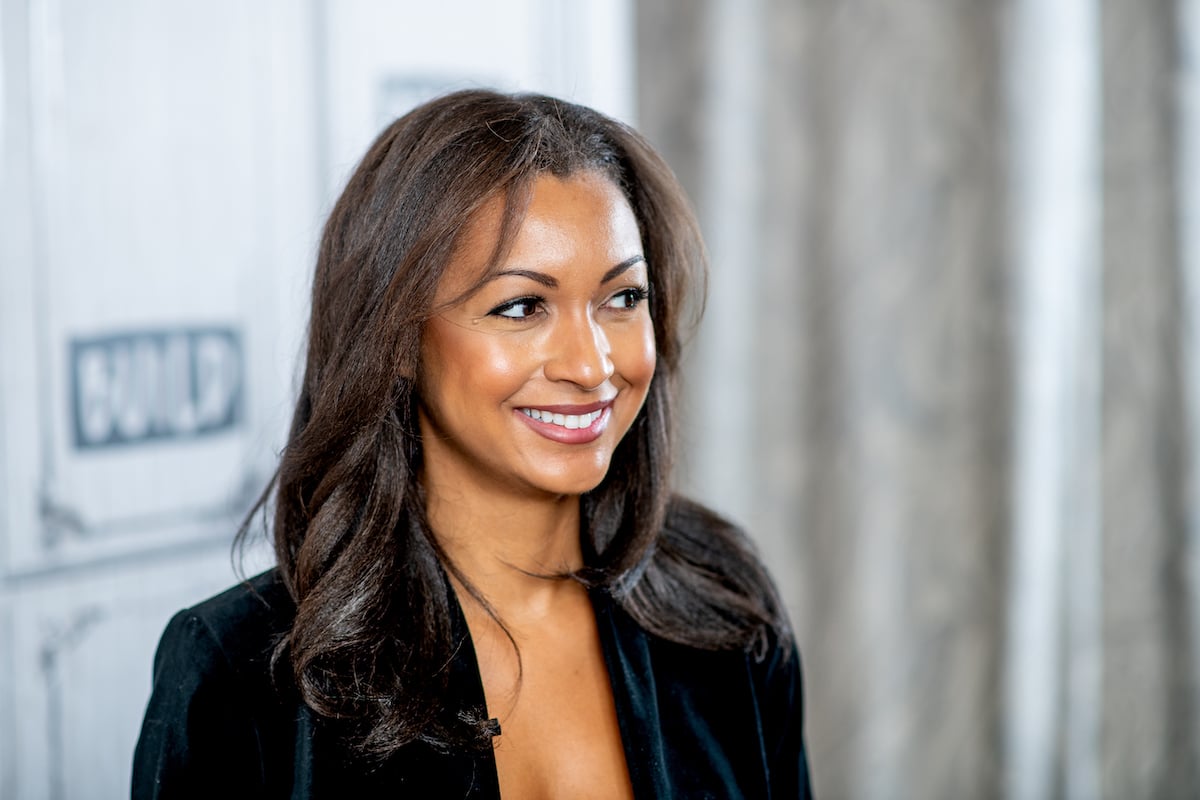 Eboni K. Williams becomes the first full-time Black cast member of 'RHONY'
Initially, motivational speaker, Bershan Shaw, was reported in the running to be the official first Black housewive of the New York franchise. Shaw is filming with the cast, but her role on the show is unclear.
Following weeks of speculation, Williams was confirmed to be the official apple holder. The legal analyst and cultural critic is apparently just what the producers are looking for. Williams is accomplished and continues to expand her resume in entertainment with various television appearances and a co-hosting slot on Revolt's talk show State of the Culture.
Related: 'RHONY': Did New Cast Member Eboni K. Williams Spill That Heather Thomson Returning for Season 13?
Us Weekly reports of Williams' excitement of joining the cast, with Williams telling TMZ at the time:
"NYC is filled with successful and dynamic Black women. I'm excited to join this legendary franchise as the first Black housewife. Can't wait to share a slice of life in this city that hasn't been seen before. Anyone who's aware of my work knows I don't hold back. I'm going to keep it just as real here as I do everywhere else."
Eboni K. Williams reveals why she's closest to her co-star Leah McSweeney
Filming for the show is underway and Williams is getting to know her co-stars through personal interaction. In a new interview on Bevy Smith's Bevelations podcast, Williams reveals that she's the closest with McSweeney. McSweeney joined the cast in season 12, so she and Williams are both newbies to an extent.
Williams says there's a number of reasons why she and McSweeney hit it off. But the primary reason Williams says she resonates well with McSweeney is that she believes McSweeney is empathetic to the Black experience.
"She's lovely and what I, and Leah knows this so I'm not saying anything to you that I'm not saying to Leah," Williams began. "When I first engaged with her I was curious…I call Leah "Black adjacent"…she's adjacent to the culture. 
Related: 'RHONY': Leah McSweeney Defends Her Streetwear Brand, MTTM, Against Haters
Williams further explains that though McSweeney is understanding of her experience as a Black woman, she's still open to learning more. For Williams, that's a rare trait she's found in non-Black allies.
"Sometimes with our adjacent friends, they mean well but they come on a little strong and it's like [I have to tell them] 'You're doing a little bit much" and I didn't know if Leah would do too much," she continues. "Leah does not do too much and I so love that about her. She's exactly who she is and she's unapologetic about who she is. Leah acknowledges how the culture, our culture, has influenced her career and her aesthetic and her lens – and she pays homage, she's not trying to be a Black girl."
It's unclear when season 13 of RHONY will begin airing on Bravo but fans of the show anticipate its return.