'RHONY': Who Is New Cast Member Eboni K. Williams?
Eboni K. Williams will join the cast of The Real Housewives of New York City as the first Black cast member.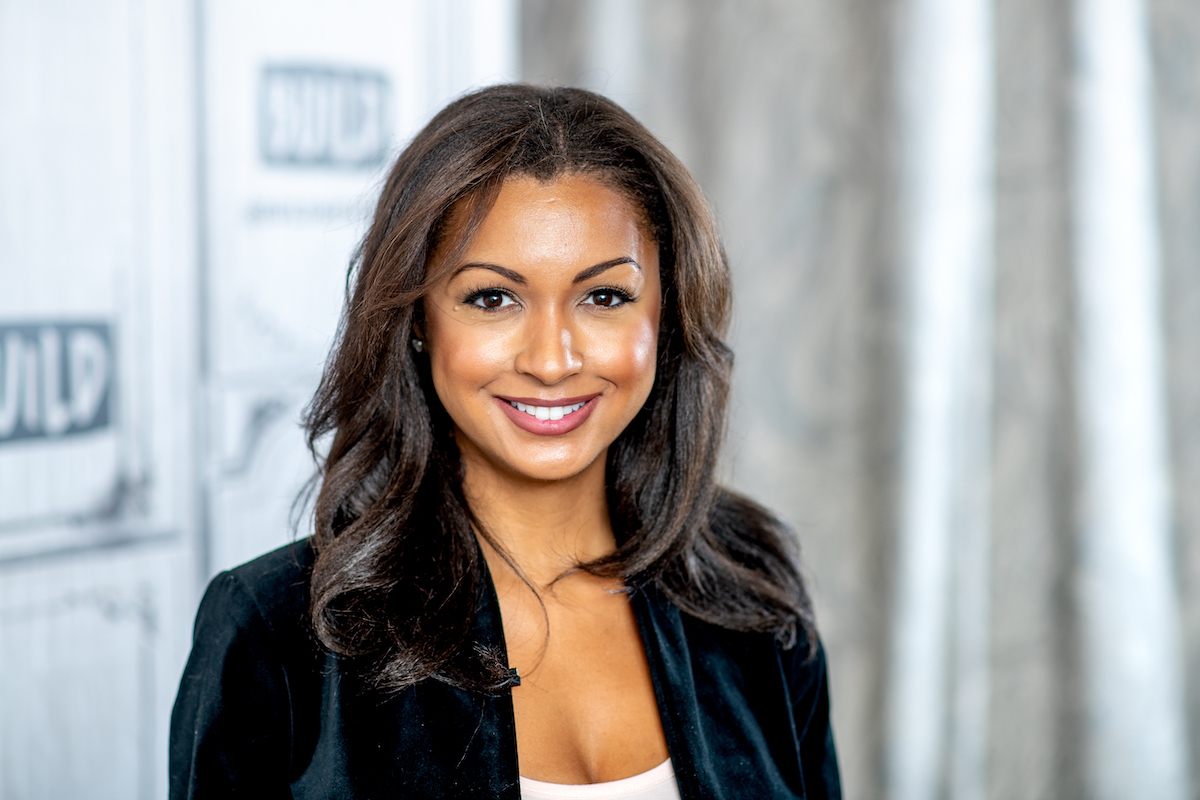 "NYC is filled with successful and dynamic Black women," Williams shared in a statement, Bravo's The Daily Dish. "I'm excited to join this legendary franchise as the first Black housewife. Can't wait to share a slice of life in this city that hasn't been seen before."
Williams added that viewers should expect her to "bring it" for season 13 too. "Anyone who's aware of my work knows I don't hold back," she said. "I'm going to keep it just as real here as I do everywhere else."
She went to college when she was only 16 years old
Williams skipped a grade, which allowed her to gain acceptance to the University of North Carolina at Chapel Hill when she was only 16 years old, Revolt reports.
She studied Communications and African-American Studies in undergrad and went onto law school. She obtained her law degree from Loyola University New Orleans College of Law and ended up working in civil litigation and family law. Williams also clerked for Louisiana's Secretary of State and the Louisiana Attorney General's Office while she was still a law student.
Williams is also a published author and once worked for Fox News. She left the network, later sharing that Fox capitalizes on fear. "When you find a fear-based thing like that and you can capitalize on it, in a unique way, no one had ever done this before," she shared on the radio show, The Breakfast Club, Huffington Post reports.
Williams is a hip hop talk show
Williams is involved in the hip hop scene, like new cast member Leah McSweeney. She is the co-host of the show State of the Culture, on REVOLT TV. The network was founded by Sean "Diddy" Combs.
She recently hosted a virtual event to educate people about voter suppression. Williams also revealed on her 37th birthday that she has gained new clarity on her career and life after dealing with COVID-19.
"Then I suffered a moderate case of coronavirus in April (thank God I didn't have to be hospitalized)," she shared on Instagram in September. "But I was sick, and it was scary. For the first time in my life, I REALLY contemplated my own mortality." Adding, "Happiness is now my priority. And for the first time, I don't feel guilty about it."
Bravo answered the cast and viewer's calls for more diversity
McSweeney wanted more diversity within the series. "I hope that there's not only diversity of race, but an even deeper diversity of where someone lives or what their interests are," she told Page Six in August. "I hope that there's just more diversity all across the board because New Yorkers are not a monolith, obviously."
Former cast member Kristen Taekman called for the cast to trend younger too. "I think they need more Leah's and more Tinsley's more like fresh, young, fabulous," she said on the Behind the Velvet Rope with David Yontef podcast.
"So I mean, I feel like in that sense it works because they're all kind of like single and on the prowl," she added. "It would be weird if it was like that one token girl that's got little kids. That would be a bit awkward or maybe that girl will be the voice of reason."