'RHONY': Who Was Ramona Singer's Brother and How Did He Die?
Ramona Singer was shocked during a recent episode of The Real Housewives of New York City when a medium conjured her brother's spirit, sharing he had "a lot of issues in his life." During the seance, Singer revealed her brother, who had died a few years ago, was a "lost soul" and they were very close in age. The medium felt that her brother died not by suicide, but Singer added, "he was self-destructive."
Ramona Singer's brother died from a heart attack
Singer's brother, Bohdan Mazur died in 2017 at age 59, Extra reports. Mazur had a heart attack and "ran into a tree while driving to the hospital."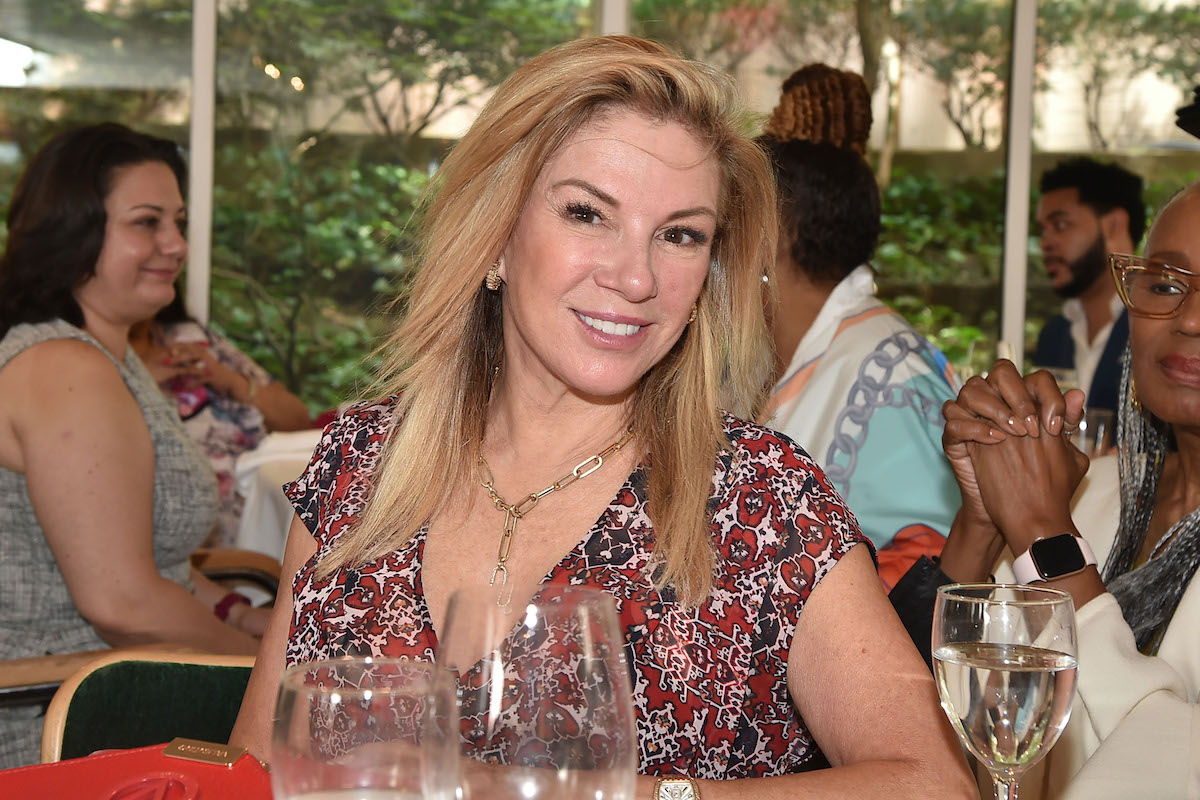 My brother just died," she told US Weekly. "No one knows this. He died about three weeks ago, my younger brother, and we weren't close anymore." But then added that the death brought her closer with her niece. "I flew her out… for about a week. And I spoke to her and said that I was really sorry about her dad's death, but if it wasn't for his death, you wouldn't have bonded with [my daughter] Avery and I. So we have this whole new relationship we never had."
Bohdan Mazur wrote a 'tell-all' book claiming he sold drugs and his family knew
Mazur claimed that his father almost encouraged him to sell drugs. "I took it to heart. I'm not sure how much of his advice I was supposed to take literally, but I made sure to put some of it to good use," he told Radar Online in 2014. "When I told my father how much I could make, he was impressed. He was my greatest advocate." 
He told Radar he made up to $10,000 a week selling drugs but admitted his downfall was that he started doing them. "A small bump of cocaine is addicting," he shared. "That's why it's so easy to sell. Once you try it, you need more of it. I regret trying it… it made me paranoid."
RELATED: 'RHONY': Heather Thomson Says Drug Use Shouldn't Be Shocking and Isn't a Big Deal
But the drugs also made his heart race and he "did so much coke, I would hear my heart valves squishing."  He also believed someone was going to murder him too.
Ramona Singer said her brother almost died '10,000 times' before he actually died
Eventually, the ride came to an end. "My paranoia is what got me busted by the cops – and I lost my entire life, my family, my wife, and two kids, because of it. I regret ever using the stuff," he said. He did two and a half months in prison but spent years and in and out of the system.
At the time, he told Radar he hadn't been in touch with Singer in the past two years. He was living in Mexico and had no plans to return to the U.S. "Here, the cops don't bother me, and I can live my life," he remarked.
RELATED: 'RHONY': Jill Zarin Thinks the Biggest Problem With the Show Is the 'Lack of Male Energy'
During the seance, Singer becomes extremely emotional and the medium shared that her brother is still lost on the other side. "He's OK with the fact that he's gone and he's sorry for hurting you," the medium said.
Singer added that her brother almost died "10,000 times" before he "actually died.