RHONY's Bethenny Frankel Squashes Rumors She Split From Paul Bernon
Bethenny Frankel from The Real Housewives of New York City said she is still engaged to Paul Bernon and cited irresponsible reporting for starting a rumor the couple had split.
In an Instagram video, Frankel blasted rumors that she and Bernon broke up after posting about ugly Christmas sweaters. "Shoutout to all my #jingleladies who can put their own ring on it…., she posted. "Ugly or pretty Christmas sweater-what do you think?" A few fan comments wondering if the post hinted that she was single mounted and then made it into a few news stories.
Bethenny Frankel sets the record straight about her engagement
Unfortunately, Frankel then felt the need to set the record straight about her engagement. "I didn't have to address rumors, but rumors hurt and affect other people, as does irresponsible press," she said in an Instagram video.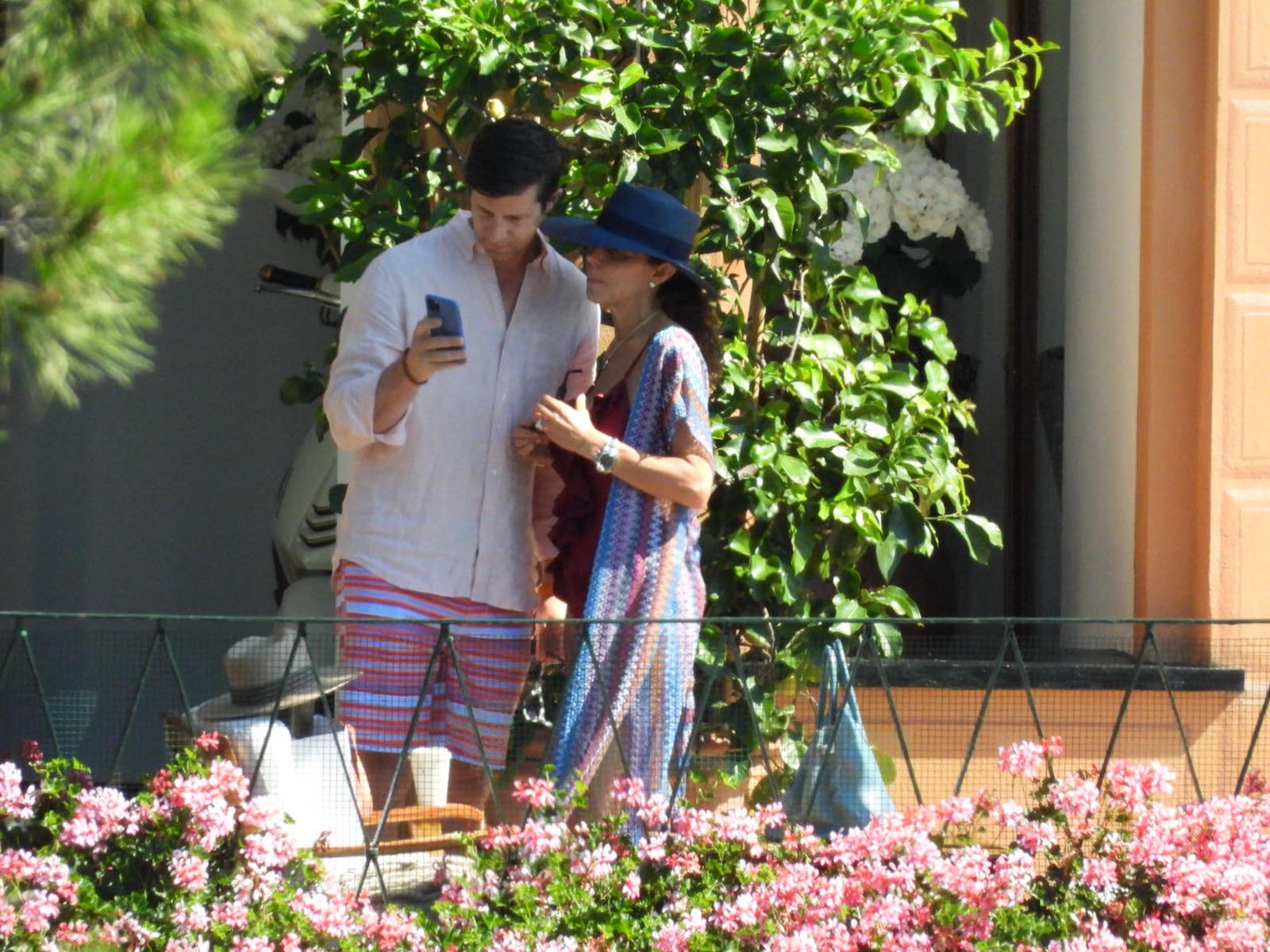 "I am engaged to a wonderful man named Paul," she continued. "We got engaged in February. And months later I was swimming and had my ring on. And then it came out that we were engaged because we didn't just make an announcement. We didn't feel that we wanted to announce being engaged."
"And that was convoluted, that we planned the date that I would be swimming, wearing the ring and got criticized for wearing the ring in the ocean," she added. "So we are engaged. I don't always wear my ring. I don't have to always wear my ring. Sometimes I don't feel that it's safe. Sometimes my fingers swell or contract, but I'm doing me. My opinion that a relationship is about two people in the relationship, the commitment and the feelings. Not about announcements, not about pomp and circumstance, not about jewelry. It's symbolism. And if I decide to wear it and get into the ring, it will."
Bethenny Frankel recently gushed about her favorite gift from Paul Bernon
Frankel recently gushed about her "favorite" gift from Bernon, only days ago. "Paul bought me a beautiful heart-shaped diamond our first Christmas together which was very meaningful," she told Page Six. She added, "I usually buy Paul a piece of meaningful art, a good men's travel gift, and some gifts with cute meaning."
RELATED: 'RHONY': Bethenny Frankel Relists New York 'Million Dollar Listing' With New Agent, After Listing With Ryan Serhant
"I love buying things that elevate gifts," she continued. "I always buy beautiful individualized ornaments that have meaning for that particular person." She said gift cards are great too. "A Miraval spa gift card or a TJ Maxx gift card is always exciting." Frankel then said she was planning to get away with Bernon after Christmas to a warm-weather destination.
The couple didn't want to make a big announcement about their engagement
Frankel also talked about her engagement to Bernon, sharing that she appreciated the sweet simplicity of it all. "It was intimate," Frankel told People. "Just the two of us, on an island off of Florida. No makeup, no manicure, no ring photos. It was very simple and beautiful."
RELATED: 'RHONY': Jill Zarin Doesn't Think Bethenny Frankel Should Return to the Show After She Called It 'Napalm' (Exclusive)
She also said the couple didn't feel as though they needed to make a grand announcement at the time. "It felt like a strange thing to announce," she added. "That just felt counter-intuitive."
Frankel also shared she and Bernon met on a dating app. "I was pretty lucky when I walked in and saw him," she said. "He had a twinkle. He came as advertised — better than advertised." Adding, "He overshot the mark."