'RHOP' Alum Monique Samuels Claims Bravo Blacklisted Media Outlets That Sided With Her in Fight With Candiace Dillard
Monique Samuels claims Bravo refused to work with media outlets that sided with her after her fight with Candiace Dillard. Samuels quit 'RHOP' after the season 5 reunion.
It looks like Monique Samuels has no intention of slowing down sharing her negative opinions of dealing with Bravo during her time on RHOP. Samuels has said the network allegedly blocked her from speaking to press amid the fallout of her fight with Candiace Dillard. She now is claiming the network also blackballed any media outlets that sided with her in the fight.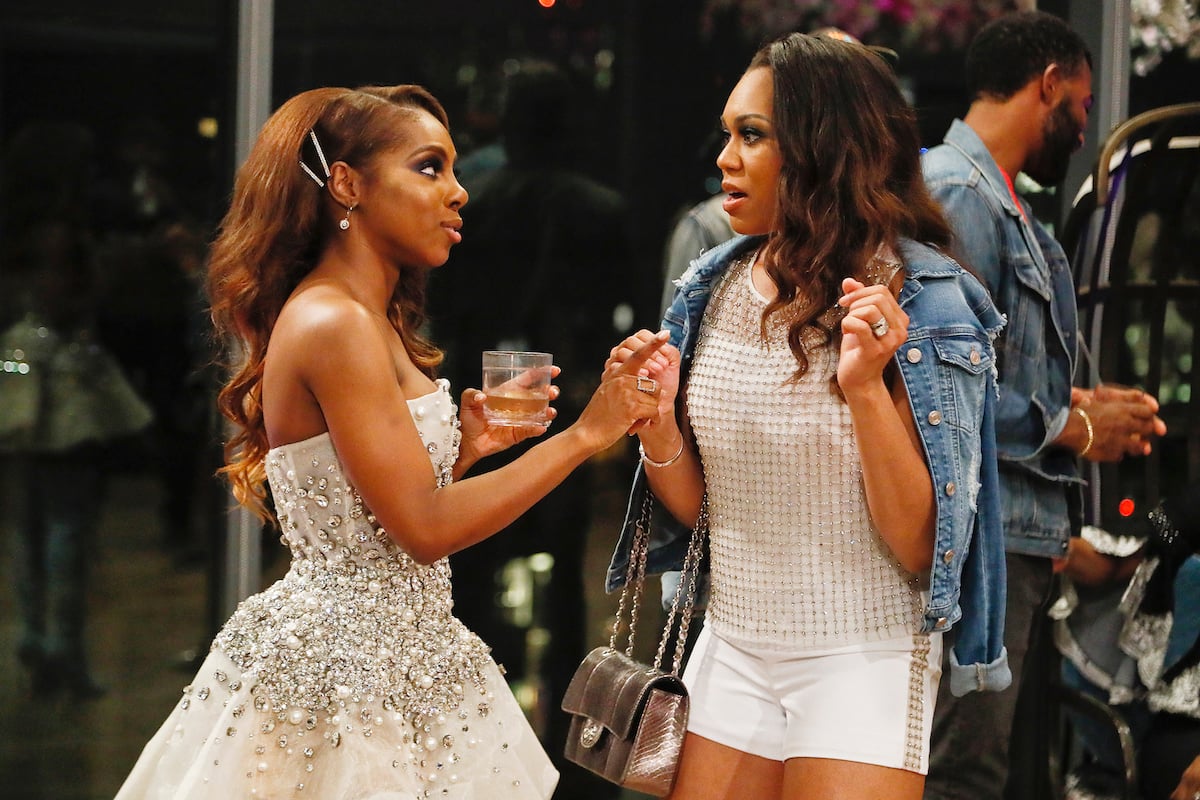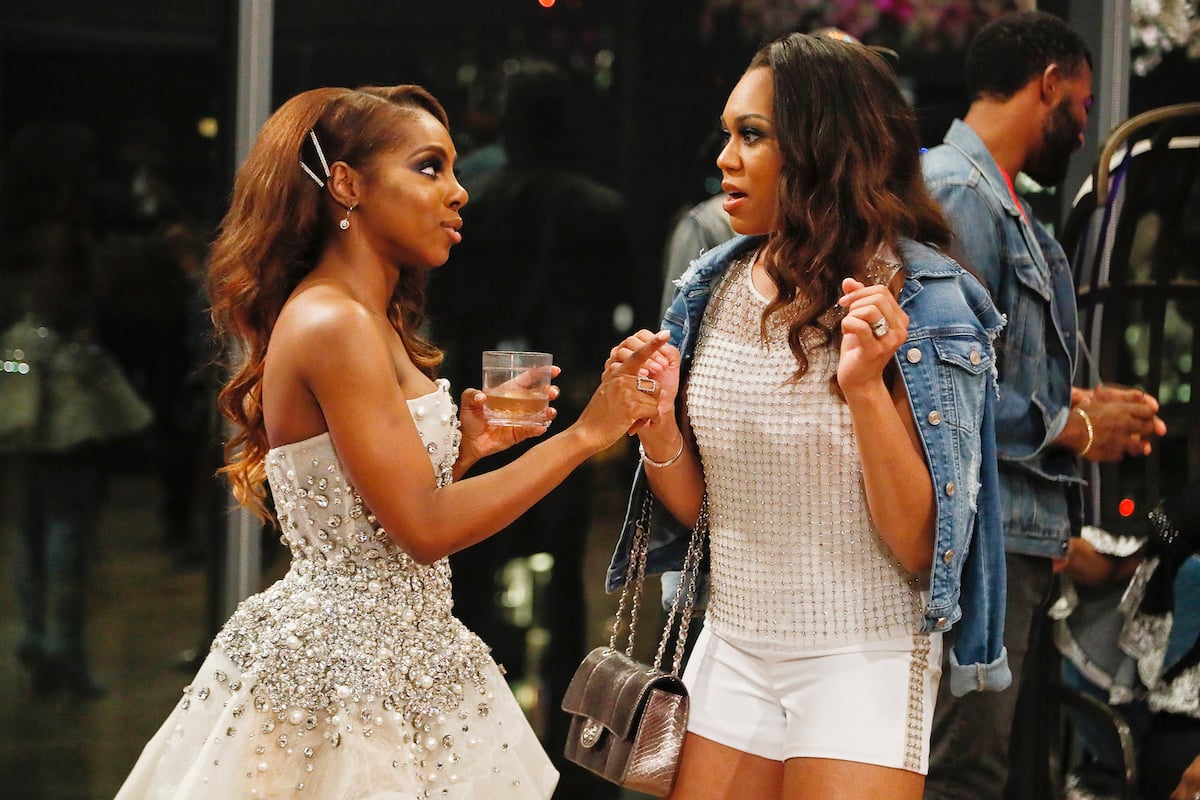 Monique Samuels claims Bravo put her on a press ban due to fight with Candiace Dillard
Samuels claimed production immediately blamed her for the fight with Dillard. She told Jason Lee of Hollywood Unlocked she had to go as far as speaking with Andy Cohen due to her frustrations. 
Per Samuels, the network was hellbent on editing the fight in a way that made her look like the villain. But as the season began airing, it was forced to show the true series of events. Still, she claimed she was punished and forbidden from speaking about the incident publicly to tell her side of things.
"They tried to put a press ban on me as soon as the season started," she said. "I hear people confusing the two saying Bravo blacklisted or blackballed me after I quit – not after I quit. It was when the season started — season 5. So, the whole time when people were talking about – the blogs about what happened with the fight, I was silenced. Then when it was finally time for me to speak, they tried to put me on a press ban."
Samuels alleged she was never given a concrete reason for the press ban.
"But [they] couldn't back up while they were banning me. They kept saying, 'Oh you had strikes.' Strikes when and where?! Send me that in writing. I need some documentation and they wouldn't do it and it kind of fell through and I just kept doing the press that I could do."
The 'RHOP' alum alleges the network also blacklisted media outlets that sided with her in fight
Not only did Samuels allege Bravo put her on a press ban, but she claimed she was later informed by outlets that they in fact wanted to speak with her but were told she was unavailable. She said she was even scolded for having professional relationships with owners of fan pages on social media and contacts from popular blogs.
"I was blasted for having a good relationship with fan pages, bloggers, YouTubers — I was like literally blasted for it," she claimed. "I'm like I'm just doing what I do, I'm just being me. I'm not giving them anything extra, I'm just maintaining a good relationship and I was blasted for that."
Taking things further, she alleged the network told her that it was refusing press from outlets who it felt outwardly supported Samuels in the fight.
"I was told, 'We aren't talking to them because they are too team Monique,'" she alleged. "Anybody that was having my back or were siding with me, they were blackballing them. And that I know for a fact."
Samuels claimed the motivation behind the press ban and blackballing of outlets was to control the narrative of the fight and keep it under their control. 
"I was supposed to be the villain," she said. "You can't have the villain out here getting good press."