'RHOP' Alum Monique Samuels on Why She Never Signed a Recording Contract
Not everyone on Bravo's Housewives franchise were longtime stay-at-home moms before reality television. Monique Samuels of RHOP found some success in the music industry before the show. Samuels says she never signed a record contract due to executives wanting her to change her style.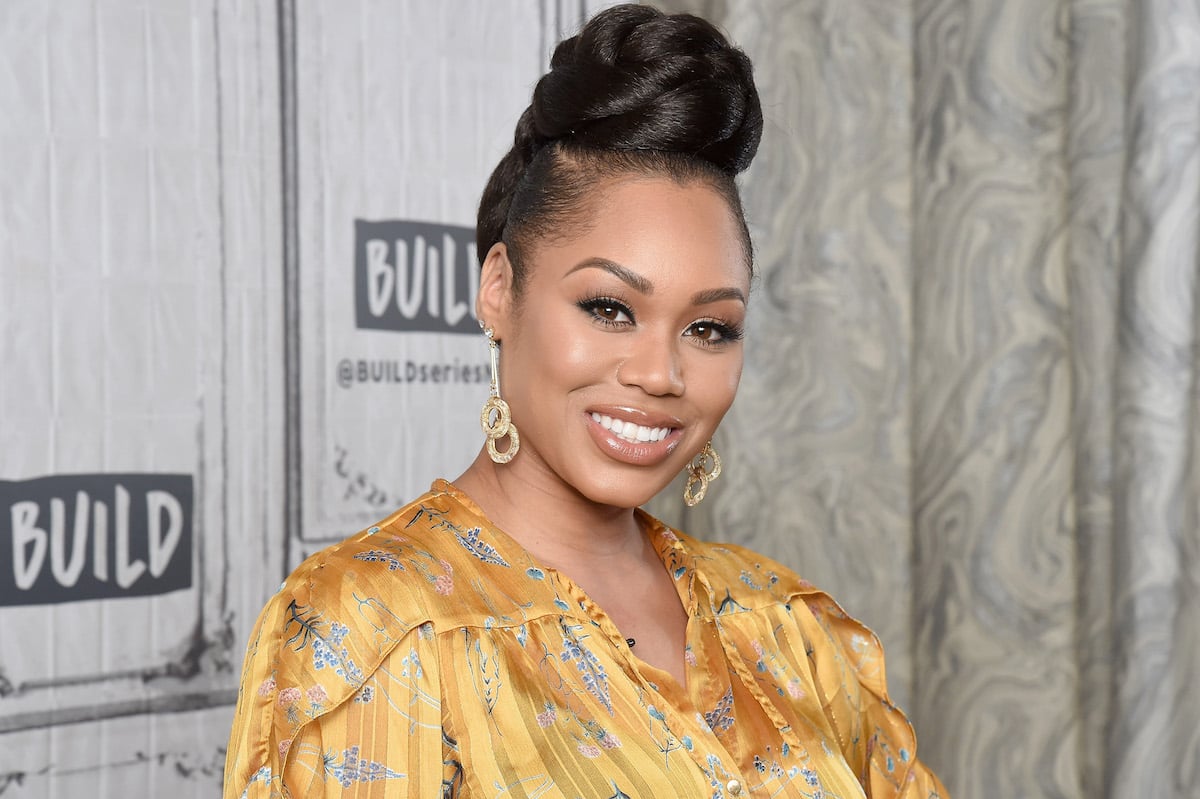 Monique Samuels says record labels wanted her to conform too much
Samuels revealed in a recent interview with Tasha K that she dropped out of college to pursue a rap career when she was just 19-years-old. The future reality star says she was introduced to the music industry through her sister.
"My sister is in management and she goes on tour with artists and everything like that so she had the in," Samuels explained. "I was able to be around some very amazing people in the music industry."
RELATED: Monique Samuels Drops 'Drag Queens' Video After 'RHOP' Reunion and Exit Announcement
But Samuels says she continued hitting roadblocks in terms of actually signing a record deal.
"Unfortunately when it came to signing record deals, I was like not about to sell my soul to do a deal," she laughed. "So, I was like you know what, I'm not going to change who I am as a person in order to be the artist that they want me to be. Because, I'm not raunchy, I'm more fun and I like my music to be like club bops and that's what I did. And when I was asked to do things differently, I just was like, 'Nope, nope, I'm not going to do that.'"
The rapper hints that executives wanted her to be overly sexual and potentially sleep her way to the top
Samuels' chat with Tasha K wasn't her first time revealing the obstacles she faced as a female emcee. In a 2017 interview with Bravo, Samuels shared similar sentiments.
"I was always asked to either change my persona or several "strings" were attached along with the opportunity," she explained.
She further explained that record label heads didn't take to her look or sound. "I was not about to parade around, barely clothed, singing about men and sex," she said. "I don't have a street background so I wasn't comfortable with giving a more "gangsta" message."
Still, she was able to find some level of success. She met and collaborated with a few of rap's current icons. The former RHOP star says that she receives residual checks from music she recorded that became popular overseas. "Every quarter I receive a statement of how many plays each of my registered songs receive, along with a check," she notes.
The mother of three showed off her rap skills on 'RHOP'
Viewers' first introduction to Samuels featured an impromptu rap. During her first RHOP scene with the cast, she broke out into a rap at the request of Gizelle Bryant, leaving her cast both shocked and impressed.
During the season 2 reunion, she prepared a rap about her experience on the show and threw some shady lyrics toward her co-stars. Samuels alleges that production wouldn't allow her to do the same during the season 3 reunion, so she took to her social media to share with her fans directly instead.
After her season 5 fight with Candiace Dillard, Samuels released "Drag Queens," pun to her threatening to "drag" Dillard and speaking of overcoming the ordeal. An accompanying music video was also released on Bravo and on her YouTube page.