'RHOP' Alum Monique Samuels Shades Gizelle Bryant's Looks – 'Her Neck is Falling'
It's no secret that Gizelle Bryant and Monique Samuels are not fans of one another. Bryant seemingly had it out for Samuels since Samuels joined RHOP in Season 2. Despite attempts to try and build a friendship, the two ladies never got on the same page.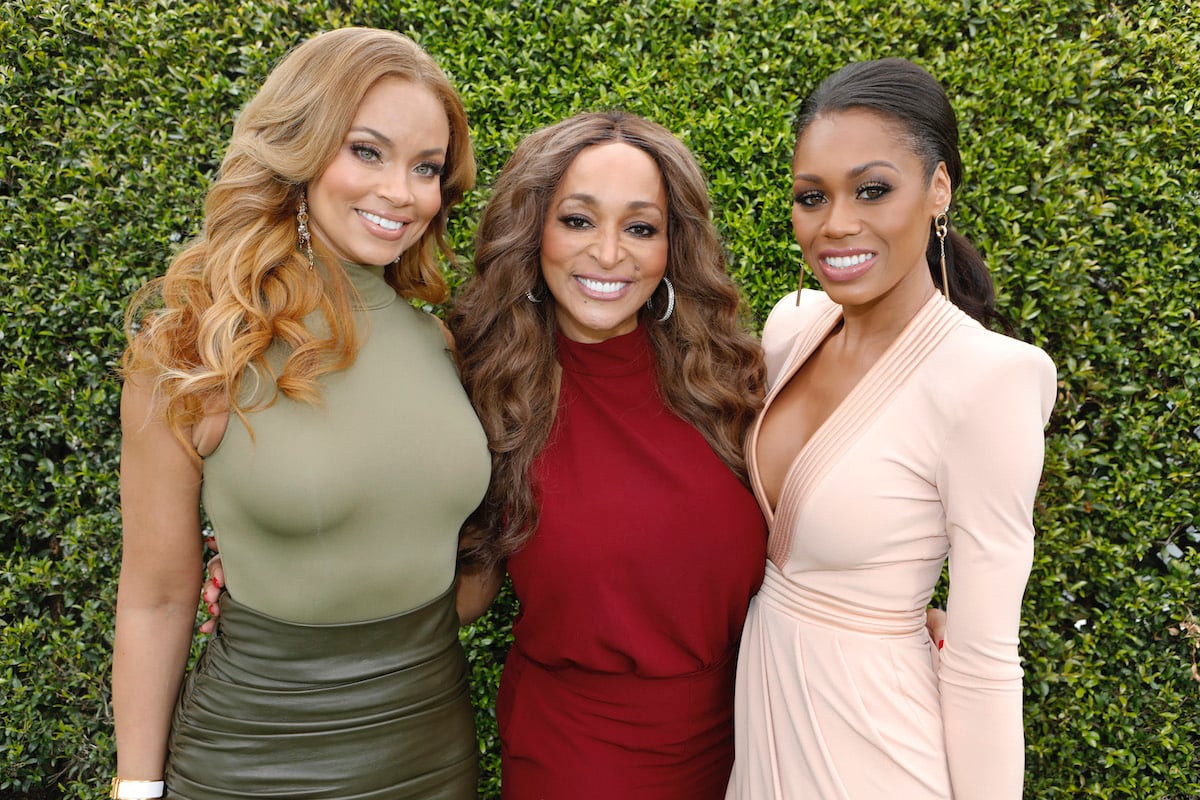 Samuels is no longer part of the cast but still doesn't mince her words for Bryant. In a new interview, Samuels reflects on being subject to what she considers to be bullying on Bryant's end. She also takes shots at Bryant's appearance.
Monique Samuels goes in on Gizelle Bryant's looks
Samuels says Bryant no longer has her beauty to depend on to get her through life to make up for her mean girl persona.
"She's definitely the miserable one, misery," Samuels told Jason Lee during an appearance on Hollywood Unlocked. "Yeah, misery likes company too. She's very miserable."
When Lee asked if Bryant is putting on an act for the show, Samuels doubles down on her observation. Furthermore, Samuels says it's beginning to take a toll on Bryant's appearance.
RELATED: 'RHOP' Alum Monique Samuels on the Biggest Misconception About Her
"I think that she's really in real life miserable," she declares. "It's starting to show. Her neck's falling and she's not aging well. She's very miserable. And she can't keep a man. She can't even keep a pastor. The pastor, ain't they supposed to be ace boom coon with God? Can't even get a pastor to be faithful."
Lee asks Samuels for clarity on her comments regarding Bryant not aging well. "Look at season 1 and then look at the upcoming season I'm assuming," Samuels tells Lee. "You'll be able to see the difference."
As for whether or not Bryant needs plastic surgery to keep her appearance up, Samuels says she doesn't think that's the solution.
"I don't know, it's a lot of things," she said. "She must not be good with money because I don't see where she's spending it and she should be making a pretty good dime right now. But, she probably had to pay Pastor Holy Whore for last season."
Samuels' comments comes days after Bryant told an interviewer that her co-star Wendy Osefo is bored and starting drama with her because Bryant is "pretty."
Gizelle Bryant is happy that Monique Samuels is no longer part of the 'RHOP' cast
Amid Samuels' exit, Bryant spoke with Pop Culture @ Home. She explained why she is happy that Samuels is not returning for season 6.
"The fact that she's not [returning] is a breath of fresh air," Bryant said. "I think we all just need to move forward, and move on, and move past what happened in season 5. Season 5 was a mess."
RELATED: Monique Samuels Says She Was Asked To Return To 'RHOP' but Quit After Watching Part 3 of the Reunion
Samuels previously alleged that Bryant conspired to have her booted off the show. But, Bryant says that's not true.
"I didn't know one way or the other – people have asked me so many time, 'Do you want her to come back' and all of those things about whether or not she's going to return," Bryant continued. "I have no say over that, I have no say about who's on the show."
Season 6 of RHOP premieres on Bravo on July 11. In Samuels' place, businesswoman and socialite Mia Thornton is joining the cast. Thornton is friends with Karen Huger.