'RHOP' Alum Monique Samuels Slams Bravo – 'They Treated Me Less Than Human'
Monique Samuels continues to speak out about her final and difficult season of The Real Housewives of Potomac. Samuels says that due to her fight with Candiace Dillard, she was punished by the network. She's elaborating on her previous claims the network executives blocked press opportunities.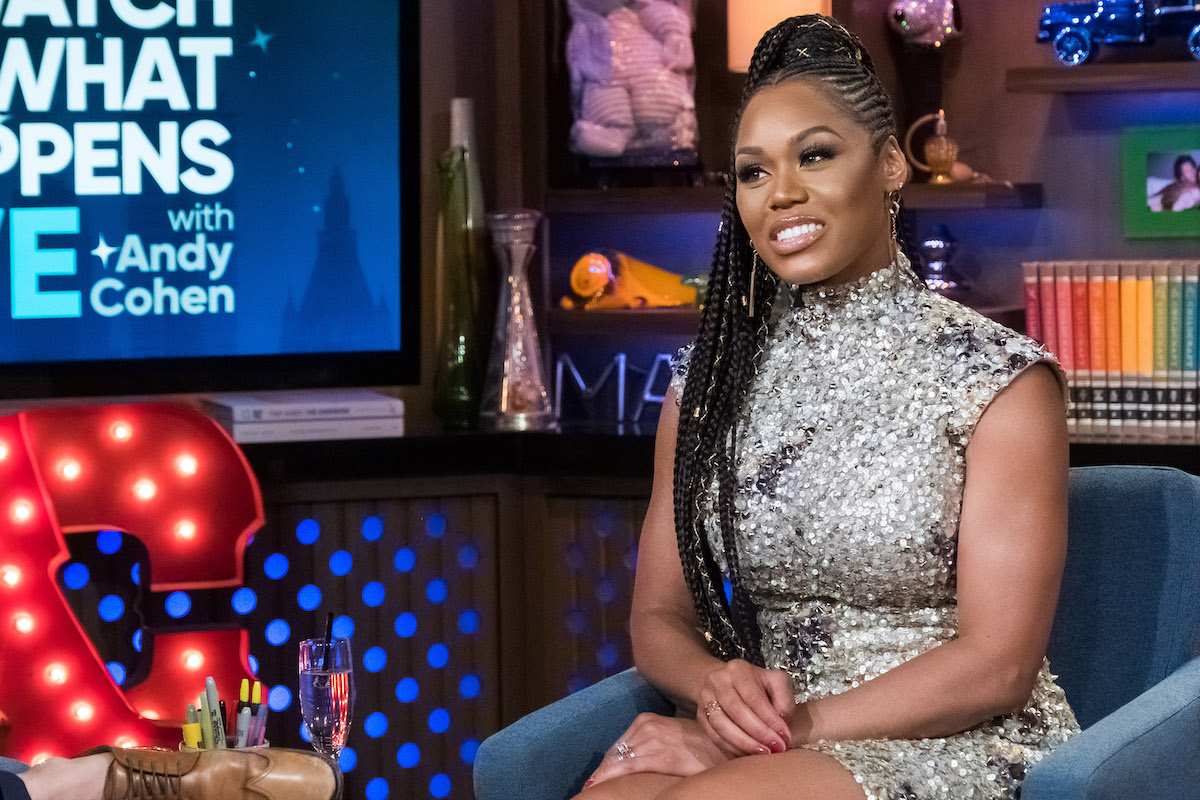 Monique Samuels says Bravo executives blocked her press opportunities
In the aftermath of the fight between Samuels and Dillard, Samuels says she was open to doing press for the show to give her side of the story and more. But, she claims she was blackballed by network executives. 
She says things go even further, with executives showing favoritism to certain cast members. 
"I would have to fight so hard behind the scenes all the time just to use my platform," she told Tami Roman during an appearance on Get Into It. "I was getting turned down for interviews and being told by some people requesting me for press, 'I was told you weren't available or they told me I couldn't interview you.'"
Many are upset about her exit, but she says she has no regrets, telling Roman: "I don't [miss it]. Even when they started filming, the thought of trying to prepare my life for cameras and everything else in my life that I have going on with my businesses that I've been working hard on, I can't even imagine the whole tug of war."
The 'RHOP' alum says she was treated less than human
Samuels elaborated on being ostracized from discussing the season publicly until after the series of events aired. Still, she says being banned in the way she was prompted her decision to not return.
"You would think after being quiet for almost a year, I would be allowed now that we can talk about it, to talk about it," she told David Yontef of Behind the Velvet Rope podcast. "I was not even getting press opportunities. They tried to ban me from doing press. It was just craziness. I was like, the disrespect! I just felt like they were treating me less than a human."
In an Instagram live video announcing her departure from the show, she expressed being grateful for not having to stay on the show for monetary reasons due to her and her successful retired NFL hubby. "I thank God that my husband and I are in a position where we don't really need for anything,"she said. "I'm blessed, I'm grateful, that's not me bragging that's just me being absolutely 100."
She has no qualms about leaving the show, saying her family and role as a mother comes first. "If my kids were to get older and say they watched everything and they watched the show and all these different things happening behind the scenes, what response can I give them?" she asked. "Gaslight me once, gaslight me twice, gaslight me three times? Nah."