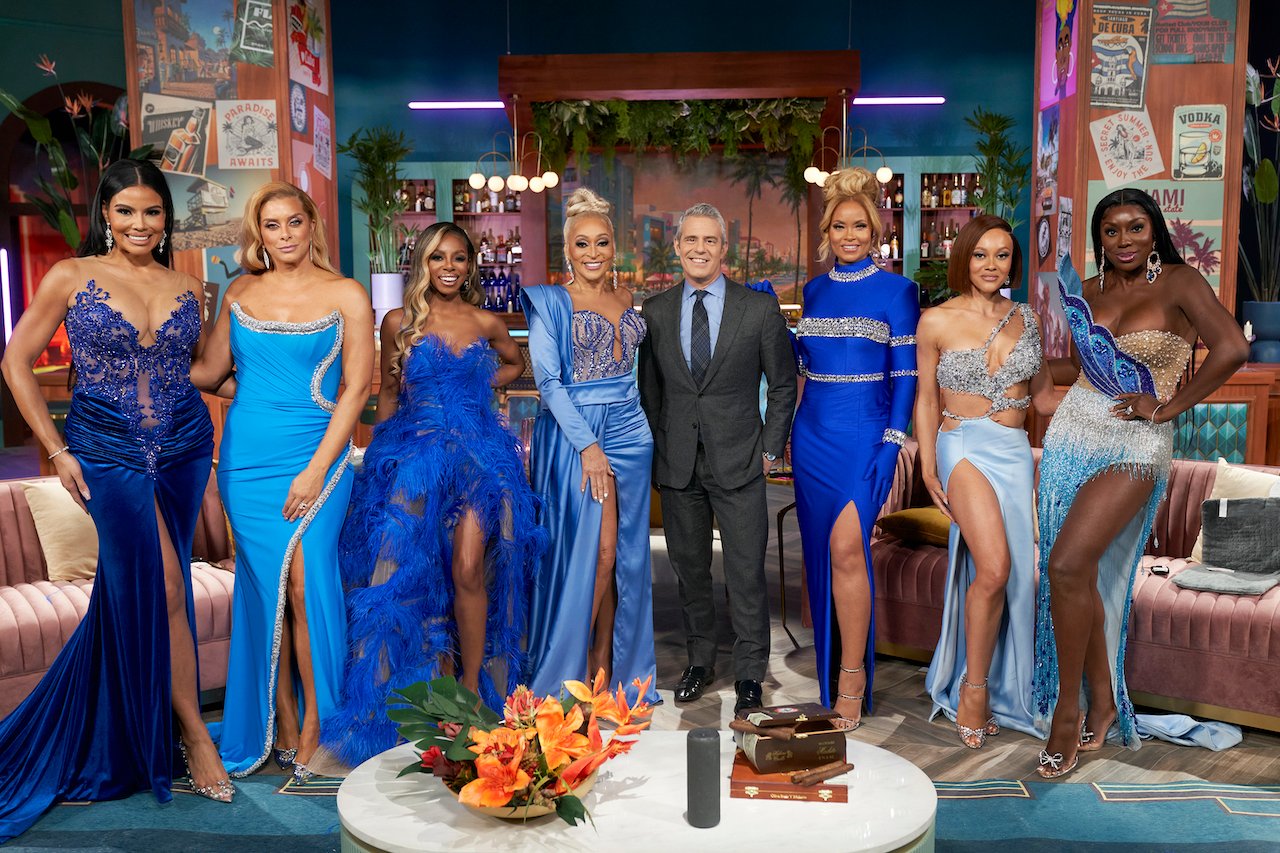 'RHOP': Andy Cohen Finally Holds a Cast Accountable During Part 2 of Season 7 Reunion
Part two of the Season 7 reunion special for 'RHOP' showed Andy Cohen in a light unlike ever before. He forced the cast to answer the tough questions.
For years, there have been debates on whether or not Bravo honcho Andy Cohen should host Housewives reunions. He's been accused of showing favoritism, being biased in his line of questioning, and skipping over major areas of contenion. There was much drama to unpack during Season 7 of The Real Housewives of Potomac reunion.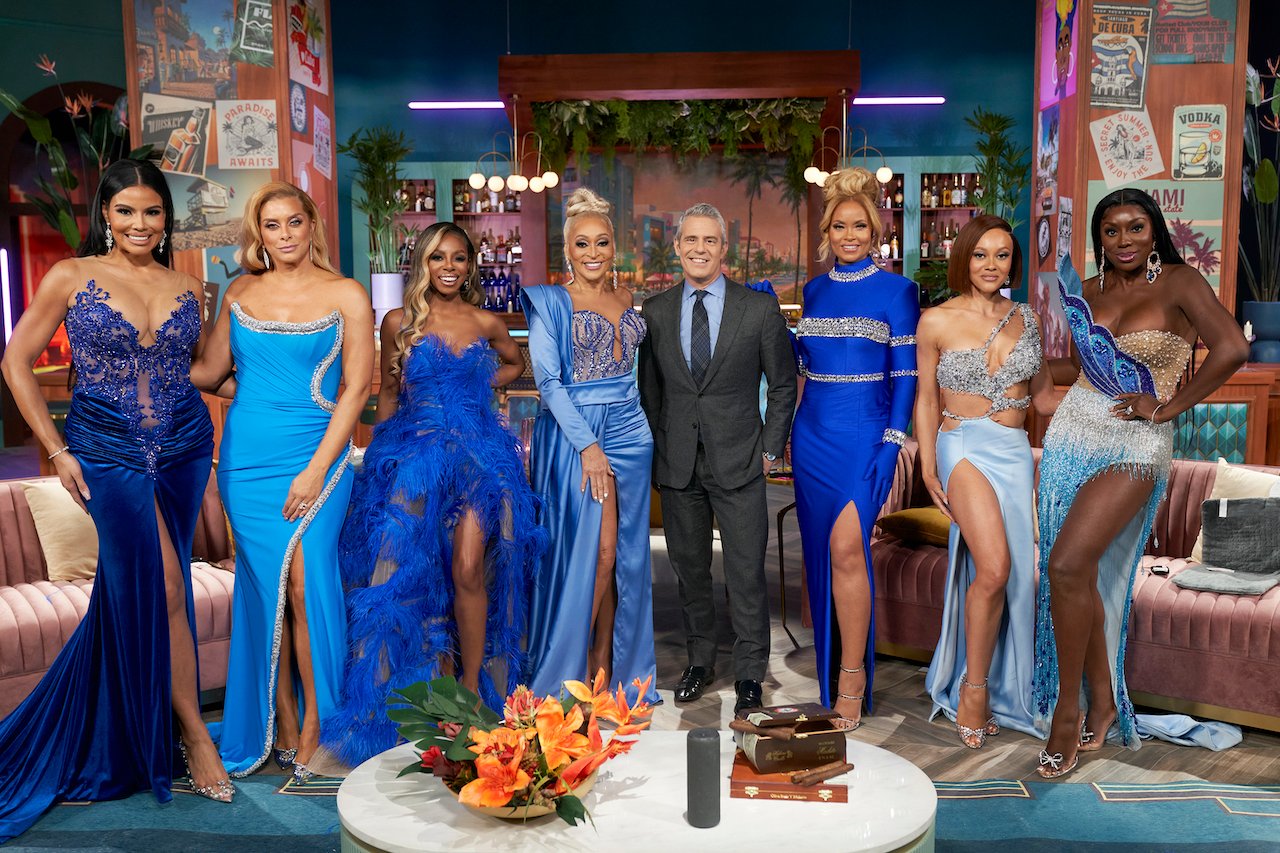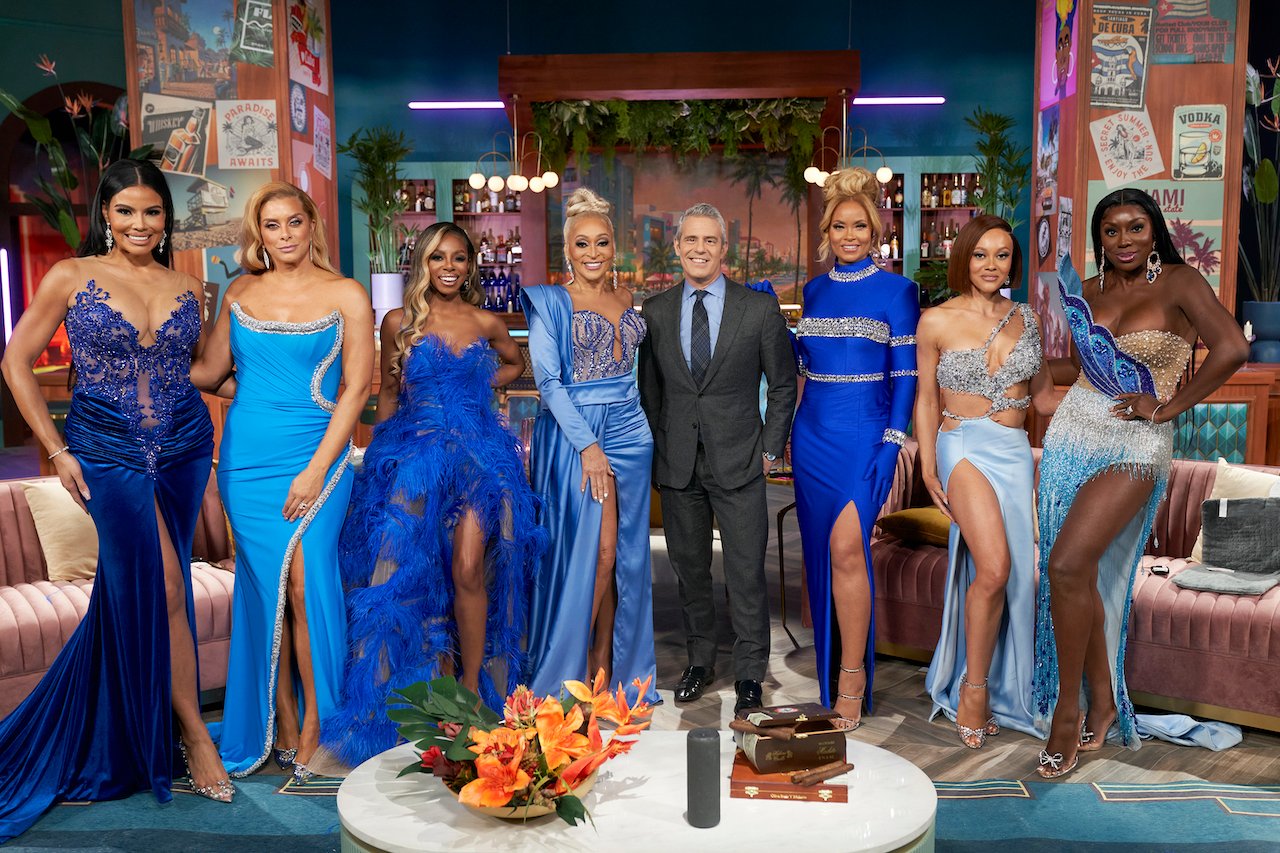 With conversations surrounding colorism, physical assault, and sexual predatation, many wondered if all could be tackled in a three-part series. Moreso, there was concern if Cohen would hold the cast to the fire. For the first time arguably in Housewives reunion history, Cohen held everyone accountable on all subject matters. Here are the major segments in which Cohen put the cast members in the hot seat.
The cast discuss how colorism impacts perceptions of behavior during the reunion
Throughout the past three seasons, there's been a growing discussion about colorism as it relates to the cast on social media. Cohen has touched on it briefly at reunion specials, but due to the intense outcry over what transpired in Season 7, he had to give the issue more time. 
Social media users have expressed outrage over how lighter skinned cast members have been able to escape consequences for violent or aggressive actions, while darker skinned cast members have been punished. Perfect examples are Robyn Dixon verbally abusing her co-stars or physically intimidating them, and no one doing anything about it. Mia Thornton's violent drink toss toward Wendy Osefo garnered no angry reaction from her lighter skinned co-stars, sans Ashley Darby. Meanwhile, Monique Samuels was vilified for physically attacking Candiace Dillard Bassett in Season 5.
Due to being a white male who doesn't deal with colorism, Cohen let the cast speak on their experience as he sat back, listened, and learned. But his insistence that the subject be discussed in detail says that he, too, notices an issue. He also refused to allow Dixon, Mia Thornton, or Gizelle Bryant to ignore their fault and instigation in Osefo having a drink thrown in her face.
The question now is whether or not a five-minute segment was enough to tackle the subject. It should have been a separate episode. However, the effort was there. Or, another segment could have been completely scrapped (i.e. Bryant's discussion of her hysterectomy, as it was only shown in two scenes throughout the season).
Andy Cohen grills the green-eyed bandits over them escalating the fight between Mia Thronton and Wendy Osefo
Speaking of Dixon and Bryant, the BFFs seemingly enjoyed Thornton throwing a drink in Osefo's face. Cohen called out their hypocrisy over how they responded to Samuels's incident versus Thornton's.
Dixon first acknowldged that after being assaulted, Osefo had every right to react in how she chose to. But Cohen was confused and disturbed by Dixon accusing Osefo of being the antagonizer. Dixon's excuse that she didn't want Osefo to fight on camera was disputed by her recording the aftermath and telling Osefo several times in the scene to "fight or be quiet." Unseen footage would later show Dixon explaining that Osefo should retaliate when the cameras were off to salvage her public brand. When Osefo argued that it didn't matter, Cohen agreed.
As for Bryant, she claimed the situations between Thornton and Samuels were different, alleging she felt Samuels "beat up Candiace." But Cohen wasn't having it. Once Bryant admitted she simply doesn't like Osefo, Cohen questioned her moral compass. 
The Bravo honcho is still confused about Gizelle Bryant's claim against Chris Bassett
Bryant has been in a ton of mess this season, per the usual. But this time, she hasn't been able to slide by with her interpretation of how things went down, as production has brilliantly played clips that contradict her version of events. This couldn't be more true than in regard to her recollection of an interaction with Chris Bassett that she says left her feeling uncomfortable and demanding an apology from him.
According to Bryant, she didn't feel comfortable being alone in a room as a single woman with a married man when Bassett asked to speak to her about his wife. Cohen shot back in part one of the reunion, stating her issue with optics is dated, especially because she was a close friend of the Bassett's. In part two, Cohen reminds her that she stands by feeling uncomfortable with the situation, which is why she should be empathetic to Osefo feeling violated by having a martini thrown in her face, a purse hit her, by Thornton. But Bryant remained unphased. And Cohen was clearly stunned.