'RHOP': Ashley Darby Chimes in on Fans Believing She Doesn't Hold Michael Darby Accountable
Aside from the fallout between Monique Samuels and Candiace Dillard-Bassett dominating much of the conversation during the first two parts of The Real Housewives of Potomac reunion, there has also been a lot of conversation about Michael Darby's behavior. During the reunion, Ashley Darby has remained steadfast in standing by her man, who was unable to attend this year's reunion and film.
In a recent interview ahead of the third and final part of the reunion, Ashley spoke out about all of the chatter on social media that she isn't holding her husband accountable and why she decided against a post-nuptial agreement.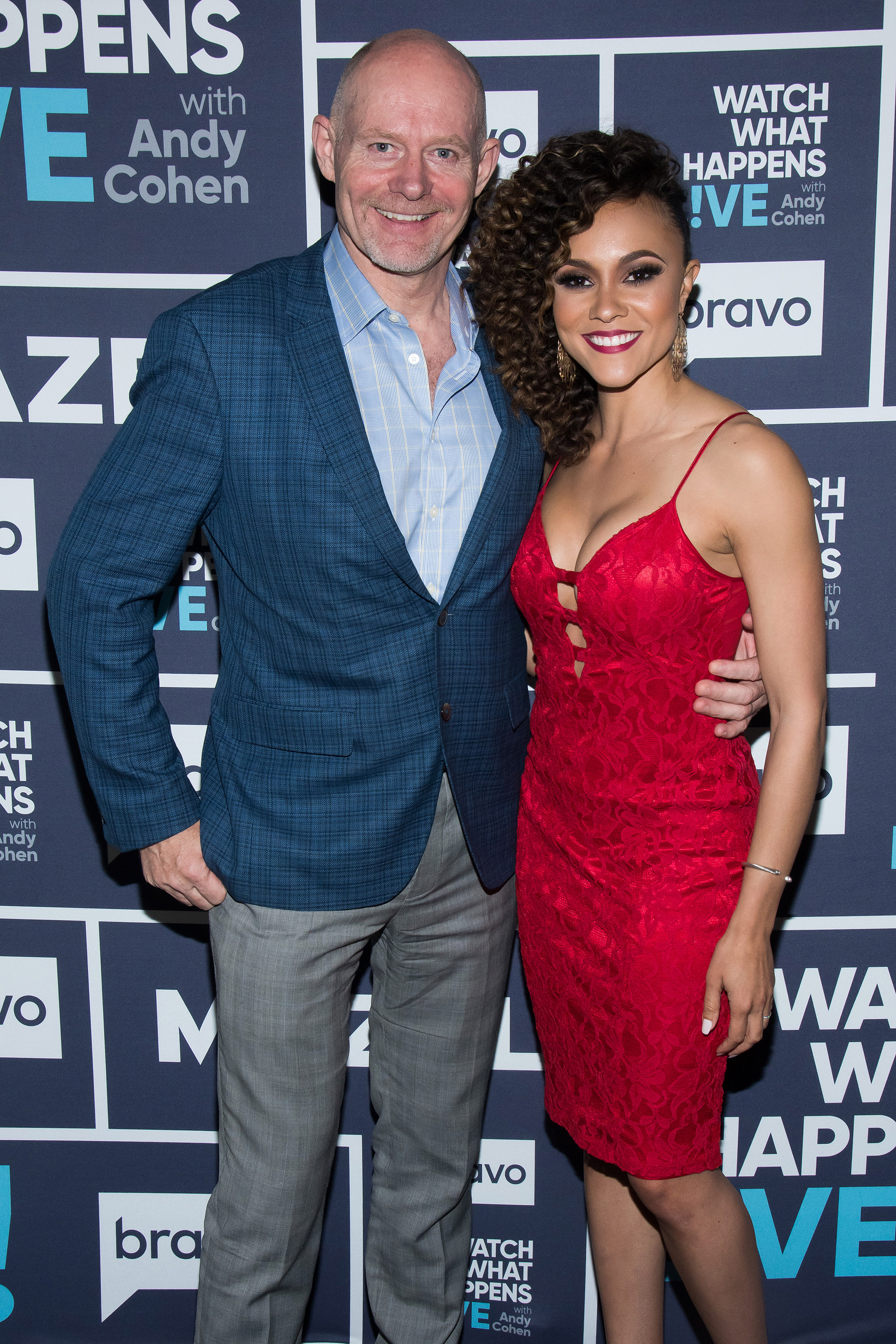 Ashley and Michael Darby's relationship woes continued into season 5
During this season, the Darbys publicly stated for the first time that they were once in a pseudo-open relationship. The revelation happened after someone told Candiace Dillard Bassett that they saw Michael at a strip-club with another woman. Dillard Bassett told Ashley and the rest of the women and she said she would talk to Michael, who revealed he did go to a woman's hotel room but nothing happened.
When the couple had a conversation, Ashley revealed that they saw other people when they were on a break once and that they also brought other women in sexual situations as well. Ashley says that they are done doing that and Michael says that it won't happen again.
RELATED: 'RHOP' Star Candiace Dillard Bassett Stands by Wanting Monique Samuels to Go to Jail: 'People Crucified Me For That'
Ashley Darby responds to people who say that she does not hold Michael Darby accountable
In an interview with Hollywood Life, Darby responded to these claims. 'I definitely do hold my husband accountable," she said. I would say that not everyone gets to see everything we talk about. And you have to remember that my marriage goes every single day, 365 days a year. So, while yes, you're seeing snippets of it, you have to remember that ultimately, you know, my marriage is an ever-steady presence in my life. So not everything is going to be on the television."
RELATED: 'RHOP' Star Candiace Dillard Bassett Says Karen Huger Is 'No One's Friend,' Also Slams Ashley Darby
She also revealed in the second part of the reunion that she is no longer looking into a post-nuptial agreement as she initially anticipated.
"The post-nuptial agreement honestly is not really necessary, considering the fact that our pre-nuptial agreement is now null and void," she explained. "So really, it was just a piece of paper that ultimately — what would I have asked for? We have a shared interest in our family, he is a stellar dad, and our children are his first priority. So I don't really have that fear anymore. The post-nuptial agreement really was just more so if I felt like we weren't on the same page and we weren't getting to a better place. But we have made so much progress, I promise you."
The third and final part of The Real Housewives of Potomac finale airs Sunday night on Bravo.