'RHOP': Ashley Darby Says Husband Michael Got Upset During Finale Fight Out of Loyalty for Monique Samuels
During the last season of The Real Housewives of Potomac, a cameraman sued Michael Darby for inappropriate touching at Monique Samuels-hosted party. The Samuels supported the Darbys, and they repaid them by siding with Samuels following the physical altercation with Candiace Dillard. During the season 5 finale, Michael and Dillard's husband, Chris Bassett, nearly came to blows over a disagreement. Ashley Darby explained her husband's actions were out of loyalty to the Samuels during the After Show.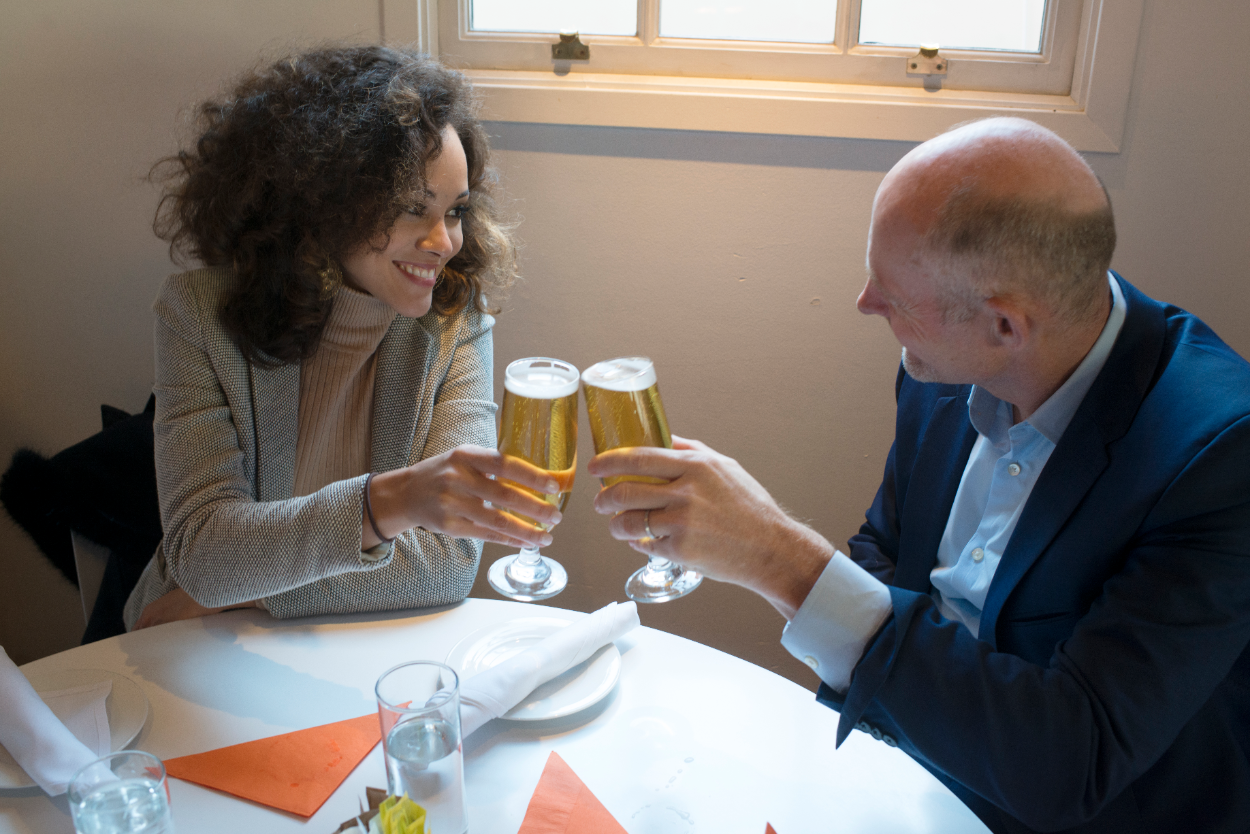 Ashley Darby supported Monique Samuels after a physical altercation with Candiace Dillard
Last season, Monique Samuels befriended Ashley Darby and shared her pregnancy journey with the OG housewife. The new relationship ended up costing Samuels her friendship with Candiace Dillard, who doesn't see eye-to-eye with Darby.
Additionally, the Not For Lazy Moms owner supported the Darbys more than the other housewives when a cameraman accused Ashley's husband Michael of inappropriate touching.
RELATED: 'RHOP': Why Candiace Dillard Felt More 'Hurt' Than Shocked by Ashley Darby's Statement Against Her
The alleged action happened at the Samuels' house, and they claimed they didn't have security footage of the incident. Unable to prove what happened, the court dropped the cameraman's suit.
Wanting to repay the same loyalty, Darby sided with Samuels following her physical altercation with Dillard in the next season. Additionally, Darby agreed to write a statement to the courts detailing her negative interactions with Dillard, including the infamous butter knife incident from last season.
Michael Darby got into a fight with Chris Bassett during 'RHOP' season 5 finale
During the season 5 finale, Dillard tried to explain her frustration with Karen Huger not condemning Samuels for the fight but ended up getting loud. Michael approached her husband, Chris Bassett, at the bar and encouraged him to "get his wife," upsetting Bassett, who told Michael to "shut the f**k up."
The businessman cussed back at him, and Bassett, a restaurant owner, stood up and pushed Michael backward. He began yelling at Bassett, insisting he would sue the restaurant owner.
RELATED: 'RHOP': Ashley Darby Reveals Why Michael Darby Initially Thought Juan Dixon Wouldn't Propose
Ashley intervened and ended up getting into it with Dillard as she felt Bassett had the same lack of self-control of which they accused Samuels because he put his hands on her husband.
The Bassetts left the party with the Darbys following closely behind as a very drunk Michael began acting belligerent. 
Darby says her husband got upset out of loyalty to the Samuels
During the After Show on Bravo's YouTube channel, Darby explained her husband got upset because he felt like he "didn't get to say his piece." Additionally, she claimed he thought the Bassetts held Samuels to a "different standard" than they carried themselves.
For example, Dillard felt like the podcast host shouldn't have resorted to violence during the argument, yet Bassett pushed Michael because he didn't like what the businessman said.
RELATED: 'RHOP': Ashley Darby Thinks It's 'Only a Matter of Time' Until Wendy Osefo and Candiace Dillard Fall Out
Darby also explained that her husband has the same sense of "allegiance" to the Samuels for how they defended and supported them last season and believed Michael proved he's "down" for his friends by the way he stood up to Bassett.
Additionally, she admitted the two got way too drunk that night but talked it out the following day when they took a family vacation to the Bahamas. The Real Housewives of Potomac airs Sundays at 9/8 Central on Bravo.