'RHOP': Ashley Darby Shares She Regrets Joining the Show at Times
Ashley Darby is a fan favorite on 'RHOP.' Darby has been on the show since Season 1. With showing so much of her personal life, she had regrets about participating.
Ashley Darby has been a cast member on The Real Housewives of Potomac since Season 1. She's famously battled it out with nearly every co-star, and has had the longest feud with Candiace Dillard. With so much drama on the show, coupled with having to share her marital trouble, Darby admits she sometimes regrets being on the show.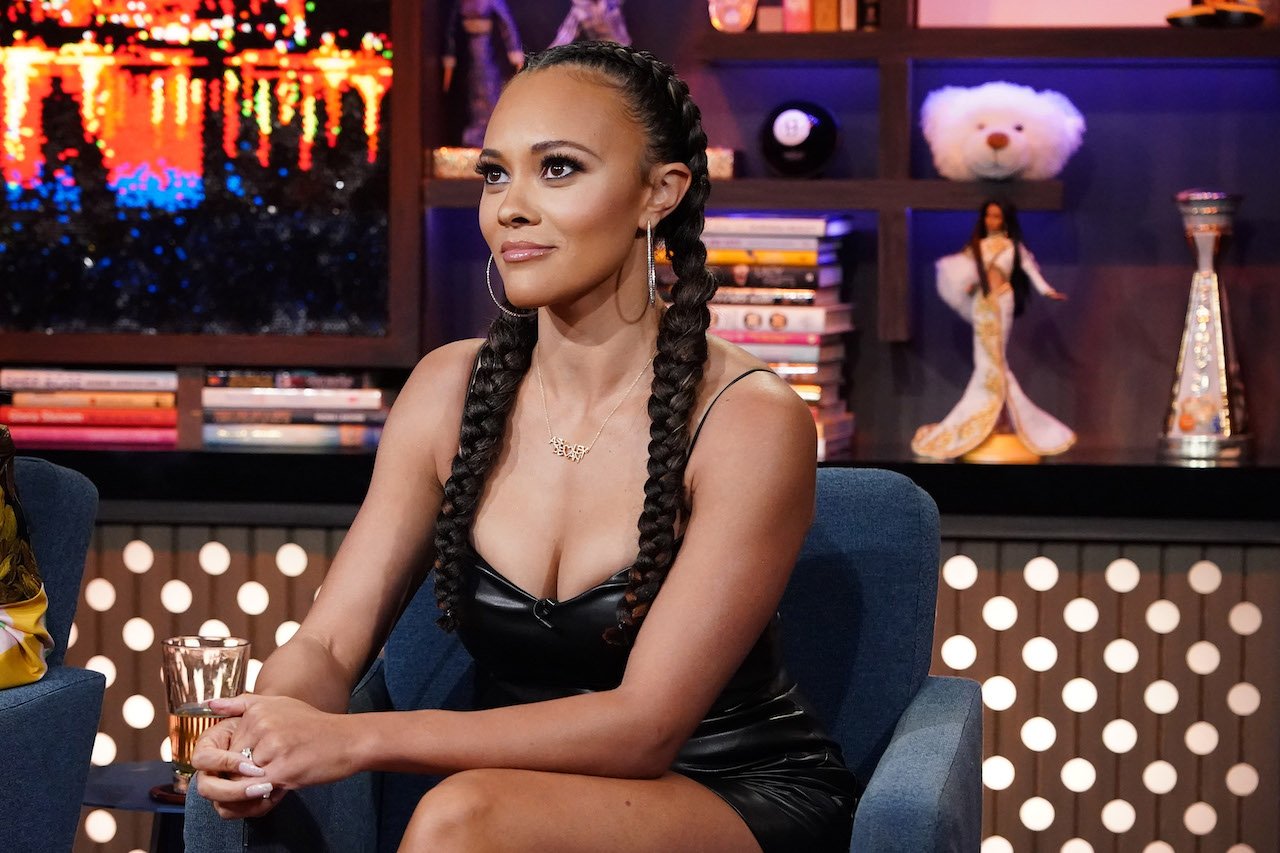 Why the reality star has regrets about being on the show
Darby made history as the youngest full-time cast member in Housewives history. She began filming the inaugural season when she was just 26. Darby has clashed often with her older co-stars and has also exposed her relationship drama.
E! News caught up with the RHOP star at the Direct TV Drag Bowl where she admitted that she sometimes wishes she never joined the show. "I think, like, once a season I have a moment where I regret doing Housewives," she said. "Whether I'm arguing with a friend, or one of my friendships has fallen out, whether I feel like an argument has gone too far [or] there's something in my personal life, whether it's family or my marriage or something. Yes, I do, I have like a little moment, every season."
Regardless, the show has been a great platform for her to try different business ventures. The former beauty queen has released music and also owned and operated a restaurant for several years in Arlington, VA. she says she doesn't foresee herself leaving the show anytime soon, but time will tell.
"I do have a lot of time left in me, definitely," she said. "I think that you do know when it's time. Just like anything, whether it's a job, a lot of people don't stay at jobs for 20, 30, 40 years…I think when it's time, I'll know."
Her marriage and her husband's alleged cheating mishaps have been a major storyline
Since being on the show, Darby's marriage to her older husband Michael has been a source of contention amongst the cast. He's been accused of cheating, caught on video behaving inapporpriately with other women, been accused of having a sam sex affair, and was even sued for sexual assault by a former cammerman on the show. The lawsuit was eventually dismissed. 
Darby admitted during Season 5 that ​​she and Michael once had an open relationship. She insists they are now monogamous but tells E! News that showcasing their marriage in such a fashion on television has had its challenges.
"We definitely have had our share of issues [and] some of them have been very public," she said, "Ultimately, I think that it's reminding myself that Michael is the person I chose to spend my life with."
With that in mind, she remains committed to their marriage. She does so regardless of outside opinions. "So, if I can look at him and still love him, still care about him, forgive him and want to keep going with him," she continued, "Then that's when I can't let what other people say affect me, because the reality is they're not living my life. They're not married to my husband. When I remember that, it centers me and I'm like, 'Yes.' But it's certainly not an easy thing."
Filming for Season 7 of RHOP is currently underway. Darby has shared some behind-the-scenes filming moments on her Instagram account.