'RHOP': Ashley Darby Says Her Relationship With Candiace Dillard Still Hasn't Improved
The Real Housewives of Potomac stars Ashley Darby and Candiace Dillard haven't gotten along for the past couple of seasons. Additionally, Darby sided with Monique Samuels, who got physical with Dillard in an altercation, fractionating their relationship even more. A year after season five wrapped filming, Darby opened up about her current relationship with Dillard.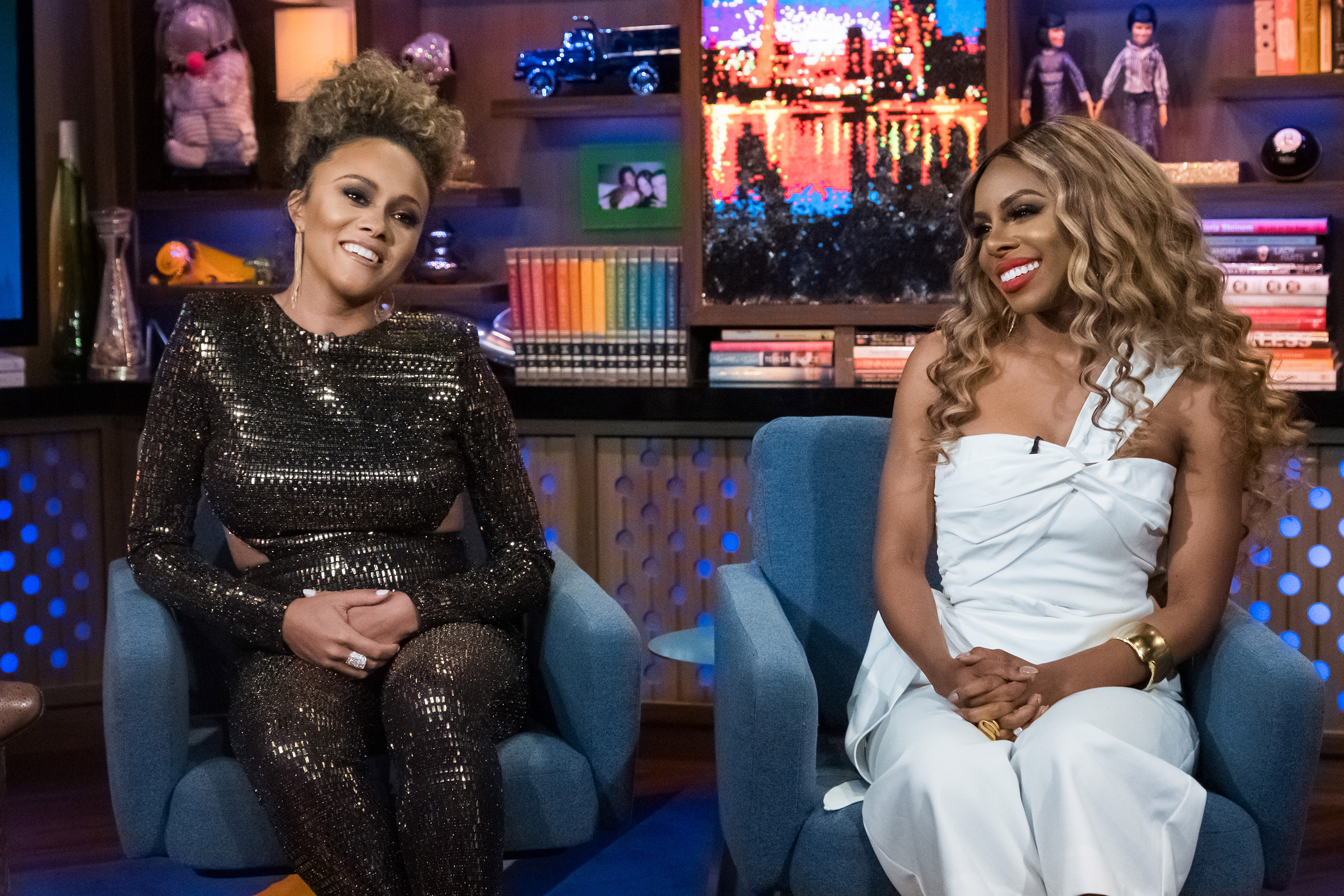 Ashley Darby sided with Monique Samuels following physical altercation
After failing to fix their friendship, Monique Samuels and Candiace Dillard got into a physical altercation at a winery during the fifth season of RHOP.
The two began arguing, and Samuels felt "triggered" by Dillard putting her hands in her face, resulting in the podcast host grabbing the former Miss United States by her hair and pulling her down to the table.
RELATED: 'RHOP': Wendy Osefo Calls Ashley Darby Out for 'Blindly Picking a Side' in Physical Fight; Darby Responds
Samuels hit Dillard on the top of the head several times, and the 33-year-old attempted to defend herself by swinging a glass. After producers broke up the altercation, the Not For Lazy Moms owner continued looking for her former friend to continue fighting.
Ashley Darby didn't witness the fight because she had to use the restroom but quickly sided with Samuels after seeing the aftermath.
Darby on why she hasn't changed her opinion since the fight
While Wendy Osefo, Gizelle Bryant, and Robyn Dixon seemingly iced Samuels out of the group for her actions, Darby and Karen Huger stood by the podcast host's side.
Darby noted she wanted to repay Samuels' loyalty, who had her back when her husband Michael was accused of inappropriately touching a cameraperson last season.
RELATED: 'RHOP': Monique Samuels Reveals Why She Doesn't See Herself Reconciling With Candiace Dillard
After the Oct. 17 episode, Darby appeared on In the Know and explained she hasn't changed her opinions since the fight. According to the certified yoga instructor, she's already expressed to Samuels that she doesn't "condone her actions" but supports the business owner as a friend.
Darby believes Samuels and Dillard fought due to miscommunication and hopes the former friends can learn from the situation.
Darby on her current relationship with Dillard
Although Darby and Dillard were friends during the third season as they shared a pageantry background, the two quickly fell out the following season. Dillard waved a butter knife at Darby in one infamous fight before throwing it in her direction at a dinner party.
Additionally, the "I See You" singer tweeted nasty things about Darby as she gave birth to her first child. Therefore, the ladies haven't seen eye to eye. According to the new mother, a year has passed since season 5 ended filming, and her relationship with Dillard still hasn't improved.
RELATED: 'RHOP': Ashley Darby on Taking Monique Samuels' Side in Fight: 'Candiace Dillard Doesn't Know When To Stop'
Darby explained the two "can't seem to get along" even though they have so many things in common. However, Darby noted there are "elements about Candiace's character" that prevent them from becoming good friends as she believes the 33-year-old "has hate in her heart."
Additionally, Darby believes it's difficult for them to move forward due to Dillard's past homophobic tweets "coming to light." Dillard has since apologized for her previous comments. The Real Housewives of Potomac airs Sundays at 9/8c on Bravo.
Follow Tamara Grant on Twitter.