'RHOP': Ashley Darby Thanked Fans for 'Warm Wishes' From Delivery Bed Shortly After Giving Birth
'RHOP' star Ashley Darby thanked fans for their 'warm wishes' shortly following delivery of baby boy.
RHOP OG housewife Ashley Darby welcomed her second child with husband Michael Darby almost two years following the birth of their first baby boy, Dean. Shortly after delivering their second baby, Darby updated the fans and thanked them for their "kind and warm wishes" while holding her newborn in her hands.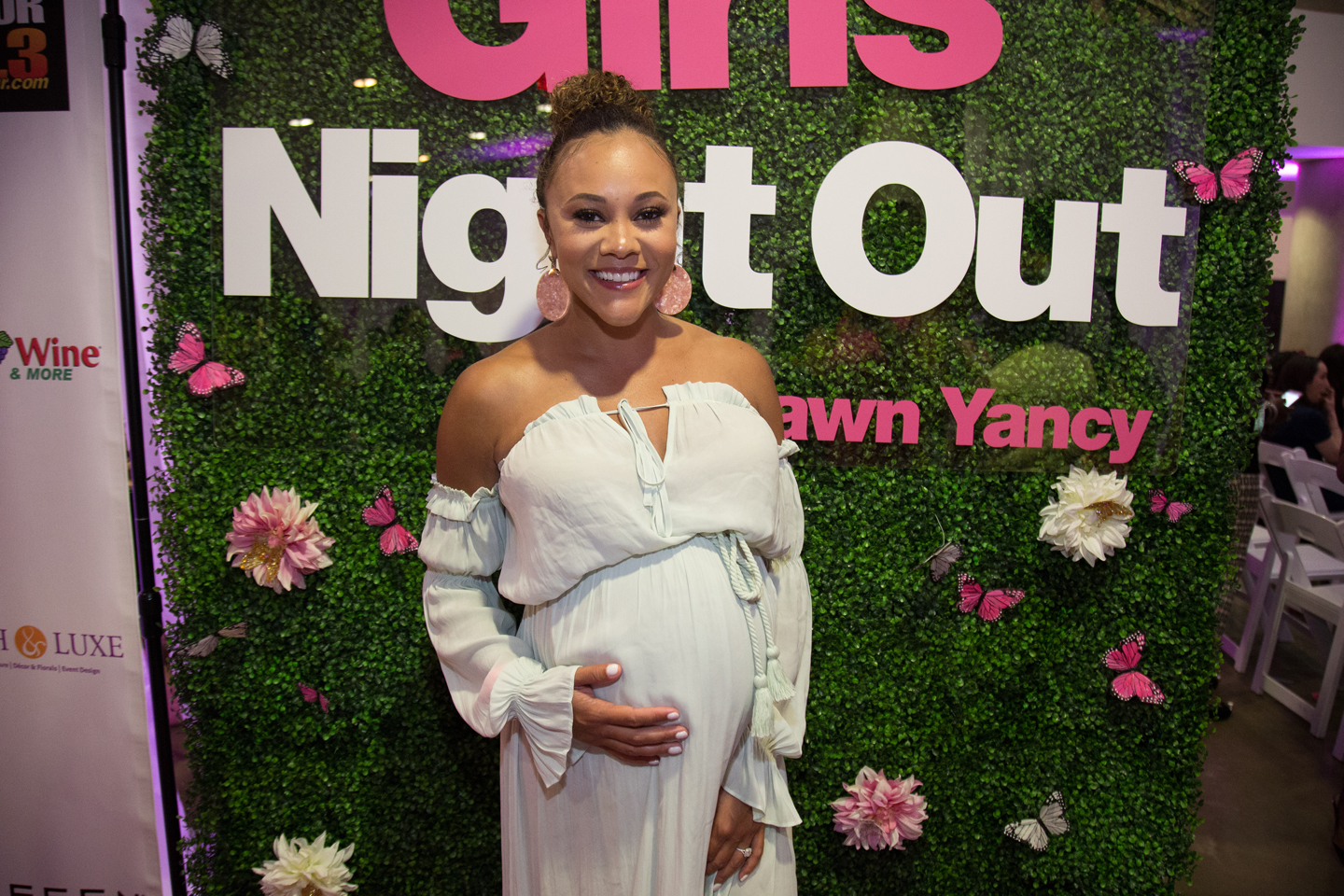 Ashley Darby has appeared on 'RHOP' for five seasons
In 2016, former pageant queen Ashley Darby and real-estate millionaire husband Michael made their debut on The Real Housewives of Potomac. Their first few seasons were embroiled with controversy as the other housewives spread gay rumors about her husband.
They brought up instances of him hitting guys on the butts and making crude jokes, but she maintained it was his sense of humor.
In the fourth season, a cameraman accused the real estate tycoon of touching his butt without consent, but the courts threw the case out as it didn't find enough evidence to support the claims.
During the reunion, filmed in late 2018, the Darbys revealed they experienced a miscarriage after months of trying to get pregnant. A couple of months later, the couple announced they were expecting their first child in July 2019.
Darby pregnant with a second baby shortly after having their first child
After becoming a mother to their baby boy Dean, Michael admitted he felt his wife changed and stepped out on her.
Even though he insists he didn't sleep with the woman, she snapped a picture of him in his boxers that made its way around the blogs.
As a result, Darby confronted her husband and demanded a modification in their prenuptial agreement. She also promised to leave him if he cheated again.
The two later went to counseling, where Michael opened up about his complicated relationship with his father and how it affected him. Darby forgave him and noted in an interview with In the Know that the two strengthened their relationship during the COVID-19 pandemic.
In Sept. 2020, following the first few episodes of RHOP season 5 that featured the cheating scandal, the two announced they were expecting another child.
The reality star documented her pregnancy and continually updated her followers on the baby with maternity photoshoots and Instagram Story videos. On Mar. 2, she revealed she gave birth to a second son.
Darby thanked fans following baby boy's delivery 
In an Instagram Story video, Darby thanked her followers for their "kind and warm wishes" while holding her baby, rubbing the back of his head.
She explained she and her husband are "over the moon excited" and noted he already left to hang out with their one-and-a-half-year-old son. The RHOP star also said she missed Dean and couldn't wait to reunite as a family.
Darby hasn't shown her baby's face yet or revealed his name, but she did post a throwback pregnant photo of her admitting she missed her baby bump.
Reportedly, the Bravo reality show is currently filming. Therefore, fans will likely see her delivery experience during the sixth season of RHOP.