'RHOP': Candiace Dillard Bassett Admits She's Considered Leaving the Show
The Real Housewives of Potomac star Candiace Dillard Bassett has no trouble backing down from a verbal spat. But she admits she gets tired of arguing with her co-stars. Doing so for several months at a time every year while filming can be exhausting. So much so that the drama has caused her to consider leaving the show. Luckily, it hasn't pushed her out of the door just yet.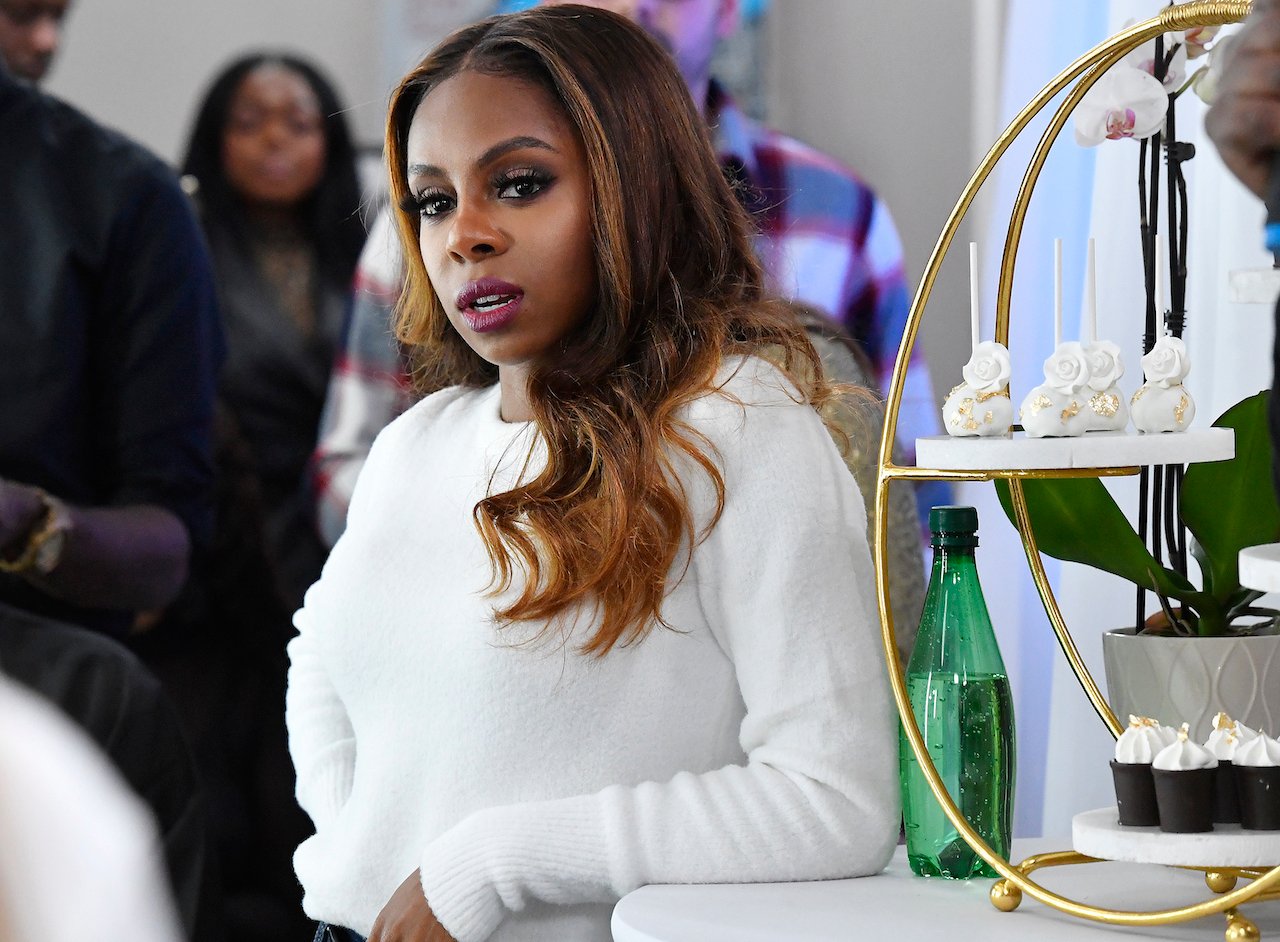 Candiace Dillard Bassett has had a rough few seasons on 'RHOP'
Dillard Bassett has always been a fiery personality. She's quick and witty with her comebacks, and she often hits below the belt despite insisting she never seeks out problems and her co-stars and others always start with her. With that in mind, she promises to finish whatever drama comes her way. But sometimes, it's backfired in a major way.
In Season 5, she ended up on the receiving end of a physical altercation with her co-star, Monique Samuels. The two women sued one another for battery, with both lawsuits being dismissed by a judge. Samuels didn't return the following season.
In Season 6, she almost came to blows with Mia Thornton after she threw lettuce in Thornton's face. Her co-stars and Andy Cohen called her out for being at the center of most of the drama, and being an antagonizer of physical situations. She denied such, claiming that her co-stars lacked the ability to orate as viciously as she does without resorting to physical violence. 
She's considered leaving the show but stays because it's a platform to promote her other business ventures
After dealing with rumors about her husband being inappropriate with other women, including her co-stars, this season, Dillard Bassett admits that she has had to contemplate whether or not staying on the show is worth the drama and headache. "This is a conversation that we have a lot in my house. So when I came on to this platform, my goal was to use this platform to get to where I am. It's working," she told Page Six, as reported by Deadline, referencing her successful singing and acting career.
Since being on the show, Dillard Bassett has released her debut album, several singles and music videos, a deluxe version of the album, and is currently touring. She's also a member of the Grammy Recording Academy and has some acting credits under her belt.
She added: "For as long as I am having fun on Housewives — which very much was tested in Season 7 — I will be here," she said. Dillard Bassett joined the cast in Season 3.
Despite the mess, Dillard Bassett is humbled by her fans. "The supporters that [I have] amassed on this platform…I am eternally grateful to Bravo for the support they have given me. They do not have to feature my music. They do not have to feature everything that I'm doing, and they are incredibly supportive of me," she noted.
The singer says she has no plans of leaving the show
Dillard Bassett will always weigh the pros and cons of having her life exposed on a hit reality TV show. But for now, she says it's tolerable. "I'm here until I'm not or until they fire me," she said. "Whichever comes first." The "Drive Back" singer notes the show is "still worth it" and that she has "fun" at times because she still likes "a few of [her] castmates on most days."