'RHOP' Star Candiace Dillard Calls Herself 'Unsonnable' in Cryptic Tweet Ahead of Season 7
'The Real Housewives of Potomac' star Candiace Dillard called herself 'unsonnable' in a cryptic tweet ahead of season 7's premiere.
The Real Housewives of Potomac Season 7 has already reportedly begun filming. Ahead of the premiere, Candiace Dillard posted a cryptic tweet about getting "sonned."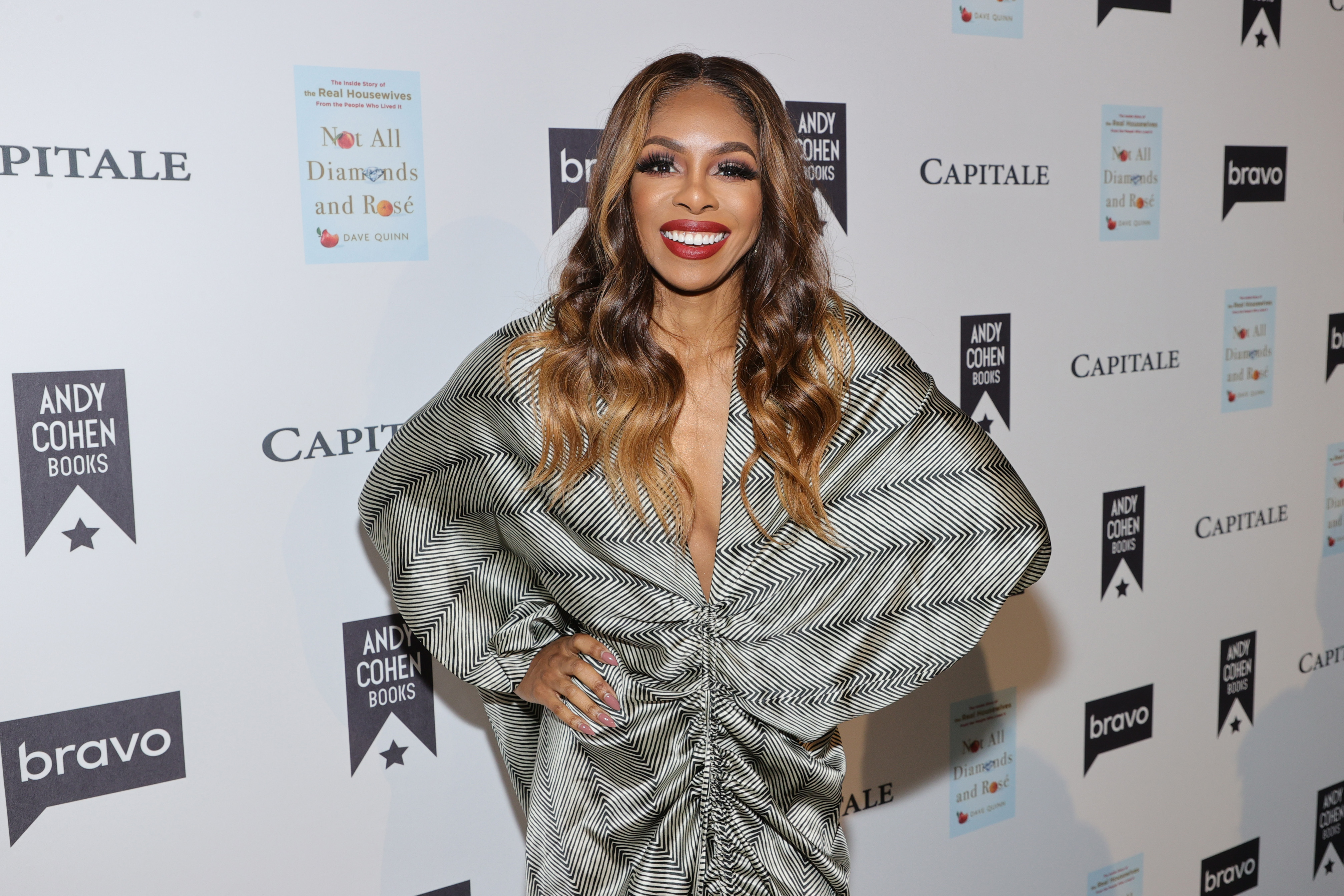 Candiace Dillard calls herself 'unsonnable' in a cryptic tweet ahead of 'RHOP' Season 7
In May 2022, presumably, as the cameras are rolling for The Real Housewives of Potomac Season 7, cast member Candiace Dillard tweeted, "I will not now, nor will I ever be sonned. You cannot son me. I am unsonnable."
Many fans roasted her in the comment section as they named people they consider to have "sonned" the reality star. Several mentioned alum Monique Samuels as they got into a physical altercation during season 5 and others brought up her mother, Dorothy, and an incident in which she hit her daughter with her purse.
She quickly followed her tweet up with another, adding, "When you think you're going to son me, I'm just going to be louder."
Some followers didn't understand the meaning of "sonning," so she provided an Urban Dictionary explanation in a separate tweet, which defined it as "to be completely and utterly defeated or destroyed by another individual with extreme prejudice" or "to be owned, or served in utter humiliation or submission." On the same day, Dillard posted two separate tweets about loyalty.
Dillard is rumored not to return for 'RHOP' Season 7
Before RHOP Season 7 began filming, a popular spoiler account, Bravo and Cocktails, posted an email from a source claiming a "problematic east coast Housewife" likely wouldn't return for another season.
Reportedly, producers don't view her as a franchise representative and feel the "pressure" from fans who have called for the firing. Due to the explanation of the alleged fired Housewife, many believed it to be Dillard.
However, the "Drive Back" singer directly denied the rumors on social media. A couple of weeks later, the reality star posted about doors opening when one closed, leading people to think she had left the Bravo franchise.
While the network hasn't confirmed the cast or filming rumors yet, it's believed Dillard is currently filming the upcoming season.
Dillard also unfollowed Gizelle Bryant during 'RHOP' Season 7 filming
A few weeks ago, Dillard unfollowed original cast member Gizelle Bryant on Instagram, fueling reports the two had a falling out during season 7.
While neither addressed the unfollowing, the blog Everything Housewives claims Bryant told Dillard that her husband Chris Bassett said something "inappropriate" to her during the season 6 reunion.
However, others don't seem to believe the rumor as the source reported it as an attempted "takedown" of Bassett. He also posted a cryptic tweet around the time of the unfollowing, writing, when your context/comprehension skills register at remedial level; I'm sorry, nothing I can do for you. But I promise this is NOT the road you want to go down."
Coupled with Dillard's tweet about "sonning" and subsequent posts about loyalty, it's likely that the singer is referring to Bryant or another Housewife taking her side. The Real Housewives of Potomac airs on Bravo.