'RHOP': Candiace Dillard Is Not Fired, 2 Sources Confirm – 'She's Still a Housewife'
Some fans believe that Candiace Dillard's cryptic text meant she was fired from The Real Housewives of Potomac, but two sources "in the know" confirmed she's still on the RHOP cast.
Dillard tweeted: "Well. When one door closes, another will open." And while many fans assumed the tweet was in reference to RHOP, two sources said as far as they know, Dillard will return to the series.
Brice Sander from ET said Candiace was not fired from 'RHOP'
ET reporter Brice Sander tweeted that Dillard was not fired. "My sources tell me this is not what you all think it means — Candiace has *NOT* been fired from #RHOP," he wrote. And then clarified, "It's my understanding she's still a Housewife."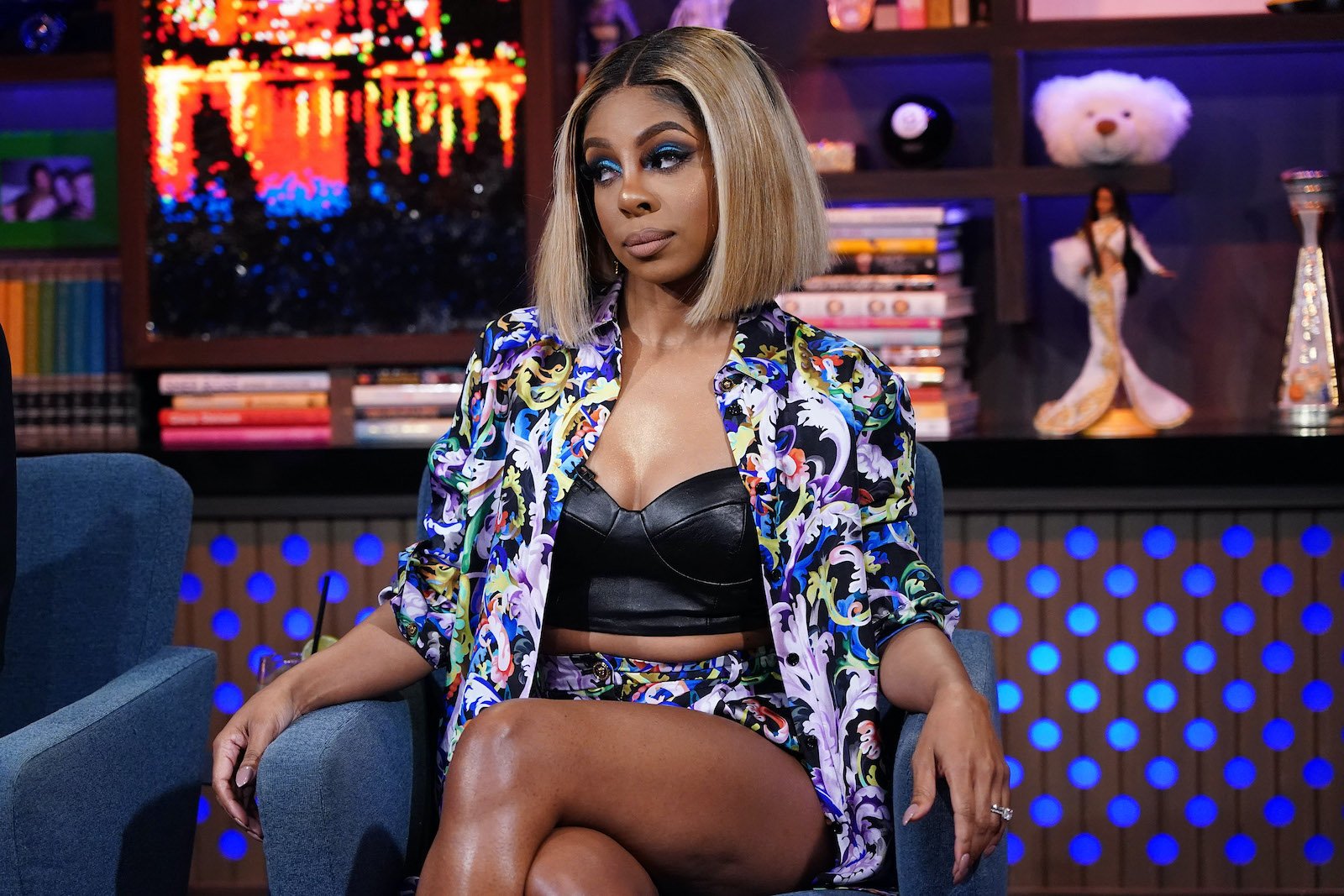 The tweet was met with mixed comments ranging from relief to those who hoped she was leaving the series. Some people wondered if perhaps she was demoted to the "friend" role. Others then wondered what the tweet referred to. "I wonder if she's talking about her marriage," one person wrote in the thread.
Friend Sarah Fraser said she confirmed Candiace was returning
Los Angeles-based reporter, who is friends with Dillard and other RHOP cast members said Dillard shared she was getting ready to film a new season of the show.
"I would wager a bet, a very small bet but Candiace and I were texting this week and she says that she is getting ready to film. I think Candiace is coming back 100%. And I think Mia [Thornton] is coming back. I don't know why you would mess with that cast," Fraser said on the Behind the Velvet Rope with David Yontef podcast.
"I'm on a texting basis with her, with Monique [Samuels], with Ashley [Darby]," Fraser said. "So I just moved to LA to pursue my TV career producing career, all that stuff. Right?"
"Candiace writes to me, she goes, OK, b****, I've been meaning to text you and say how excited I am for you and how freaking proud I am of you for moving to LA. I saw your post going on auditions and I'm sending you booked and busy vibes all day. Can't wait to catch up."
That's when Dillard spilled. "She writes, 'I'm doing well. Getting ready for Real Housewives of Potomac yet again, and working on new music.'"
Some 'RHOP' fans find the tweet to be suspicious
A few fans replied to Dillard's tweet, sharing that they think she only wrote it to generate excitement about the upcoming season. "Stop with this. We know U didn't get fired, but 2 tweet something like this to get trending is beyond me why U did it. I love you and always stick up for u, but this post is wrong. You knew everyone was going to be thinking u got fired. I don't believe it. Calm down on tweeting," one person wrote.
Another person added, "I wouldn't be surprised if production has her doing this to build up anticipation for the next season. You know they always behind the scenes pulling the strings!!"
"Stirring the pot!" one fan wrote.
RELATED: 'RHOP': Candiace Dillard on Why She Thinks It's Difficult to Cast for Their Show