'RHOP': Candiace Dillard Might Not Return for Season 6
The Real Housewives of Potomac star Candiace Dillard has held a champagne flute as a main cast member for the past three seasons. Even though Andy Cohen doesn't think a shake-up will occur, other insiders noted one housewife wouldn't return. While some believe Monique Samuels might get the boot for getting physical first, it might be the "I See You" singer's last season.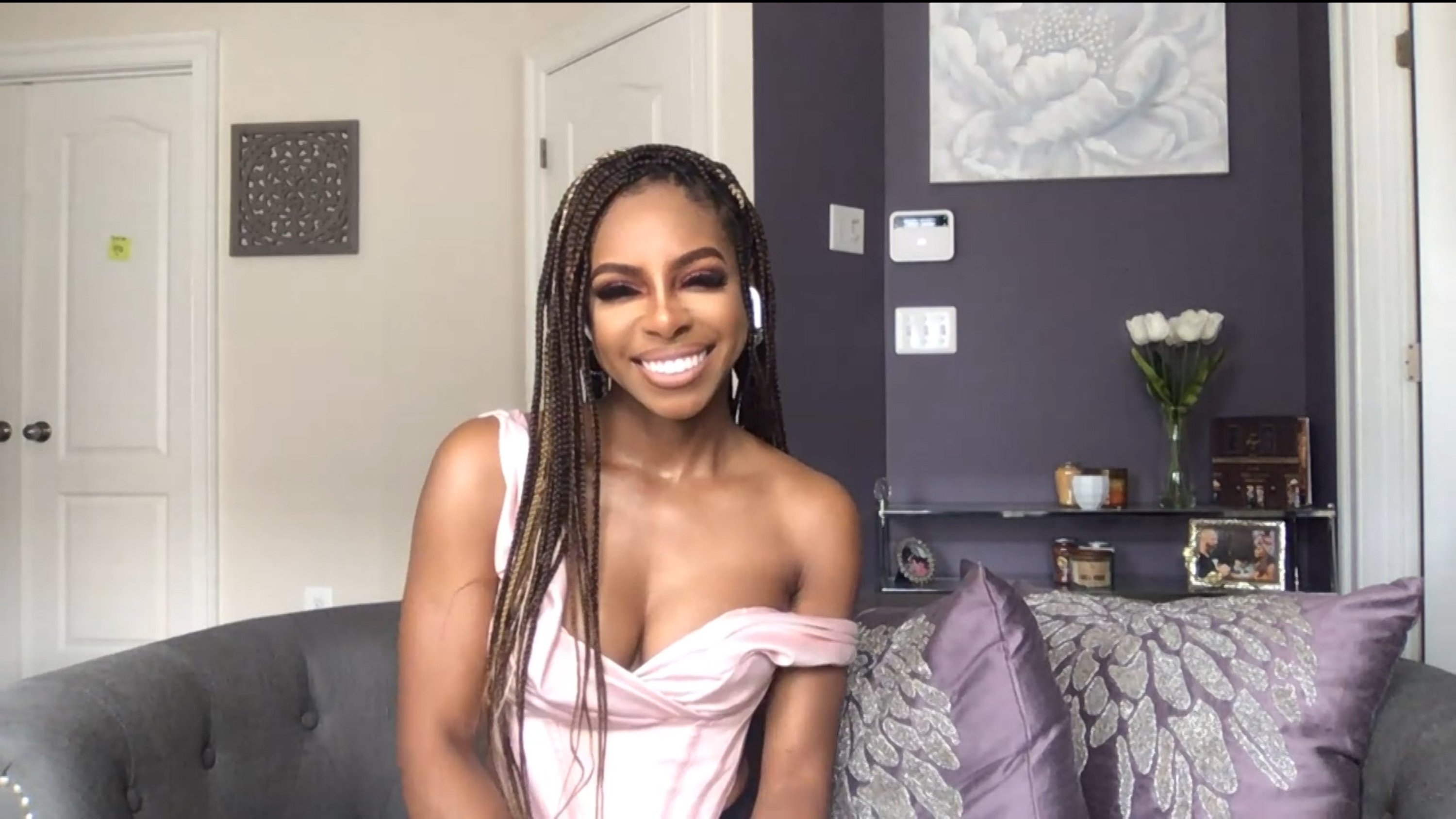 Candiace Dillard debuted on 'The Real Housewives of Potomac' season 3
In 2018, the former Miss United States and newlywed Candiace Dillard joined the cast of RHOP. She quickly became good friends with Ashley Darby, as the two shared a pageantry background, and Monique Samuels but had a more challenging time fitting in with the other housewives.
However, Dillard had a falling out with both ladies during the following season. Although a case accusing Darby's husband of inappropriately touching a cameraperson was dismissed, Dillard believed it happened and continued to talk about it.
RELATED: 'RHOP': Candiace Dillard Calls Monique Samuels Out for Claiming the Group Kicked Her Out
She also thought the 32-year-old lied about trying to get pregnant. Samuels seemingly sided with Darby, upsetting Dillard, and they ended up falling out as well.
Dillard got into a physical altercation with Samuels during 'RHOP' season 5
Even though Samuels and Dillard expressed interest in fixing their friendship, they failed to properly communicate, resulting in the ladies coming to blows during the fifth season.
During a heated argument at a winery, Dillard waved her hands in Samuels' face, an action the podcast host claims "triggered" her. The Not For Lazy Moms owner grabbed her former friend by the hair and hit her on top of the head several times while Dillard tried to defend herself by swinging a glass.
RELATED: 'RHOP': Monique Samuels Claims Candiace Dillard Wanted Money Instead of an Apology
After several producers broke up the altercation, Samuels attempted to fight Dillard again. Gizelle Bryant, Robyn Dixon, and Wendy Osefo seemingly sided with Dillard. On the other hand, Darby chose to stay loyal to Samuels, and Huger preferred to remain "neutral."
However, Huger claimed she began to get the feeling that Dillard wanted her to pick sides. In an upcoming episode, the former Miss United States lashed out at Darby after learning the OG housewife wrote a statement supporting Samuels.
Why Dillard might not return for 'RHOP' season 6
According to reports, one housewife will not return for season 6. Sources claim it's Dillard as a result of her constant conflicts with several different housewives.
The former Miss United States reportedly attempted to fight Huger after getting into a heated exchange with Darby and her husband in an upcoming episode, causing producers to wonder "who the problem is." Dillard has also come under fire for online antics, including wishing death on a blogger.
RELATED: 'RHOP': Candiace Dillard Reveals Why She Waited To File Charges Against Monique Samuels
Additionally, sources indicated the network might move forward without the former Miss United States due to resurfaced homophobic tweets. Even though she apologized for her past words, Bravo has cut ties with other personalities, such as Vanderpump Rules' Max Boyens and Brett Caprioni, for similar actions.
In an Oct. 28 interview, Dillard stated she wouldn't return if Samuels did as she admittedly doesn't "see a world where the two of us can co-exist." Fans will not receive an official answer regarding the season six cast until next year. The Real Housewives of Potomac airs Sundays at 9/8c on Bravo.