'RHOP': Candiace Dillard Says Her Mom and Chris Bassett Reconnected Over the Holidays
'RHOP' star Candiace Dillard says her mother and husband Chris Bassett reconnected during Thanksgiving 2021.
The Real Housewives of Potomac star Candiace Dillard and her mom Dorothy wasn't on the best terms following season 6. During the music video shoot, her mother made remarks about her son-in-law that upset them, and the couple drew a line. However, Dillard noted her mom and husband reconnected a month after the reunion for Thanksgiving.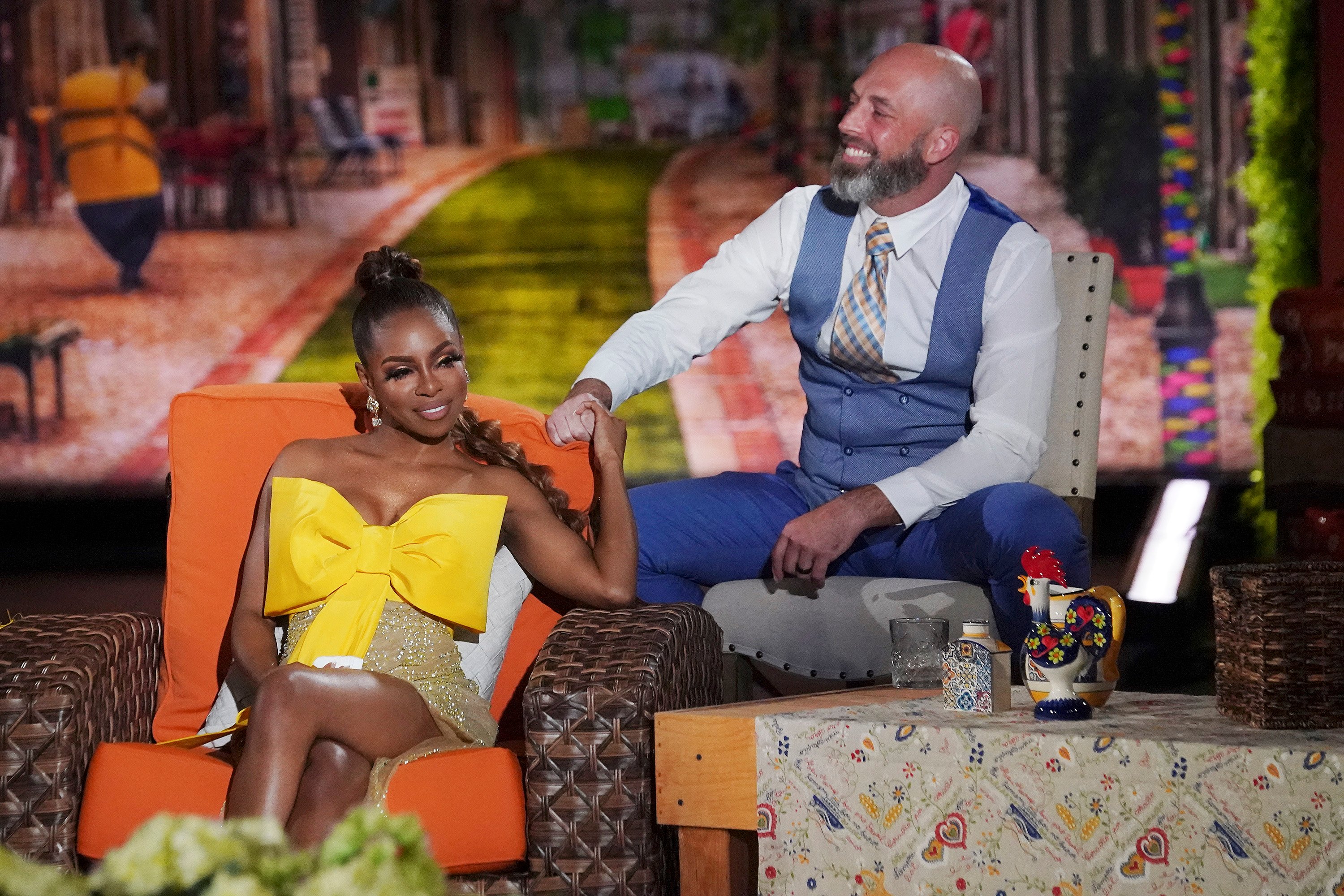 Candiace Dillard says her mom and Chris Bassett recently reconnected
The sixth season of The Real Housewives of Potomac featured Candiace Dillard's singing career and followed her as she filmed a music video for single, "Drive Back."
As the cast members, excluding Ashley Darby, attended her shoot, Dillard's mother, Dorothy, made several comments about her son-in-law managing her daughter to the other women.
Dillard admitted the remarks hurt Chris Bassett's feelings during the reunion and revealed they hadn't communicated. A month after the filming of the reunion, the two reportedly made up. Sitting down with the Angela Yee Lip Service podcast in Dec. 2021, Dillard explained her mom and husband had Thanksgiving together.
Although she said her mother didn't phone them beforehand as preferred, the reality star claimed she eventually apologized. Dillard claimed the two are on better terms as her husband doesn't want to keep drama with her mom.
They weren't talking due to comments Dillard's mother made
During the Sept. 19 episode, the other ladies supported Dillard at her music video shoot and appeared in the video as extras. As they waited, newcomer Mia Thornton asked Dillard's mother if the "husbandger" would also attend.
Dorothy admitted she didn't know and revealed her true feelings about their business arrangement. Thornton then told her failed attempt at trying the same setup and wondered if Bassett got paid, to which Dillard's mother claimed she didn't believe so.
Dillard admitted that her mom's comments rubbed her husband and his family the wrong way after the season at the reunion, noting things weren't the same between them.
The other cast members urged Dillard to stand up to her mom for her husband as she seemed more upset at Thornton for her comments. However, the RHOP star claimed she attempted to draw a line. According to her, the two didn't speak for a while.
Gizelle Bryant has also voiced concerns about Bassett managing Dillard
Dillard talked about her husband managing her career at a dinner during a cast trip to Williamsburg, and Gizelle Bryant asked how the dynamic worked for them.
Although she admitted they had arguments and that her mom disagreed with it, Dillard noted Bassett believes in her. While they don't have a contract in place, Dillard said she trusted her husband.
Even so, Bryant claimed she wanted to make sure Bassett wasn't riding her "coattails" and focused too much on her career that he ignored his own.
Dillard acknowledged the OG housewife but expressed confidence in her relationship. During the Lip Service podcast, Dillard also clarified their situation, noting he more so manages her, not her career. The Real Housewives of Potomac airs on Bravo.