'RHOP' Star Candiace Dillard Apologizes for Homophobic Tweets
Candiace Dillard is becoming quite the controversial star of The Real Housewives of Potomac. Not only did she have a substantial physical fight with her co-star Monique Samuels, but she is also now facing public scrutiny from problematic tweets. Fans dug up messages Dillard posted on Twitter that appear to be homophobic, and the Bravo star is now acknowledging their veracity.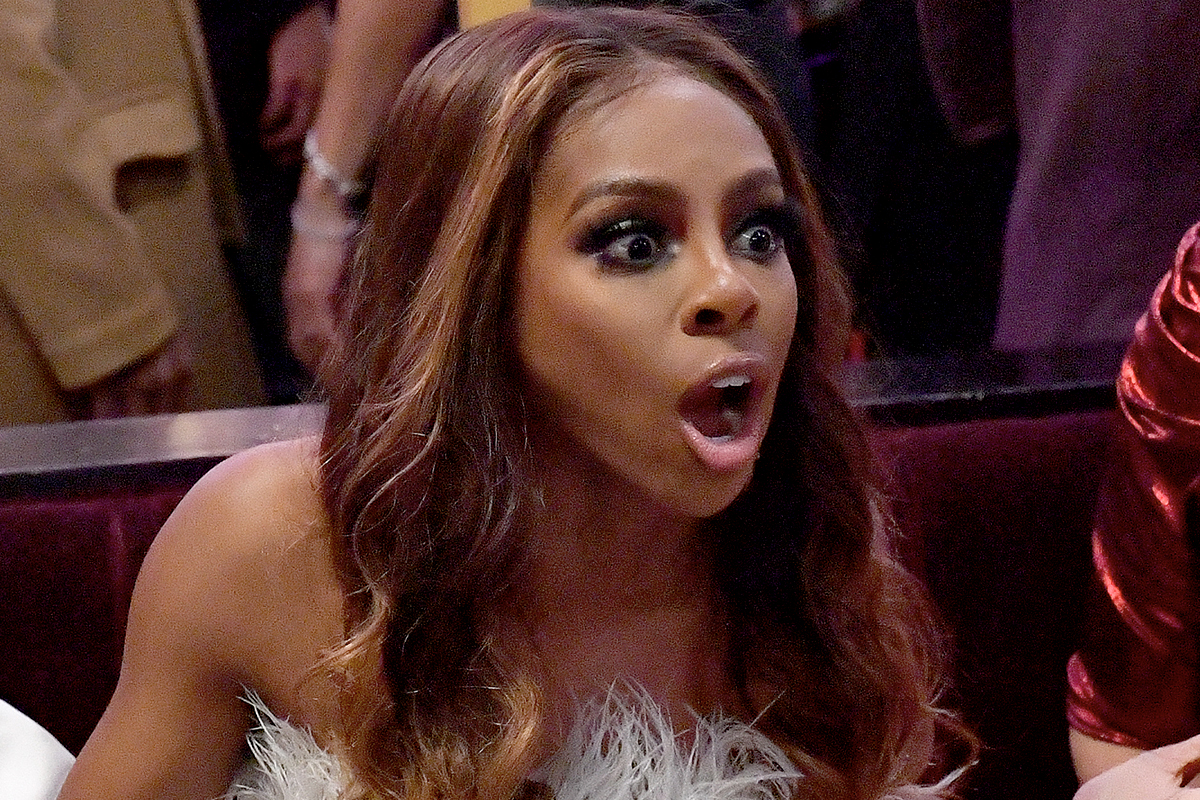 What did Candiace Dillard tweet?
Fans of Potomac are passionate about their Housewives and are always up to date with their latest. This week, tweets from Dillard that date back to 2010 resurfaced that showed messages that were anti-LGBTQ.
"Queenie gay men irk me," one of the tweets read.
"I'm personally turned off by men who [are] too into fashion," another tweet read. "It's a fine line. When [you] do too much, I'm disgusted. Makes me think 'gay.'"
"I think my office mate might be a little gay," read another tweet. "He does some strange things… makes me raise an eyebrow here and there."
Dillard even took a jab at former Housewives star Phaedra Park's husband Apollo Nida.
"Phaedra's husband is so awkward," she wrote. "Ughhhhh. I think he might be a little gay too… hmmm."
Dillard's comments were problematic as a lot of the Bravo audience is from the LGBTQ community. The tweets went viral and many fans were calling for her firing.
Candiace Dillard apologizes
After RHOP fan outrage, Dillard issued an apology on social media. The former Miss United States acknowledged that the tweets were real but were from her past and has evolved since then.
"I want to address tweets that resurfaced from nearly 10 years ago that may have offended people I love dearly and those who supported me as a Potomac Housewife," her apology starts.
"I, alone, am responsible for my words and I deeply regret saying anything that could have hurt my friends, colleagues, family, and fans," she wrote. "At the time I was a private citizen, speaking carelessly and crassly as we often do, and for my lack of better judgment, I am sorry."
Dillards said that she has always considered herself "an ally of the LGBTQIA+ community." She recognized that her "words were insensitive" and didn't reflect her advocacy she has shown over the years.
"While I've learned and matured over the past decade, I am still evolving," she continued. "The language I used carelessly wasn't acceptable back then and it isn't acceptable now. I acknowledge that my words were hurtful and for that, I am deeply sorry."
The beauty queen said all of this has been a "humbling experience" for her and she committed herself to learn "to become a more effective and empathetic ally."
"My prayer is that this may serve as a teachable moment for those who are willing to listen and learn as it has been for me," Dillard also said.
The response to Dillard's apology was mixed with some commending her for taking accountability while others expressed it was not enough.
The Real Housewives of Potomac airs Sunday nights at 9 p.m. ET on Bravo.