'RHOP': Candiace Dillard Sparks Drama by Seemingly Throwing Shade at Monique Samuels
Candiace Dillard is one of the stars of The Real Housewives of Potomac that will be returning to the show when season 6 premieres on Bravo. The reality TV personality was involved in a physical altercation last season when co-star Monique Samuels attacked her while cameras were filming. After the latter claimed to have had a bad experience with the cable network that aired the show, Dillard tweeted a message that was seemingly directed at Samuels.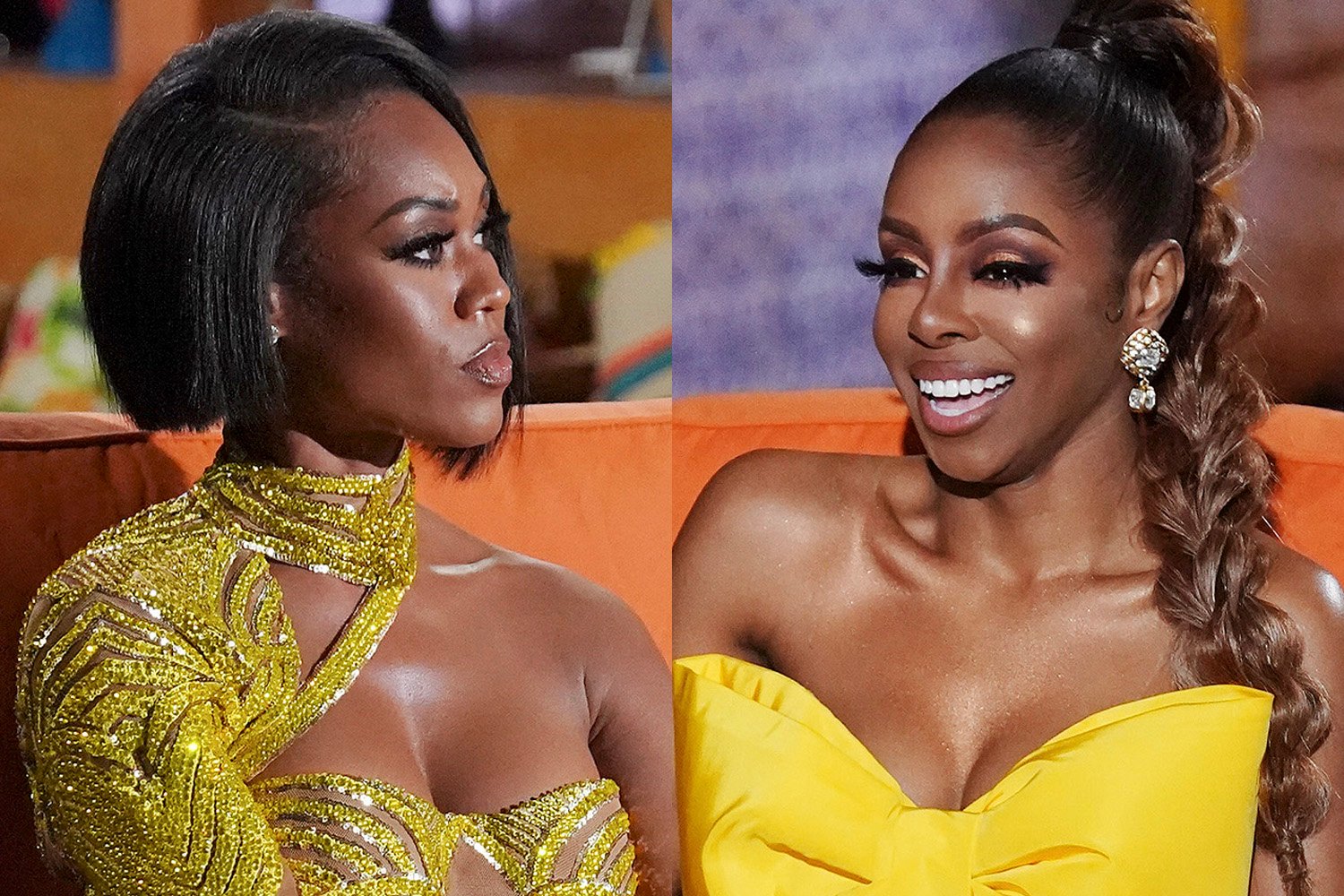 What did Monique Samuels say about Bravo?
Samuels opted to quit RHOP after appearing on the show for four seasons following the incident with Dillard. As the show gets ready to return to Bravo, Samuels has been opening up about her experience on the series and it wasn't positive. During an appearance on the Behind the Velvet Rope with David Yontef podcast, Samuels revealed her treatment at the network was less than stellar.
"You would think after being quiet for almost a year, I would be allowed now that we can talk about it, to talk about it," she said. "I was not even getting press opportunities. They tried to ban me from doing press. It was just craziness. I just felt like they were treating me less than a human."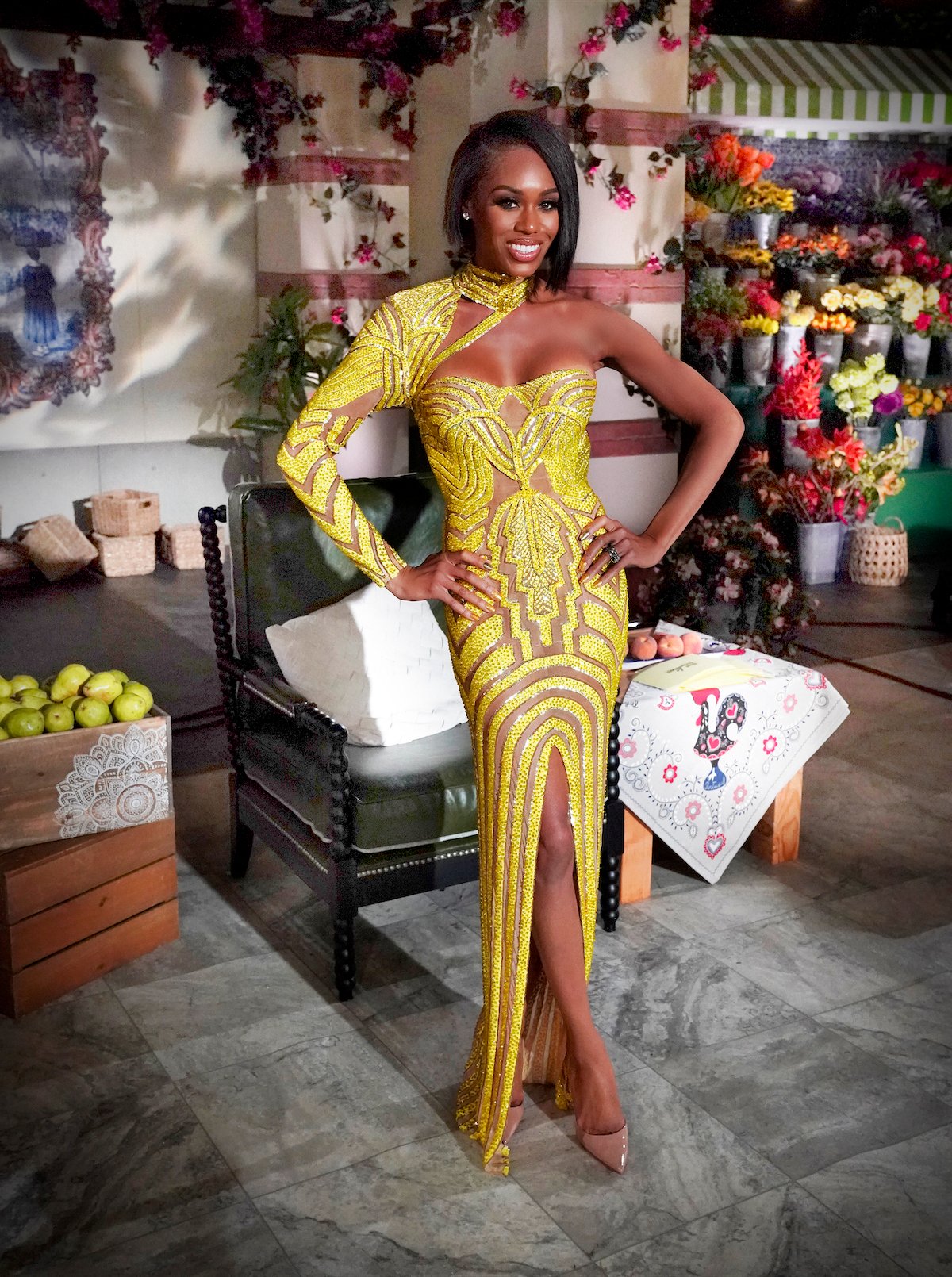 RELATED: 'RHOP' Alum Monique Samuels Reveals Salary She Made During Her First Season of the Show
In a previous interview, Samuels also talked about how she found out reporters requested to interview her but the network didn't make her available to do press. Since moving on from the series, Samuels has focused on her family and her multiple business ventures.
Candiace Dillard shares a cryptic tweet
Although they were friends at one point, Dillard and Samuels fell out gravely during RHOP Season 5. The two had a misunderstanding that culminated in a physical altercation that shook the whole cast. After Samuels' interviews have been shared and commented on by Bravo fans, Dillard posted a tweet that was seemingly directed at her former co-star.
"[Shakes my head]. I quit a job once that I really hated, I was ELATED to be rid of a place and [people] that were just not for me," Dillard tweeted. "After I left, I never talked about that job again. [Because] I left of my own volition. It was my choice. Any resentment died [with] my choice to leave. I'll just leave this here."
RELATED: 'RHOP': Candiace Dillard Claims Ashley Darby Doesn't Get Called out by Fans Because Darby Is Light-Skinned
Fans believe Dillard was throwing shade at Samuels because she is talking about quitting a job, just like the latter did. Dillard will be moving on to RHOP Season 6 alongside Wendy Osefo, Robyn Dixon, Karen Huger, Gizelle Bryant, Ashley Darby, and newcomer Mia Thornton.
Monique Samuels quits 'RHOP'
It was at the end of RHOP Season 5 that Samuels took to Instagram live to announce her departure from the reality series.
"It was a crazy ride, it's not easy doing reality TV, and to be quite honest, I'm over it," Samuels said back in December 2020. "I appreciate everything people have done for me, everybody that has been Team Monique, I love yall, but when you cross certain lines there's no going back. For me, my family is that line. The opinion of my family and my kids and what they think about that I do is more valuable to me than anybody's opinion, so, I'm over it."
The Real Housewives of Potomac returns Sunday, July 11 at 8 p.m. ET on Bravo.