'RHOP': Charrisse Jordan Breaks Silence on Person Behind Monique Samuels Rumors
Charrisse Jordan is one of the former stars of The Real Housewives of Potomac. The reality TV personality has made a couple of appearances during season 5 of the show and is involved in a big storyline. It was revealed on the Bravo series that there's a vicious rumor about Monique Samuels and her marriage. The latter pointed the finger at Jordan and she's now firing back and revealing the person that started it all.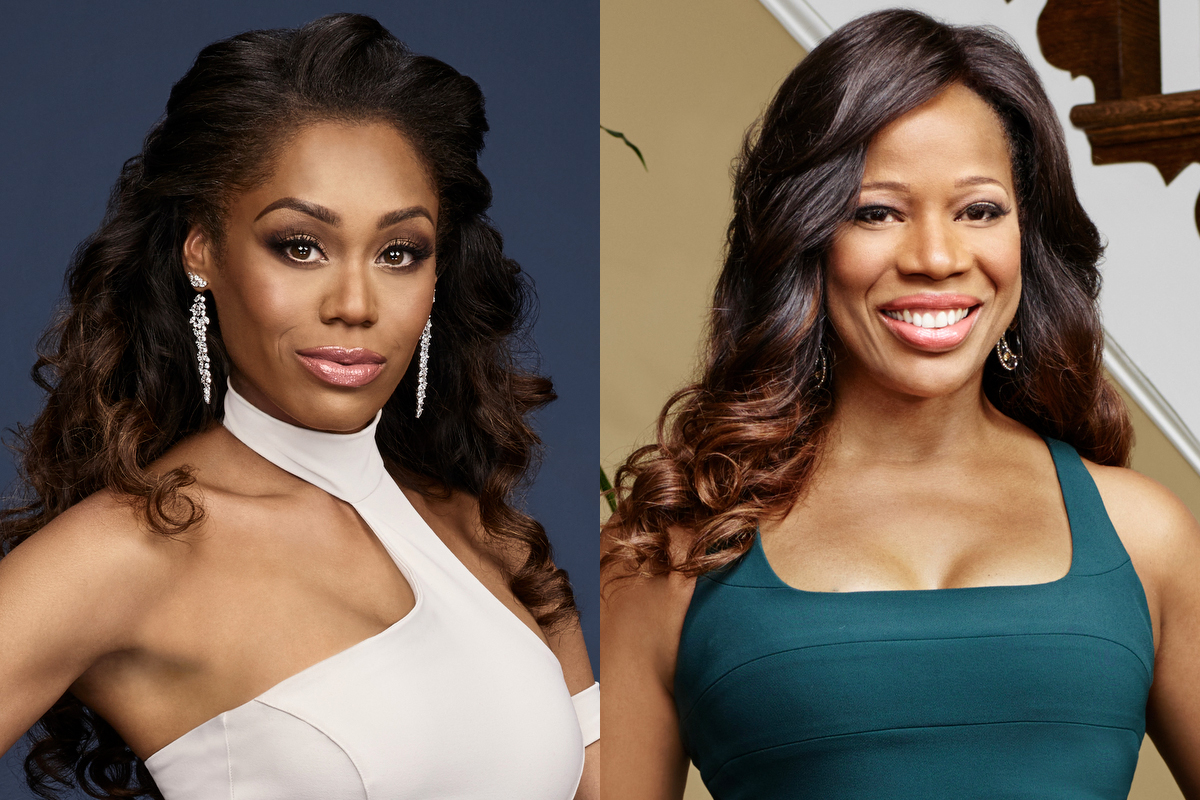 What is the rumor being spread about Monique Samuels?
The ladies of RHOP are not messing around and season 5 started off with major tension among them. Candiace Dillard celebrated her one-year wedding anniversary and invited the girls to a party. Among some of the attendees was Jordan, who Samuels avoided. The two had a fallout during season 3 of the show and their friendship has suffered even more since then.
"Charrisse has been facilitating nasty rumors about me and my family. Why would I wanna be around that?" Samuels said during a confessional on the show.
Gizelle Bryant facilitated viewers giving context into the feud between Samuels and Jordan. She said that there is a rumor that Samuels cheated on her husband with her personal trainer.
Monique Samuels talks about the rumors
Although Samuels did not want to talk about the rumors on the show, she did go on Instagram Live to clear up the mess with fans. During the broadcast, the Bravo star talked about a meeting where some of her co-stars were plotting to drop a bombshell.
"Gizelle is planning to go to [the] reunion to tell people Chase isn't Chris's and that you were cheating on him and that's not his baby," Samuels said that Karen Huger told her.
According to Samuels, Bryant wanted to say that her newborn was not her husband's.
"How disgusting is it? You can say whatever you want about me, but to talk about my child?" Samuels added. "If someone were to talk about anyone of Gizelle's daughters or even the illegitimates from her ex, she would go berserk. To bring up my child's name, when you know the mess ain't true, how low and disgusting is that."
Was Charrisse Jordan involved?
Jordan is now firing back at the allegations that she helped the rumor spread. The former Housewives star is now breaking her silence and denying she facilitated everyone with the tea.
"[Monique]'s best friend started a rumor, OK? I had nothing to do with the rumor," Jordan told Hollywood Life referring to Samuel's friend Gigi.
"The best friend told everybody from production to corporate, to the cast, so who did I tell? And she knows that her friend was doing this but what she thought was I was going to come on the show and use that as an end."
Samuels's husband, Chris, said on the Instagram Live broadcast that he wanted to confront Jordan but that's not something the latter wants to do.
"I'm never going to get into an argument or anything with Chris. I don't argue with men," she said.
The Real Housewives of Potomac airs Sunday nights at 9 p.m. ET on Bravo.