'RHOP': Charrisse Jordan Shades Monique Samuels Over Missing Bird and Her 'Lies'
Charrisse Jordan might not be a full-time housewife but she is getting under the skin of her former 'RHOP' co-stars. The Bravo alum is throwing shade at Monique Samuels after her parrot scare.
Charrisse Jordan might not be on The Real Housewives of Potomac anymore but she is still stirring drama. The OG of the Maryland-based franchise has not been a full-time cast member following season 2 but she's playing a big role in season 5. Jordan has been accused by Monique Samuels of spreading rumors about her and their feud is heating up on social media.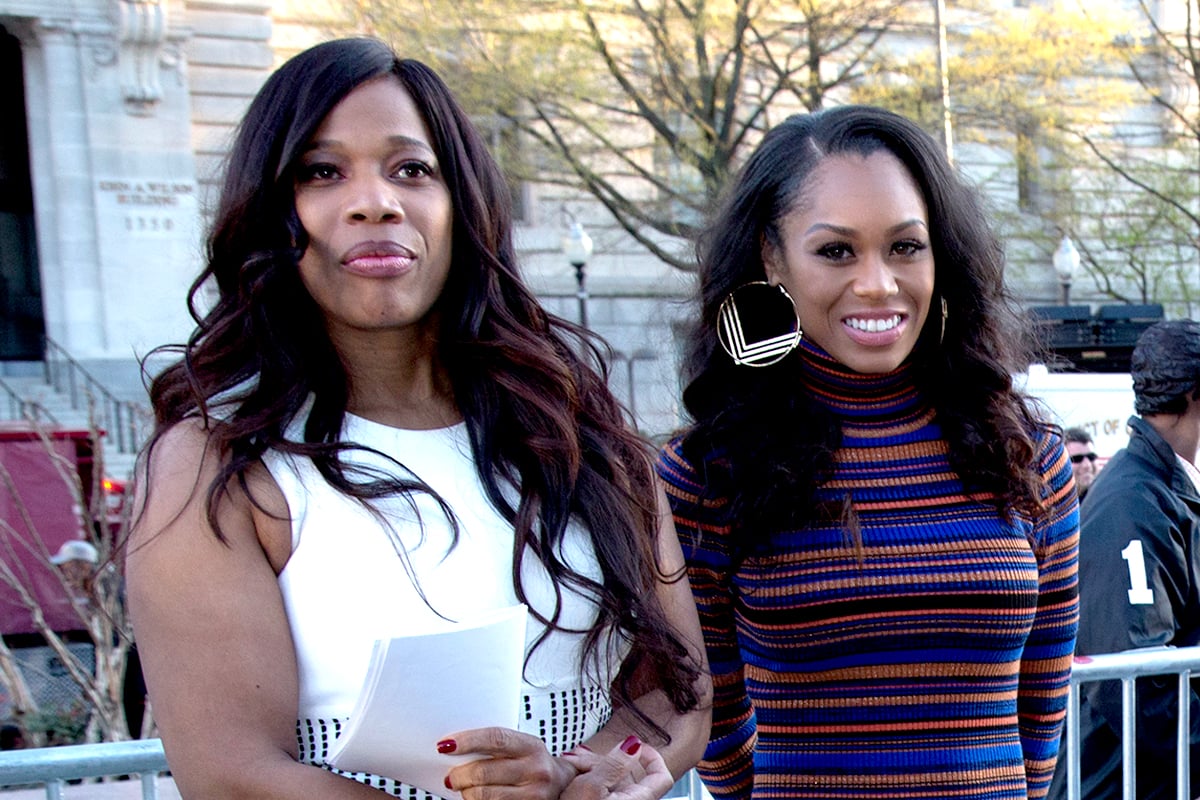 What's the tea on the 'Housewives' drama?
Jordan made an appearance on the RHOP season premiere when she showed up to a party that Candiace Dillard threw. The latter was celebrating her one-year anniversary and invited Jordan to the festivities. Dillard's co-stars found it odd that Jordan was in attendance as she didn't go to the former's wedding.
Robyn Dixon was the one to call out Dillard on the show and implied she was getting messy trying to provoke Samuels. However, the house flipper had to backtrack her comments when she was corrected later on.
"I need to correct myself…," she tweeted. "Charrisse was actually invited to Candiace's wedding and was unable to attend. My bad ladies."
On the show, Samuels addressed why she was uncomfortable with Jordan at the party and why she didn't greet her as the two had been close friends.
"Charrisse has been facilitating nasty rumors about me and my family. Why would I wanna be around that?" Samuels said during her RHOP confessional.
When a producer asked Samuels what rumors Jordan was spreading she said, "I am not talking about Charisse. I'm done talking about that. Not talking about that."
Gizelle Bryant happily revealed that what Jordan is allegedly saying is that Samuels had an affair with her personal trainer.
Monique Samuels loses her bird
For RHOP Season 5, Samuels introduced the newest member of her family: an African grey parrot named T'Challa. Over the weekend the "Drag Queens" singer shared that her bird had gone missing.
"I've been driving around for 3.5 hours looking for him and calling his name," Samuels said breaking in tears on Instagram asking for help finding her pet. "I'm devastated and praying for his safe return. I'm offering a reward for anyone who can locate him."
"I have not found him yet. I don't want to cry. I'm trying to think positive thoughts. I know that he's OK," Samuels posted on her Instagram Stories.
Although it seemed impossible, T'Challa flew back home and Samuels shared an update on Instagram.
"My baby flew home to me," Samuels posted. "Thank all of you for the positive energy and prayers. He found his way home."
Charrisse Jordan takes a dig a Monique Samuels
Jordan was well aware that Samuels had a rough day after her bird went missing and took the opportunity to throw in a little shade her way.
"I am so happy that [Monique Samuels] is no longer crying about her bird running away and has gone on Live to talk about me," Jordan tweeted. "You'll fool some but the truth always prevails."
The former RHOP star snuck in her message the drama about Jordan allegedly spreading rumors about Samuels. A couple of days before, Jordan clarified the situation and said someone else was slandering Samuels.
"Actually… that was your BEST friend that was spreading those rumors. I couldn't care less," Jordan clarified.
The Real Housewives of Potomac airs Sunday nights at 9 p.m. ET on Bravo.