'RHOP': Dr. Wendy Osefo Is Strapped With $1.5 Million in Debt Despite Extravagant Potomac Lifestyle
Dr. Wendy Osefo is the latest person to join the cast of Real Housewives of Potomac, and it seems as though she is the perfect addition to the group. The show portrays her as leading a life that is beyond lavish, and being proud of the success that she achieved all on her own. Although she transitioned into her new role seamlessly, the newest housewife has gone so far as to admit she had some reservations about her latest venture.
It turns out that, according to Osefo herself, that she already knew some cast members, and felt comfortable becoming even closer with them. Fans are definitely enjoying watching the political commentator and philanthropist turned Real Housewife interact with the others, and there is no denying the fact that she fits right in. However, many people may not know that Dr. Wendy Osefo is strapped with $1.5 million in debt despite her extravagant Potomac lifestyle.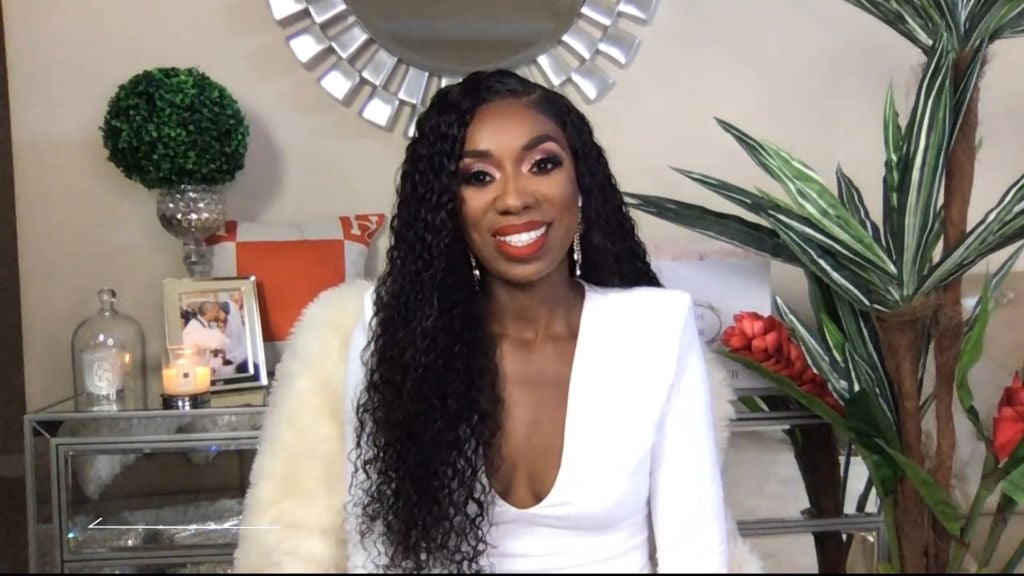 Dr. Wendy's entrance onto the popular show
So, how, exactly, did Dr. Wendy Osefo become a cast member on Real Housewives of Potomac? She actually knew some cast members ahead of time and felt comfortable joining them, according to Bravo. Looks like it was meant to be! Even so, how do fans feel about Osefo joining the cast of the show? It seems not everyone is happy.
While some people are absolutely delighted about her entrance onto the show, others feel that she is hypocritical and even a little stuck up. Karen Huger, one of the other women on the show, is siding with fans, making it clear that she is not exactly taking kindly to Osefo. Huger has made it clear she's not impressed with Osefo's success, according to E!.
The show is not Dr. Osefo's only job
Osefo has some pretty impressive credentials, so for those who aren't familiar, let's do a quick rundown. According to Women's Health, Osefo is an assistant professor at Johns Hopkins School of Education, she is extremely intelligent and has had a hand in a variety of things. Osefo is also a political commentator and has also worked on the Children's Scholarship Fund Baltimore as well as other important projects. In addition to raising her three kids, the doctor has provided commentary for CNN, MSNBC, Fox News, and more. She is vocal about her love for politics, and when cast member Ashley Darby addressed her by her first name only on the show, she quickly replied with "It's Dr. Wendy. Address me correctly, sweetie."
Dr. Wendy Osefo is strapped with $1.5 million in debt despite extravagant Potomac lifestyle
The ladies on Real Housewives of Potomac seem to spare no expense, and it is quite easy to assume that they have an endless supply of money. However, this isn't exactly the case with Osefo, who apparently has debt in the neighborhood of $1.5 million, according to Screenrant.
Even more, although she has more than one gig, Osefo and her husband owe well over seven figures since not all of her jobs are as high-paying as one would think. The reason for the debt, though, may not be as irresponsible as some fans may assume. Osefo, whose net worth is $1.5 million, has student loans to pay, which isn't too surprising given her extensive education. Looks like things aren't all that bad for Dr. Osefo!