'RHOP': Dr. Wendy Osefo Responds To Student Loan Debt Reports: 'There's No Shame in That'
Political commentator Dr. Wendy Osefo joined The Real Housewives of Potomac in season 5 as a full-time cast member. The newest housewife is exceptionally proud of where she came from and her educational attainment. About halfway through the fifth season, reports began circulating claiming Osefo wasn't as successful as she claimed because she's supposedly drowning in student loan debt. The newest housewife clapped back at the claims in a series of tweets.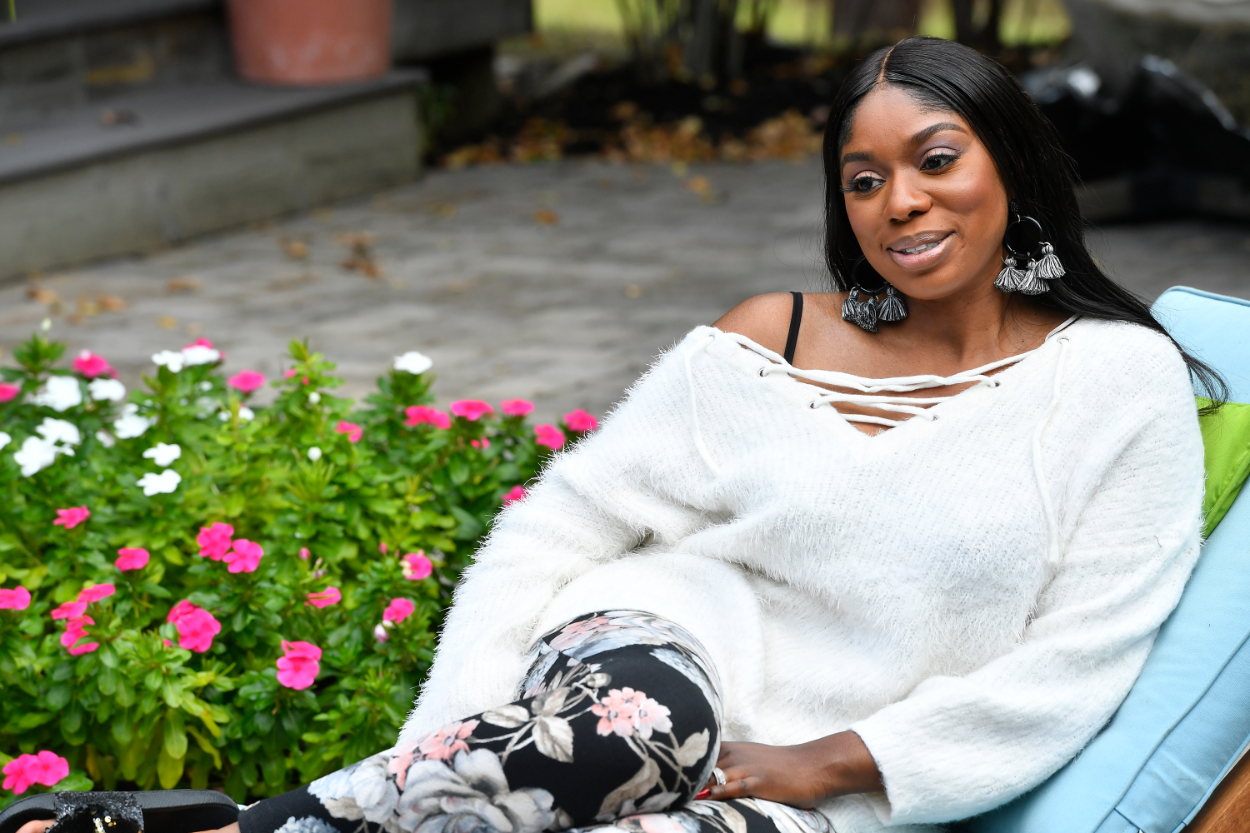 Dr. Wendy Osefo joined 'The Real Housewives of Potomac' in season 5
Introduced to the other ladies by Candiace Dillard, Dr. Wendy Osefo became a full-time cast member on the popular reality show in the fifth season. While she seems to have a good relationship with the majority of the housewives, Osefo and Karen Huger continually butt heads.
The political commentator felt offended the Grand Dame pretended the two didn't know each other when they had history sitting on a board together. Additionally, she wanted Huger to hold Monique Samuels accountable for physically attacking Dillard during a heated argument.
However, the fragrance owner maintained a "neutral" position and refused to pick a side, as she felt Osefo wanted her to do. Huger and Osefo got into another argument before leaving for Portugal as the newest housewife felt the Grand Dame mocked her extensive education.
In a Nov. 9 interview with YouTuber DJ Richie Skye, Huger said she would reveal the real issue between her and Osefo at the reunion.
Reports surfaced claiming Osefo has massive student loan debt
A day after RHOP season 5 episode 10 aired, media outlet All About the Tea released an exclusive with an unnamed relative of Osefo's husband, Eddie. According to the source, the newest housewife allegedly comes from a "cursed tribe" and is drowning in student debt.
The outlet reported that Osefo needs the paycheck from Bravo because she's supposedly the lowest-paid associate professor at Johns Hopkins University.
Additionally, the relative claimed the couple recently purchased a $695,000 home outside of Potomac in June 2019 and had to finance most of the purchase.
The source also revealed the two allegedly have over $1 million in student loan debt, despite presenting themselves as successful. However, the couple has earned several degrees throughout the years, so it's understandable why they still have a balance.
Osefo responds to reports in a series of tweets
The newest housewife tweeted a link to a Nov. 19 Showbiz Cheat Sheet article detailing her alleged student debt.
In her caption, she claimed she didn't owe as much as the number states and admitted she, "like over 40 million Americans, including President Obama," applied for student loans to pay for a college education.
In a follow-up tweet, the political commentator noted she "salutes" those who sought a degree "despite hurdles faced before them." Additionally, Osefo encouraged people not to "shame" those who had to take out loans but rather focus on how to "create policies to cancel student loan debt."
She then retweeted US House candidates Alexandria Ocasio-Cortez and Ayanna Pressley, who shared similar views on student debt. The Real Housewives of Potomac airs Sundays at 9/8c on Bravo.
Follow Tamara Grant on Twitter.