'RHOP': 'Drag Race' Winner Jaida Essence Hall Thinks One of the Housewives Has the 'Sexiest' Husband
Political commentator Wendy Osefo joined The Real Housewives of Potomac in its fifth season and quickly made a splash. Many fans fell in love with her home life when introduced to her family and noted their appreciation for her husband's looks. In an episode of Watch What Happens Live with Andy Cohen, season 12 winner of RuPaul's Drag Race, Jaida Essence Hall, agreed with the fandom, naming him the "sexiest househusband."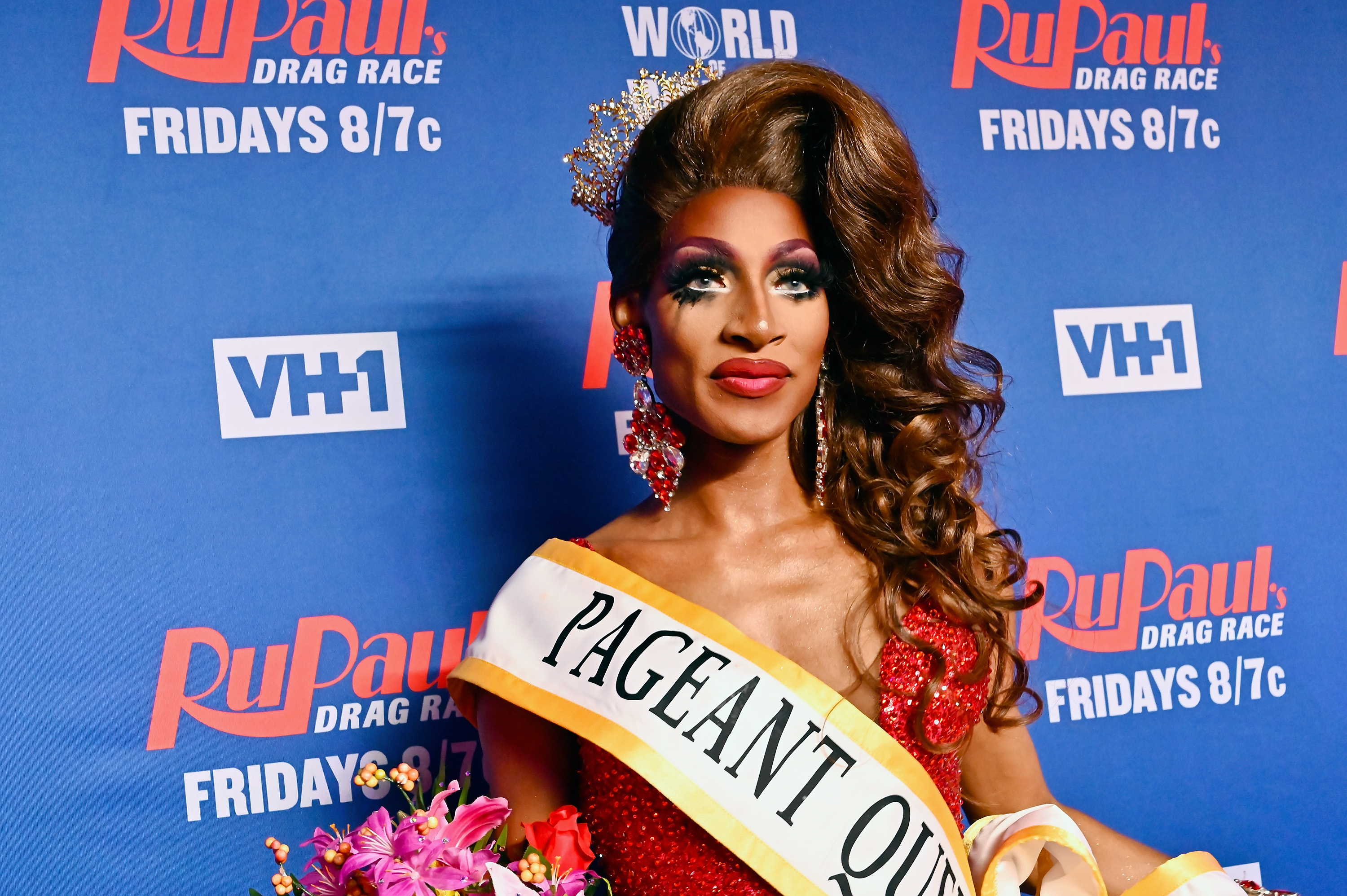 Wendy and Eddie Osefo recently joined 'The Real Housewives of Potomac'
Nigerian professor and political commentator Wendy Osefo became the newest housewife of RHOP following Katie Rost's dismissal. Her husband of nearly 10 years, attorney Eddie Osefo, and their three children are often featured as well.
Introduced to the cast by Candiace Dillard, she seemingly quickly clicked with everyone except Karen Huger. According to the newest housewife, she and the Grand Dame previously served on a board together, but Huger claimed she didn't know Osefo.
Later in the season, the newest housewife seemingly sided with Dillard following the physical altercation as she thought Monique Samuels should've taken more accountability.
The RHOP housewife also opened up about her relationship with her mother, who wanted her to stay a professor for bragging rights. However, she later accepted Osefo's choice to focus on her career as a commentator.
Eddie Osefo is estranged from his family
Episode 12 focused on Eddie's strained relationship with his family as he reached out to them in hopes they would meet his kids and attend his youngest's Sip and See.
According to Osefo, his mother and her mother got into an explosive argument that resulted in his family's refusal to associate with him or their children. They also didn't attend their wedding.
Eddie's messages inviting his family to the sip and see went unanswered, and they didn't show up to the party. Reportedly, an anonymous source from his family reached out to All About the Tea and claimed they cut Eddie off because Osefo is from a "cursed" bloodline.
The newest housewife has since denied the claims, insisting she and her sister underwent background checks prior to marriage.
'Drag Race' winner Jaida Essence Hall called Eddie Osefo the 'sexiest' husband
RuPaul's Drag Race season 12 winner Jaida Essence Hall, and other former queens, Tatianna and Shea Couleé, joined Andy Cohen for the Feb. 16 episode of Watch What Happens Live.
When asked which "househusband" they considered the most attractive, Hall answered Eddie but hopes Osefo "does not come for me." The Drag Race champ also called him "chocolate" and noted he looks like someone you can "just grab" who "might choke you real good."
Osefo appreciated the compliment and uploaded the clip to her Instagram feed, captioning it, "When Jaida Essence Hall says your husband is the sexiest househusband, you know you got a good thing," and included "zaddy" as a hashtag.
Several of her followers agreed, with one calling him "easy on the eyes." The Osefo's will likely return for the upcoming sixth season of The Real Housewives of Potomac.