'RHOP' Gave Bravo Fans What 'RHODC' Couldn't, Lynda Erkiletian Believes
Lynda Erkiletian from 'RHODC' only lasted one season because of the White House crashing scandal but also because the show didn't fully represent who lived in the area.
With The Real Housewives of D.C. canceled, why did producers start a new show in the area, The Real Housewives of Potomac rather than re-cast and adjust the DC series?
Lynda Erkiletian from RHODC says she believes that her one-season series crumbled after the White House crashing scandal but also because her cast didn't fully and accurately represent the DC area.
Lynda Erkiletian says RHOC was 'too white'
She said RHOP was designed with fans and the area in mind. "So I think that they, you know, well now they have The Real Housewives of Potomac. So they get to film in DC and they were able to develop a cast that they felt was, I think, more in keeping with what the fans were asking for too," she said on the Behind the Velvet Rope with David Yontef podcast.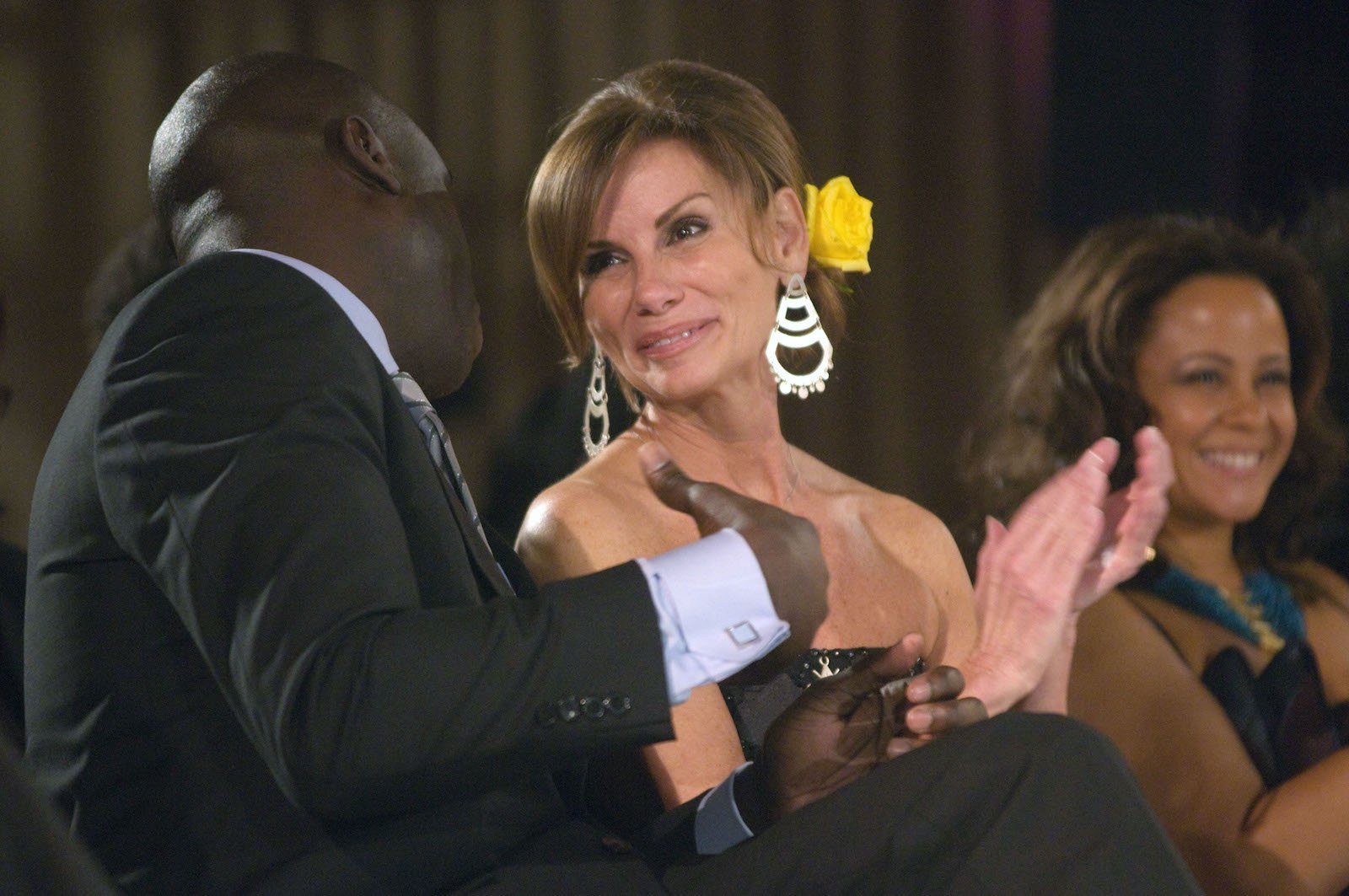 "Like they thought that our show was too white. It just was, you know," she added. "And in the District of Columbia, there was a lot of backlash over that. And I think that they kept that in mind when they were casting for Potomac.
Why did producers create 'RHOP' instead of retool 'RHODC'
Why not bring back RHODC instead of creating a new show like RHOP? "I think they had to make it their own, you know, they really needed to do that," she said. If I were a producer, I would not have done it any other way, because I think that so many people wanted Washington to return. We still have fans. I love them so much. I mean, I'm just, I can't even believe how much love and support there is.
"And I feel like they would have been expecting like people from DC on that show and then it would have been, oh, here's DC again, but they're doing it in Potomac. So it would have, it just would never have had a chance to become its own entity and the Housewife world."
Erkiletian does know at least one RHOP cast member, Robyn Dixon. "I actually knew Robyn because she worked with the TAA PR, which is a big firm that we work within Washington," she said. "So I knew Robyn and I had maybe met Katie [Rost] a couple of times. but all I knew was she was dating my former financial advisor and I was like, what? So it was a little crazy."
She wonders if 'RHODC' could have been better if they did another season
Erkiletian observed how shows like The Real Housewives of Miami got better as the series progressed. "But you know I think that like Miami, it, it got better in the second season, you know, and talk about subtitles. We had lots of subtitles in Miami, you know, and I loved it," she added. " I wish my friend Deborah could have been a part of the show. Like if we could have switched out Deborah for Michaele [Salahi], we'd still be on."
It's hard to get to know the cast in a single season. "Because they're developing your character, they have to give all your background. They are not all, but they're, they're developing you. And so really when you hit the second season, you hit the ground running because they already know who you are."
RHOM was on a hiatus for five years and recently returned to Peacock. No word about whether RHODC would ever be brought back.