'RHOP': Gizelle Bryant Doesn't Believe Ashley and Michael Darby Are Over Despite Divorce Filing
Fans of The Real Housewives of Potomac are eager to see if Ashley Darby will go through with her divorce from Michael Darby. Her co-star Gizelle Bryant is unsure if they are really over. In fact, Bryant says Michael and Ashley will have an on-again-off-again relationship for some time before making a final decision.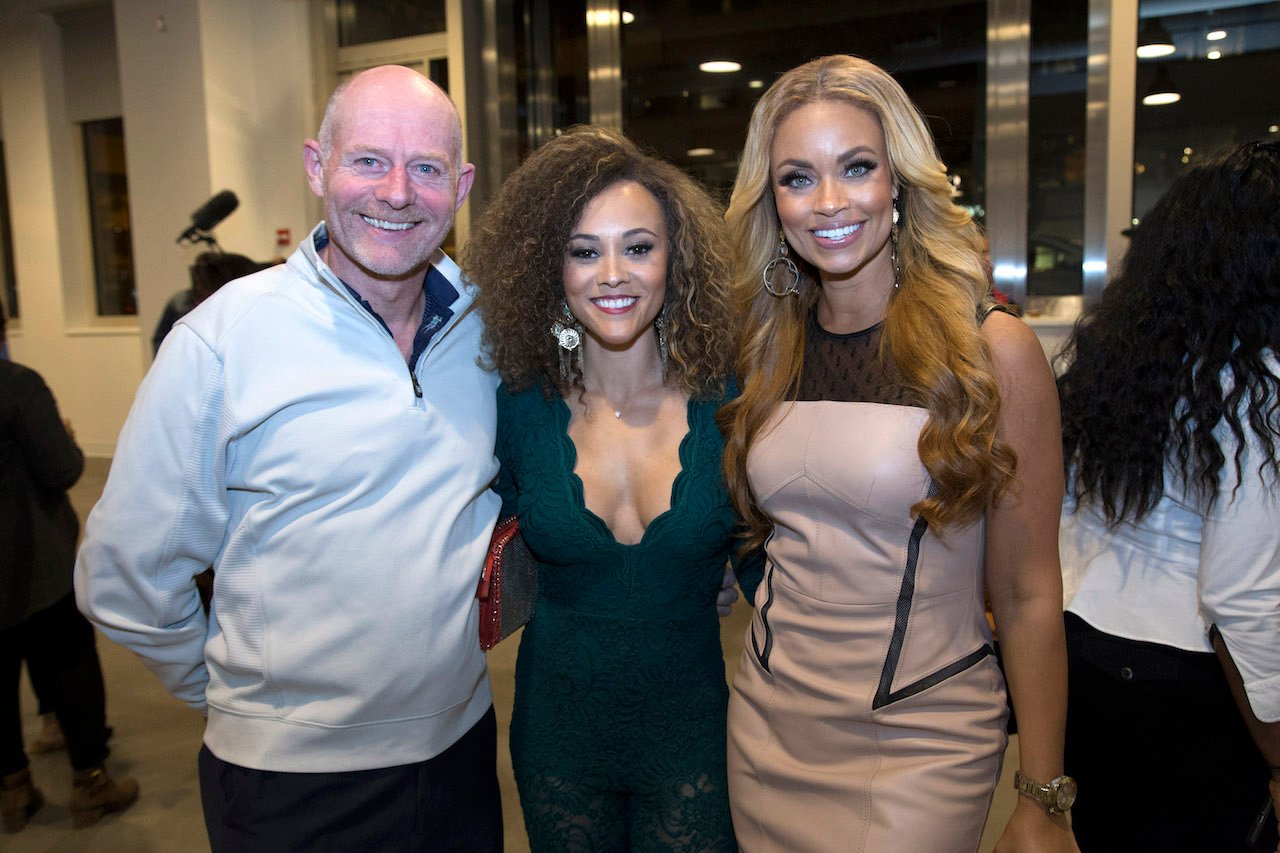 Ashley Darby dated a fellow Bravo star after announcing her divorce from Michael
The 'RHOP' star began dating Summer House star Luke Gulbranson after meeting at BravoCon 2022. She announced her split from Michael after eight years of marriage. A month before, she revealed during an interview with Andy Cohen on Watch What Happens Live that she had a crush on him. Their romance lasted a few months, and their dates were public. But in her most recent chat with Cohen, she announced they'd split.
"Luke and I are not romantically involved anymore," she said. "My life is very complicated, as you guys can imagine, I'm going through a very difficult situation. And Luke was a trooper. Believe me, he went through some things. It's not really about Luke, but we [Michael and I] just have a hard time period with co-parenting and separating. It's my situation with Michael that affected Luke and I. Like I said, he [Luke] was a trooper. But ultimately, it's just not there."
Despite their breakup, Darby gushed over the time they spent together. Before their breakup, it appeared things were steady, and she told Cohen that she had met his entire family. 
Gizelle Bryant believes Ashley and Michael Darby are not over one another
Ashley's co-stars have been confused by her back and forth with Michael. Before her brief relationship with Gulbransom, they questioned whether she truly wanted a divorce because she continued living with Michael and is buying a home with his contribution. But she insists they aren't still intimate.
Bryant revealed on the Virtual Reali-Tea podcast that she's not convinced Ashley and Michael are done, regardless of her breakup with Gulbranson. "Are Ashley and Luke, like, done, done, done?" Bryant said. "I don't know." 
Regarding how Michael could have contributed to her split from Gulbranson, she said: "You don't want to, like, ruffle feathers or upset the other party until the money is inked, OK? So, yes, I think it totally makes sense that Ashley just needs to figure that out right now. And then later, when all that's inked up, she can live her best life — maybe with Luke."
Bryant added that she "can't see" the Darbys "just totally wanting to wipe their hands clean and walk away" from each other. She added: "I think there's gonna be some back and forth, like, 'Maybe we should stay together. Maybe we should try to work it out,' [and] 'No, we shouldn't stay together.'"
Regardless, she supports whatever Ashley does. "I told her, 'If you decide one day you want to stay with Michael, go ahead. This is your life. You gotta live it. You gotta be happy,'" she said.
Ashley Darby says she's open to dating other people
Darby refuses to let her split from Gulbranson or her divorce from Michael get her down. She says she's open to meeting new people, telling Cohen, "I am newly single, and this was my first relationship after [my split]. It's just nice to be reminded that I am that girl. And I love to love, and I love to be loved. Give me all the love!" She then challenged Cohen to set her up with someone, as he introduced her to Gulbranson.