RHOP: Gizelle Bryant Gives Fans An Inside Look Into Her New Home
Gizelle Bryant is known for being "the word on the street" on Bravo's The Real Housewives of Potomac. The makeup mogul and award-winning author prides herself on being an independent woman and using the show to expand her empire.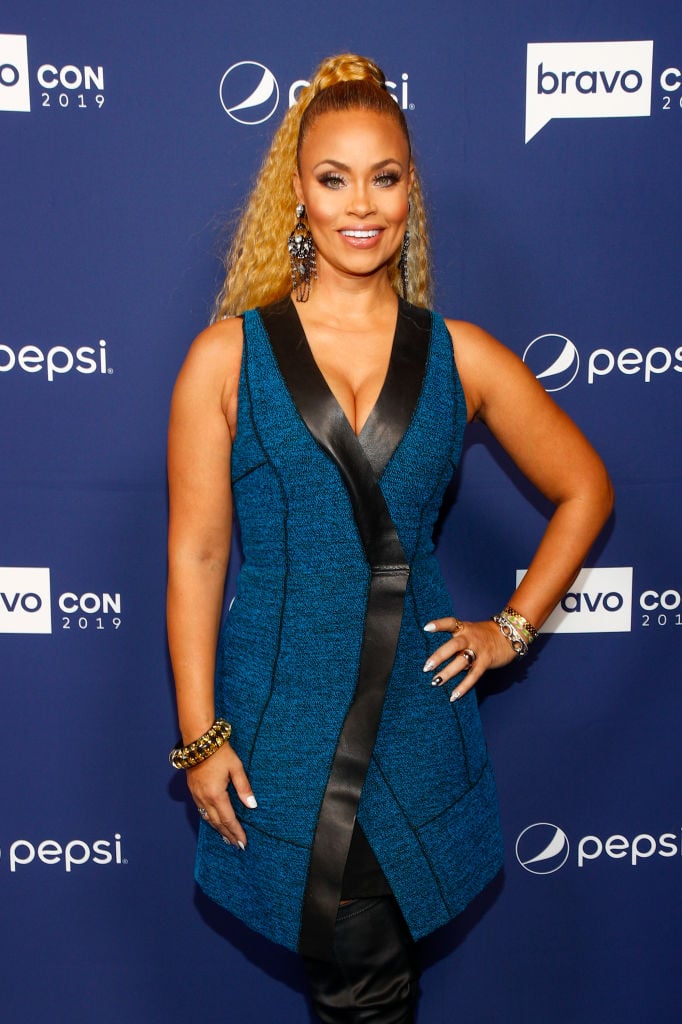 One way she's done so is with the recent purchase of a new home for her and her family. Bravo TV gave fans an exclusive look inside the reality star's new digs. 
Gizelle Bryant purchases new home
Gizelle lived in Baltimore for almost a decade while she was married to her ex-husband, Jamal Bryant. Jamal was the founder and pastor of the megachurch, Empowerment Temple AME Church. After their divorce, Gizelle moved back to the Potomac area of Maryland where she resided before her marriage to Jamal.
With three small daughters, Gizelle sought to make a life for her and her girls in Potomac. Bravo TV toured her previous home, located in Bethesda, Maryland. During season 3, she contemplated moving in with her former boyfriend. Once their relationship ended, she opted to purchase a new home for permanent roots for her and her daughters.
Season 4 followed Gizelle as she searched for a new home. She took the advice of her on-screen BFF, Robyn Dixon, in deciding to purchase a fixer-upper instead of building from the ground up. Bryant revealed that she'd closed on the home when the season ended.
A look into Gizelle Bryant's newly renovated home
Gizelle ended up settling on a home that cost her a little over $900,000. "My offer was accepted on my house. How you doing?! We landed on a little more than [$900,000] — I saved. And you know I like to keep all of my coins," Gizelle shared with Bravo in 2019.
The house has a brick exterior with a cozy cottage appeal, surrounded by tons of greenery. She revealed her plans of a complete renovation, gutting out almost the entire home – with the exception of the original fireplace. 
It was a huge move for Gizelle, making it the first major property she's owned since her divorce over 10 years ago. "I have the funds — EveryHue (Gizelle's makeup line) is popping — I have the confidence. This is House Bryant and I carry the iron throne," she said. 
By the time the renovations would be complete, Gizelle estimated that she'd have at least six or seven bedrooms and the house would be custom to her liking. 
She recently let Bravo cameras into her new home for a sneak peek, showing off her newly renovated kitchen. She went with a black and white theme and knocked down walls to expand the space. The kitchen is equipped with modern appliances, high cabinets, an island and, a crystal chandelier that she adores. 
Gizelle promises to share more images of the home on the upcoming season.