'RHOP': Gizelle Bryant Says She and Newbie Mia Thornton Had a 'Rocky' Start Due to Another Housewife
'RHOP' star Gizelle Bryant claims she and newbie Mia Thornton had a 'rocky start' due to Karen Huger.
The Real Housewives of Potomac has added another cast member for season six, regional developer Mia Thornton. In the trailer for the upcoming season, the newest Housewife seemingly butts head with Candiace Dillard and Robyn Dixon during a cast trip. Following filming, Gizelle Bryant appeared on The Breakfast Club, where she said she and Thornton had a "rocky" start, in part due to another cast member.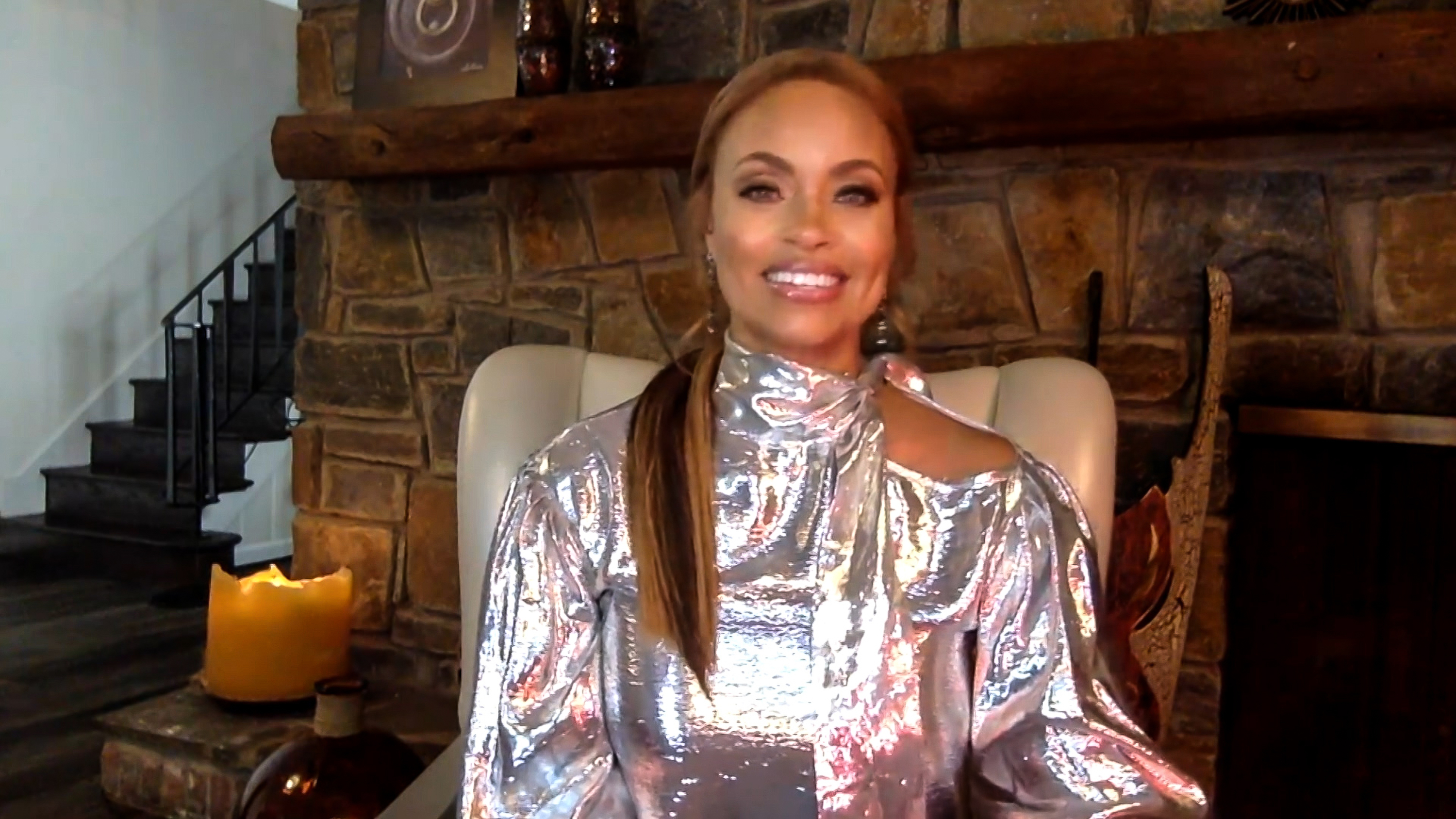 Mia Thornton joined the cast of 'RHOP' for season 6
Following Monique Samuels' exit, Mia Thornton joined The Real Housewives of Potomac as a full-time cast member in its sixth season. The franchise owner, regional developer, and health and beauty shop founder married Gordon nine years ago, and the couple shares three kids, Joshua, Jeremiah, and Juliana.
The newest housewife graduated from Southeastern Institute with a degree in neuromuscular massage therapy and began her career as a clinic director in Charlotte, North Carolina.
Thornton went on to develop several Joint Chiropractic Doctor Offices and has gotten involved in philanthropy as she and her husband sponsor multiple organizations, including Ronald McDonald House.
Original cast member Karen Huger introduced Thornton to the other ladies, describing her as a "boss" and "breath of fresh air."
Gizelle Bryant said she and Thornton had a 'rocky start' due to Karen Huger
The trailer for RHOP season six teased drama between the regional developer and a few of the Housewives. During a presumed cast trip, she and Candiace Dillard got into a disagreement, and Thornton threw food at Dillard, resulting in the cast member hurling lettuce from a nearby salad back at the newest housewife.
Additionally, she seemed to get into it with Gizelle Bryant and Robyn Dixon, together the Green-Eyed Bandits, when the latter seemingly yelled at Thornton, telling her to "shut the f**k up" and that she didn't "need a f*****g moment."
During a May 2021 interview with the Breakfast Club, Bryant admitted she and Thornton "got off on a rocky start." The reality star explained that Huger introduced her to the group and believes the Grand Dame might have been "in her ear" about Bryant, resulting in the two initially not seeing eye to eye.
However, the former First Lady claimed they have since "figured it out" and noted she "loves" the newest housewife.
Huger and Bryant have had a rough relationship throughout the series
Before the first season of RHOP, original Housewives Huger and Bryant already knew each other as they lived in the same area and ran in similar circles.
However, they repeatedly butt heads throughout the series, starting when Bryant began poking fun at the Huger's tax problems. The two have since gone back-and-forth coming to a head last season when Bryant felt the Grand Dame should have done more to hold Samuels accountable following a physical altercation with Dillard.
Huger stood by her decision to support the former cast member while also repeatedly questioning the validity of Bryant's reunion with her ex-husband, Jamal. She also claimed Bryant's makeup line went bankrupt.
During the filming of season six, the Green-Eyed Bandit implied that Huger drove by her house, a claim the Grand Dame denied. The Real Housewives of Potomac airs on Bravo.