'RHOP': Gizelle Bryant on Whether Monique Samuels' Binder Shade Cost Her Relationship With Jamal Bryant
Gizelle and Jamal Bryant's split occurred not too long after the shocking season 5 RHOP reunion when Monique Samuels exposed alleged cheating scandals via a binder. Both Gizelle and Jamal say Samuels' receipts were not true. Now, Gizelle says Sameuls' binder had no impact on her and Jamal's relationship at all.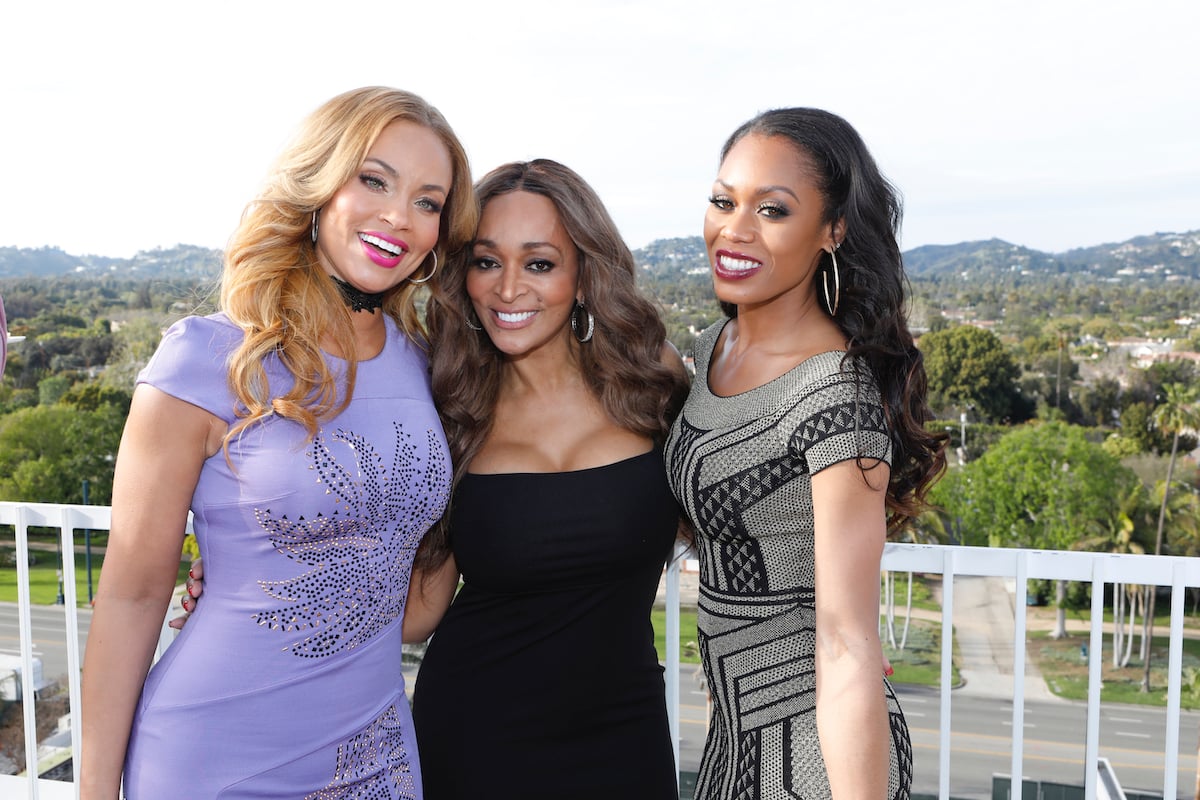 Gizelle Bryant denies Monique Samuels' binder caused issues between her and Jamal Bryant
Gizelle revealed during the season 4 reunion that after over a decade of divorce, she and Jamal rekindled their relationship. Despite saying the reunion was happy between the new lovers, rumors about Jamal's infidelity spread. It was also alleged that they were faking their relationship for the cameras.
During the season 5 reunion, Samuels' organized binder full of receipts revealed alleged text messages between Jamal and another woman claiming to be his girlfriend. Things got even more complicated when Gizelle confirmed the number on the screenshot messages was indeed Jamal's. But, she denied that he was having an affair.
RELATED: 'RHOP': Everyone Gizelle Bryant Has Dated on the Show
Gizelle says that instead of tearing the couple apart, it actually did the opposite.
"The binder and that whole situation… that actually brought us closer," she told Andy Cohen during a recent appearance on Watch What Happens Live. "Meaning we talked about it–he felt so bad about it. It was really kind of a great moment for us. I hate to say that, but it allowed us to talk about some things we hadn't talked about. But to be clear, that whole reunion, all that she was talking about was old news. Jamal and I had already talked about that… [It was just that] he hated to see me have to go through that amongst the millions."
The 'RHOP' star says she and Jamal split because of the pandemic and distance
Gizelle saying the reunion moment brought her and Jamal closer didn't do enough to keep them together. She recently confirmed that the two are no longer dating but says it's not because of Samuels' binder. Per Gizelle, the COVID-19 pandemic coupled with being in a long-distance relationship just wasn't working.
"There's an update, there's a plot twist," she told The Breakfast Club during a recent appearance." We were working on us getting back together and being back together but he lives in Atlanta and I live In Maryland and with the pandemic, we realize it's just not the right time. It's just not going to work."
RELATED: 'RHOP' Alum Monique Samuels Shades Gizelle Bryant's Looks – 'Her Neck is Falling'
But Gizelle isn't crying over spilled milk, telling the hosts she's enjoying the single life. "Right now I am footloose and fancy-free," she continues. "I am single. I am enjoying my hot girl summer, spring, winter, and fall."
One thing that will always remain per Gizelle is the friendship she shares with Jamal.
"Jamal will always be in my life," she says firmly. "He's the father to all of my kids. We've been together and in each other's lives for 25 years. He is one of my best friends – and I to him. I don't know anyone more than I know a Jamal Bryant."
RHOP airs every Sunday on Bravo at 8 pm EST.