'RHOP': Gizelle Bryant Reveals She's Dating Amid Rumors She Was Dating Peter Thomas
The Real Housewives of Potomac fans have watched Gizelle Bryant be unlucky in love for the past seven seasons. She tried and failed at rekindling a relationship with her ex-husband and has introduced other men on the show to no avail. Now, it appears that Bryant is ready to date seriously again.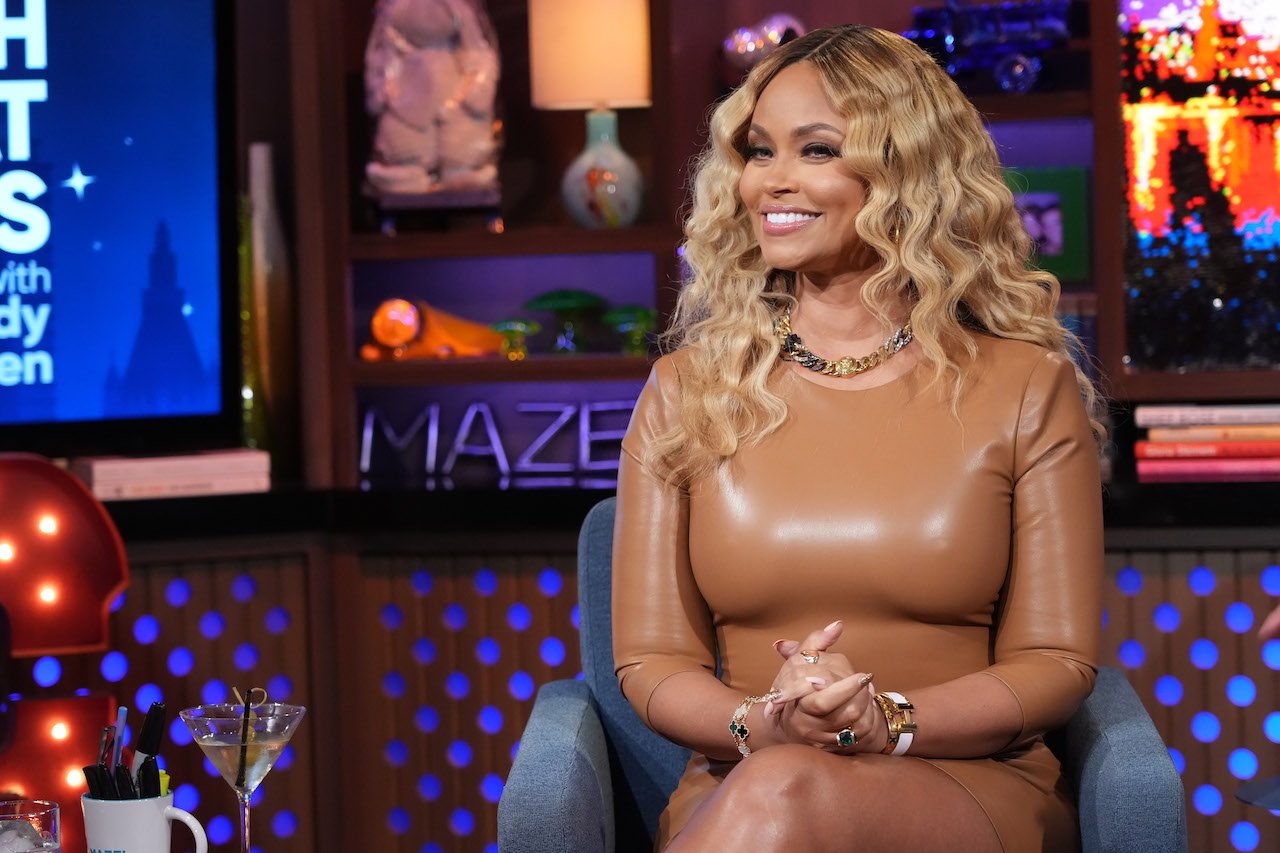 Gizelle Bryant reveals she's dating after denying dating Peter Thomas of 'RHOA'
Recently, rumors spread that Bryant began dating Thomas after the pair had been seen several times at Thomas' Baltimore restaurant. But Bryant says the two are just friends. She was however bothered by the rumors, adding it hurt many people in the process. 
In an interview with FOX5 D.C. alongside her BFF Robyn Dixon about their podcast Reasonably Shady, she expanded upon how things unfolded in a negative way for her after the rumors about her and Thomas floated around. "No, it's so not true," Bryant confirmed."I know exactly where it came from but I won't say. I'll save that for the show and it's so not true. And it's actually hurtful to other people when people do things like this because I think Peter has a legitimate girlfriend."
Thomas is the ex-husband of former Real Housewives of Atlanta star Cynthia Bailey. Bryant and Bailey are also friends, with Bryant attending Bailey's most recent wedding to Mike Hill. "I've had to talk to Cynthia about it, I've had to talk to my ex-husband about it." Bryant added, "I've had to talk to my male suitors about it. It's just not cool because it's so not true."
Despite not being with Thomas, she does have a new male company. She recently spoke with Bravo's The Daily Dish and shared that she's back on the dating prowl. "Yes, I am casually dating, nothing too serious. Nothing to write home about. Yet," she said.
The reality star previously reconciled with her ex-husband, Jamal Bryant
This appears to be Bryant's first parlay into a possible new relationship since ending things with her ex-husband, Jamal. The two reconciled after over a decade of being divorced and dated again for about two years before calling it quits again.
Rumors of them faking their relationship for the cameras and Jamal's alleged cheating ways plagued their reunion, but according to the RHOP star, the coronavirus pandemic is what put a strain on their relationship. She lives in Maryland and he lives in Atlanta. 
"We were working on us getting back together and being back together but he lives in Atlanta and I live In Maryland and with the pandemic, we realize it's just not the right time. It's just not going to work," she told the hosts of The Breakfast Club.
Regardless, she says they remain close friends. "Jamal will always be in my life," she said firmly. "He's the father to all of my kids. We've been together and in each other's lives for 25 years. He is one of my best friends and I to him. I don't know anyone more than I know a Jamal Bryant."
She was initially relishing being single
Post Jamal, the award-winning author was not shedding any tears over being single. In fact, she was happy to take a break and even said she functioned better when not in a committed relationship. "Right now I am footloose and fancy-free. I am single. I am enjoying my hot girl summer, spring, winter, and fall," she joked.
RELATED: 'RHOP': Two Husbands on the Show Have a Crush on Gizelle Bryant