'RHOP' Gizelle Bryant on 'RHOSLC' Mary Cosby Claiming She Has a White Husband: 'Know Who You Married'
RHOSLC star Mary Cosby has captivated and shocked audiences with her compelling story and seemingly racist sentiments. Gizelle Bryant, an OG housewife of RHOP, the second all-black installment of the franchise, took offense to racially charged comments she made regarding her husband and called her out during a recent episode of Bravo's Chat Room.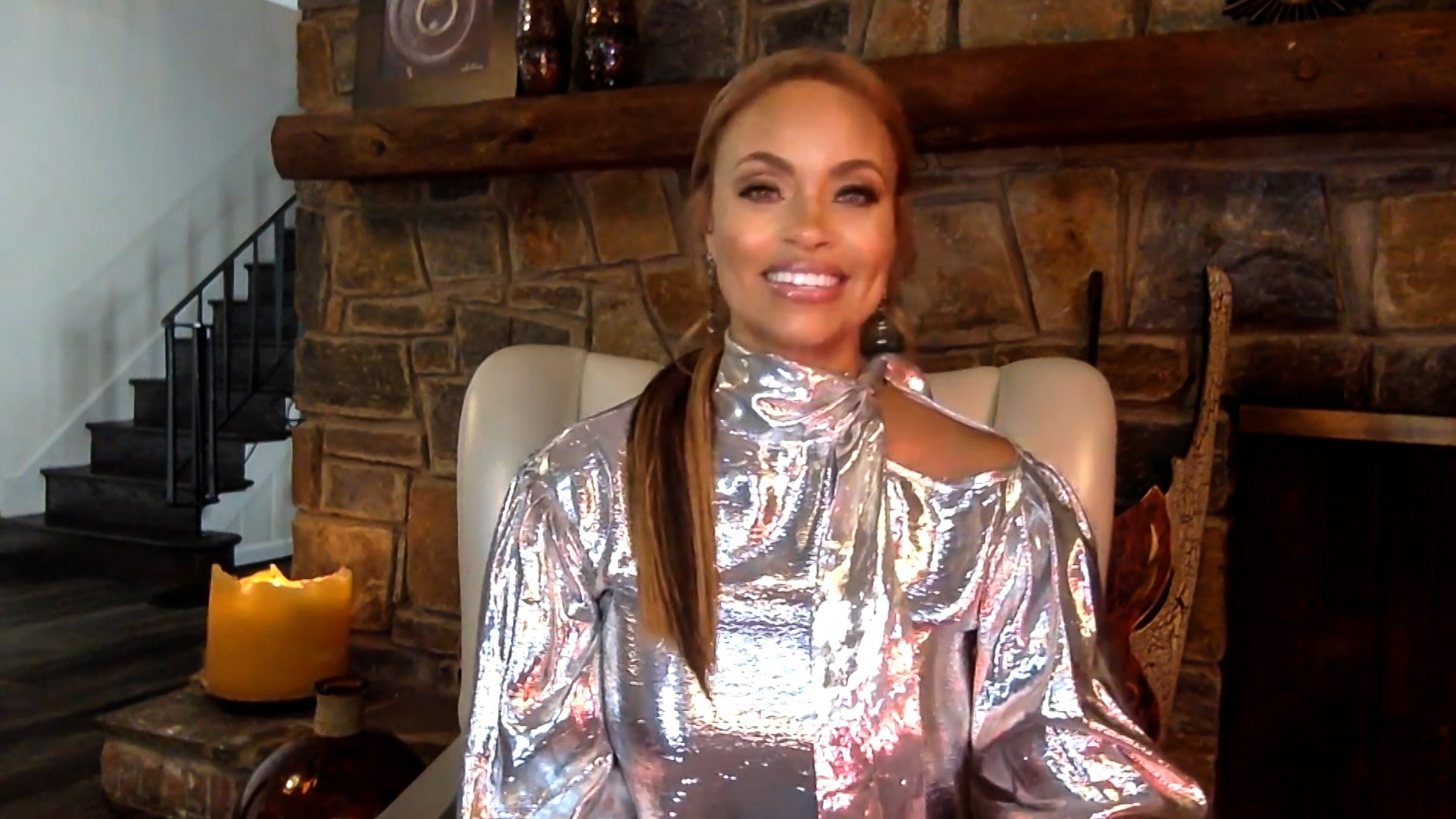 Gizelle Bryant an OG housewife of 'The Real Housewives of Potomac'
In 2016, former first lady Gizelle Bryant debuted on The Real Housewives of Potomac as an original housewife alongside best friend and fellow Green-Eyed Bandit Robyn Dixon.
During her time on the show, Bryant has stirred the pot with a few of her co-stars, namely a friend before the show, Karen Huger. Their beef came to a head in the fifth season following the physical altercation between Monique Samuels and Candiace Dillard.
RELATED: 'RHOP': Karen Huger Thinks Gizelle Bryant Might Be Having a Hard Time Following Season 5
The former first lady felt Huger should have held Samuels more accountable and thought she played both sides in the situation. Additionally, the Grand Dame confronted Bryant about her alleged rekindled relationship with her ex-husband, Pastor Jamal.
Although it hasn't been announced yet, the 50-year-old will likely return for the next season. In the meantime, she co-hosts Bravo Chat Room alongside RHOA star Porsha Williams and Summer House's Hannah Berner.
Mary Cosby debuted on 'RHOSLC'
A preacher, Mary Cosby, joined the newest Housewives' franchise based in Salt Lake City, Utah. Before the season premiered, viewers were the most interested in Cosby's story as Bravo revealed the marriage to her step-grandfather in her initial biography.
She and Jen Shah got into the first argument of the season as the preacher seemingly went after her co-star for having a hospital scent, a smell that "triggered" her. Following another heated exchange with Shah, she stopped hanging out with the women as much, leading to a noticeable reduction in her screen time.
RELATED: 'RHOSLC': Mary Cosby Pulled a Ramona Singer at the Season 1 Reunion
For the remainder of the season, Cosby was mostly filmed in her closet chatting with her co-stars via Facetime. During the reunion, the preacher rubbed many viewers the wrong way when she claimed she didn't "have a taste for black guys" and preferred white men.
When host Andy Cohen asked why she married a black man, the preacher initially called him white before correcting herself and noting his lighter tone. After admitting she preferred lighter-skinned men, Cosby backtracked again, claiming she "loves" all shades.
Bryant reacted to Cosby's controversial comments regarding her husband's race
Following the second part of the reunion, the Bravolebities responded to Cosby's controversial remarks in a Chat Room episode. Bryant acknowledged how the preacher seemingly jumped back and forth on her views during the reunion and claimed she needed to "go to rehab."
The RHOP star also pointed out that Cosby has a Black husband, regardless of his lighter tone, noting, "know who you married." She also reacted to Cosby's revelation that her grandmother didn't instruct her to marry her husband in the will as previously claimed.
RELATED: 'RHOSLC': Mary Cosby Caught Calling Her Parishioners 'Poor' and 'Stingy' in Leaked Audio
Bryant accused the preacher of giving her mom "the Heisman" or blocking her so that she could inherit her grandmother's riches. While Berner noted she wanted the preacher to return for another season to understand her more, Bryant claimed she didn't wish for Cosby to come back until the minister "figures out who she married."
The Real Housewives of Salt Lake City airs Wednesdays at 10/9 Central on Bravo.