'RHOP': Gizelle Bryant Says Monique Samuels' Absence Makes the Group Dynamic Better
Gizelle Bryant is happy that Monique Samuels is no longer part of the cast of The Real Housewives of Potomac. Bryant says Samuels is largely to blame for much of the contention on the show that took place during season 5. Despite there being drama between her co-stars, which is typical on reality shows, Bryant says the cast is in a much better place and relatively get along in Samuels' absence.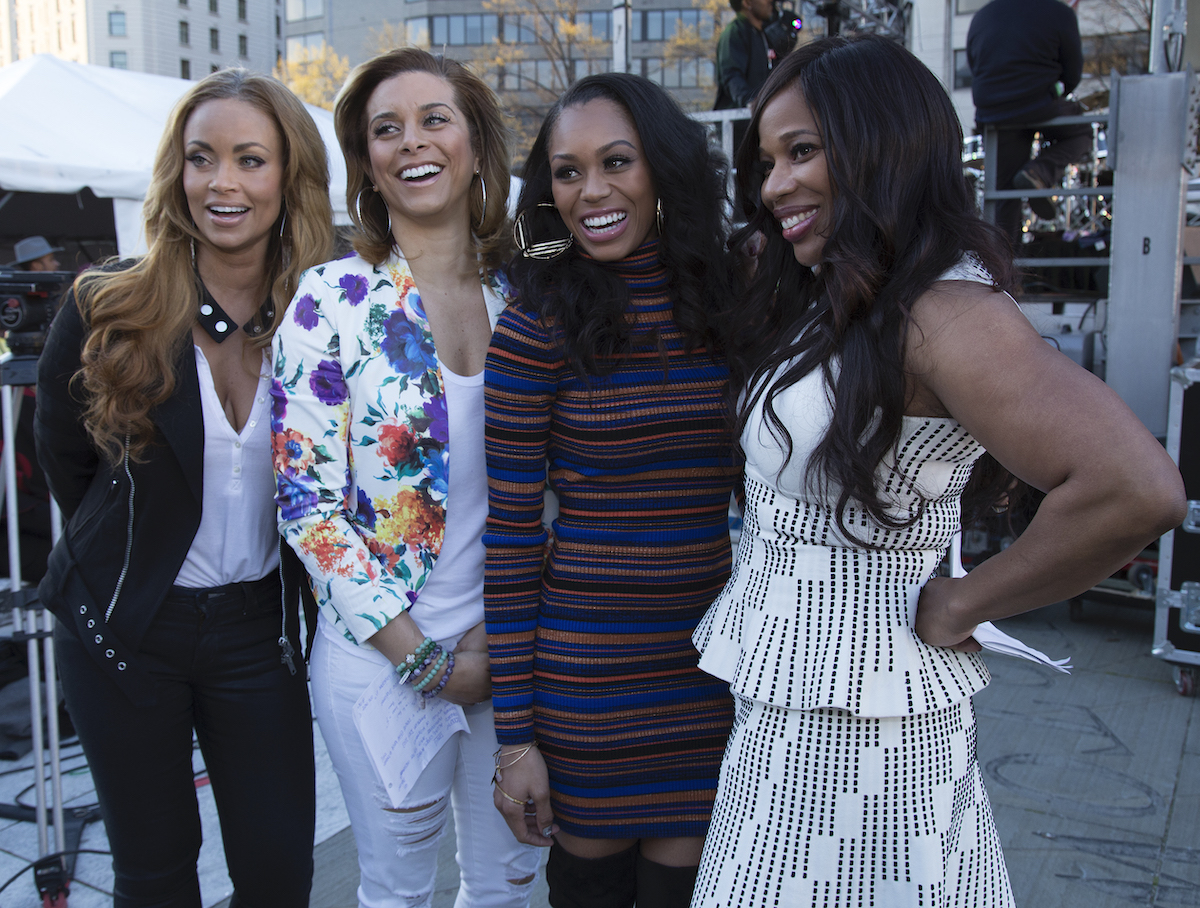 Gizelle Bryant says the group is better without Monique Samuels
Bryant says season 6 is much better without Samuels. She attributes the drama and division amongst the cast to Samuels' physical altercation with Candiace Dillard and the social media and legal battle between the two that followed.
Bryant has been vocal about her belief that Samuels is more to blame in the altercation than Dillard. She alleges Samuels never liked Dillard and backbit, unbeknownst to Dillard.
RELATED: 'RHOP:' Gizelle Bryant Says Candiace Dillard Was 'Absolutely Not Wrong' in Her Fight With Monique Samuels
With Samuels absent, Bryant says the dynamic among the group is much better.
"100%," she tells David Yontef in a recent interview on his podcast Behind the Velvet Rope. "Last year was toxic. I've said that millions of times, it was very toxic. I felt like we were turning into a show that didn't need to be on television. I felt like we were better than what was happening. We're not back in a better place. We're not back to being the Potomac that we were: shady, funny, smart. We're back to our original selves."
There is still lots of drama to look forward to. As viewers saw, Mia Thornton and Wendy Osefo have had words. There's also still issues between Bryant and Karen Huger. Bryant also says she and Osefo aren't in the best place this season.
Monique Samuels says Gizelle Bryant is bitter and jealous
Samuels isn't looking to return to the show. She says the backstabbing and salacious behavior that took place behind the scenes with her co-star's and production was enough to make her walk away or good. Furthermore, she doesn't miss the constant back and forth with her former castmates, namely Bryant.
"She's definitely the miserable one, misery," Samuels told Jason Lee during an appearance on Hollywood Unlocked. "Yeah, misery likes company too. She's very miserable."
RELATED: 'RHOP': Gizelle Bryant Says Monique Samuels Never Liked Candiace Dillard
Samuels says Bryant's looks are being impacted by her attitude. "I think that she's really in real life miserable," she continues. "It's starting to show. Her neck's falling and she's not aging well. She's very miserable. And she can't keep a man. She can't even keep a pastor. The pastor, ain't they supposed to be ace boom coon with God? Can't even get a pastor to be faithful."
Lee of Hollywood Unlocked asks Samuels for clarity on her statements regarding Bryant not aging well. "Look at season 1 and then look at the upcoming season I'm assuming," Samuels tells Lee. "You'll be able to see the difference."
RHOP airs every Sunday on Bravo.