'RHOP': Gizelle Bryant Unfollowed Wendy Osefo on Instagram During Season 6 Filming
Original The Real Housewives of Potomac cast member Gizelle Bryant and newest housewife, political commentator Dr. Wendy Osefo, seemingly became friends during last season. However, during the filming for season 6, Bryant unfollowed Osefo on Instagram, likely hinting at a fallout between the two ladies.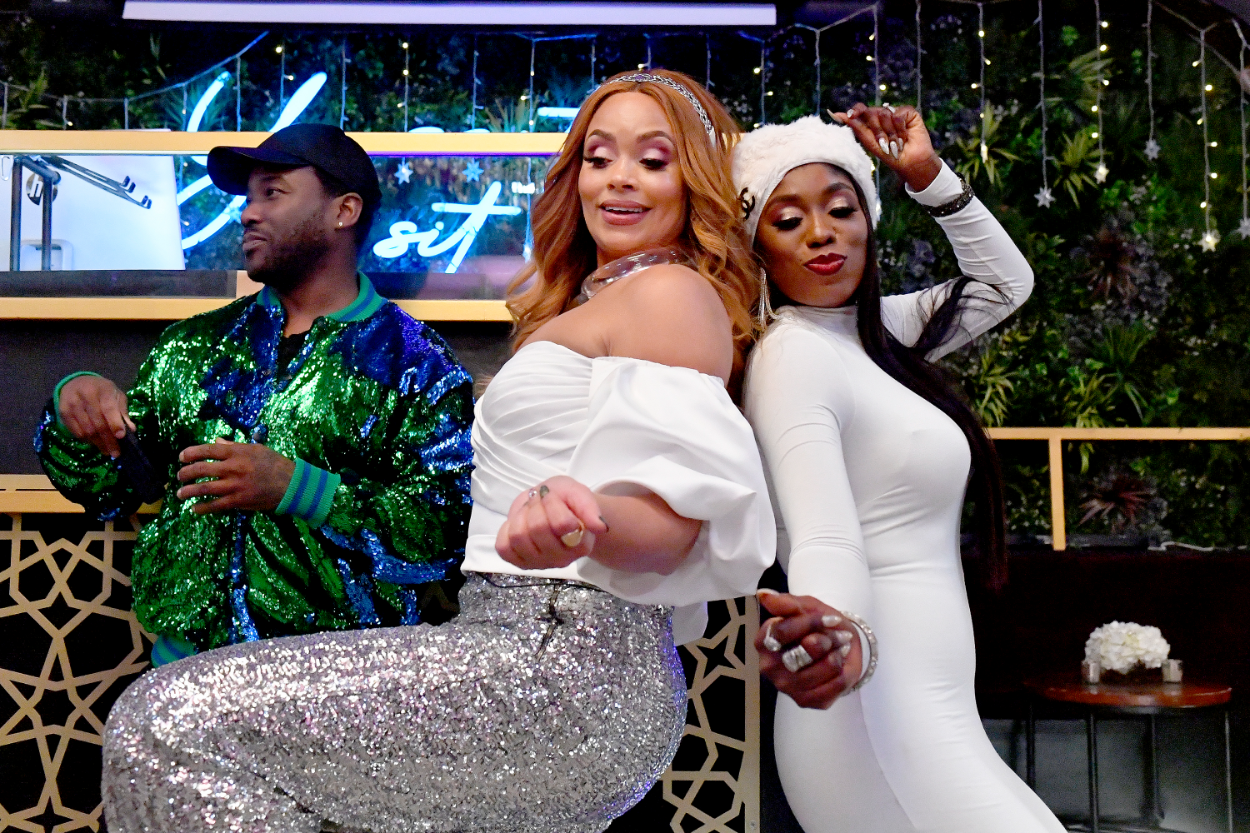 Wendy Osefo joined 'RHOP' during season 5
Candice Dillard introduced the other ladies to assistant professor at the Johns Hopkins School of Education and political commentator Dr. Wendy Osefo at her anniversary party, which kicked off the fifth season.
The Nigerian-born newest housewife is married to Eddie, a lawyer, and the couple has welcomed three children into the world. Throughout the season, the two opened up about their difficult family situations.
Osefo wanted to transition into full-time commentary but thought her mom would disapprove. Additionally, he had a falling out with his relatives, and they refused to meet their kids. She later opened up to her mother, who took pride in her teaching background, and her mom seemingly accepted the decision.
However, Eddie invited his parents to their youngest's Sip and See, and his family didn't return his message. In a confessional, Osefo claimed the beef stems from a disagreement between their mothers. 
Osefo and Gizelle Bryant seemingly got along
At the anniversary party, the assistant professor hit it off with everyone except Karen Huger, who claimed she didn't know Osefo. However, the newest cast member insisted they did know each other because they served on the same board together.
She also got into with Ashley Darby during the first cast trip to Monique Samuel's lake house. The political commentator didn't understand why the OG cast member could bring her baby when she left her newborn at home. Before the trip ended, Osefo opened up about her child spending time in the NICU after arriving prematurely.
Shortly later, the newest housewife witnessed a physical altercation between Monique Samuels and Dillard. The political commentator sided with the other cast members who called Samuels' actions inexcusable, adding that she believed the fight contributed to stereotypes of Black women.
Therefore, she, as well as Gizelle Bryant and Robyn Dixon, refused to film with Samuels. Additionally, Bryant filled Osefo in on a conversation with Huger when the Grand Dame imitated her work, leading to a short-lived confrontation.
Bryant has unfollowed Osefo on Instagram
In early 2021, the Potomac ladies reconvened to shoot the sixth season, minus Samuels, who announced she decided to leave the reality series after feeling others weren't held accountable during the season 5 reunion.
The show has reportedly added Mia Thornton to the cast following Samuels' exit. While it's unclear what drama has unfolded so far, whatever happened seemingly resulted in Bryant unfollowing Osefo on Instagram.
Many fans voiced their opinion under an RHOP fan account, noting they saw it coming. Several claimed the two were only friends because they both "hated Monique." Therefore, they believe, now that Samuels has left, the ladies have turned on each other.
Osefo is still following Bryant, and they're both following each other on Twitter. Viewers will likely find out what happened between the former friends when The Real Housewives of Potomac season 6 premieres.