'RHOP:' Gizelle Bryant's Dad Is No Fan of Her Rekindled Romance With Jamal Bryant
Not everyone is accepting of Gizelle Bryant's rekindled relationship with Jamal Bryant. The 'RHOP' star's dad says Jamal is no good for her.
It seems that everyone is waiting for the moment for Gizelle Bryant's relationship with her ex-husband, Jamal Bryant, to crumble. The two are dating again but Gizelle's circle is not supportive. Her daughters have expressed their concerns and during a recent episode of RHOP, Gizelle's father makes it clear that he is not on board either.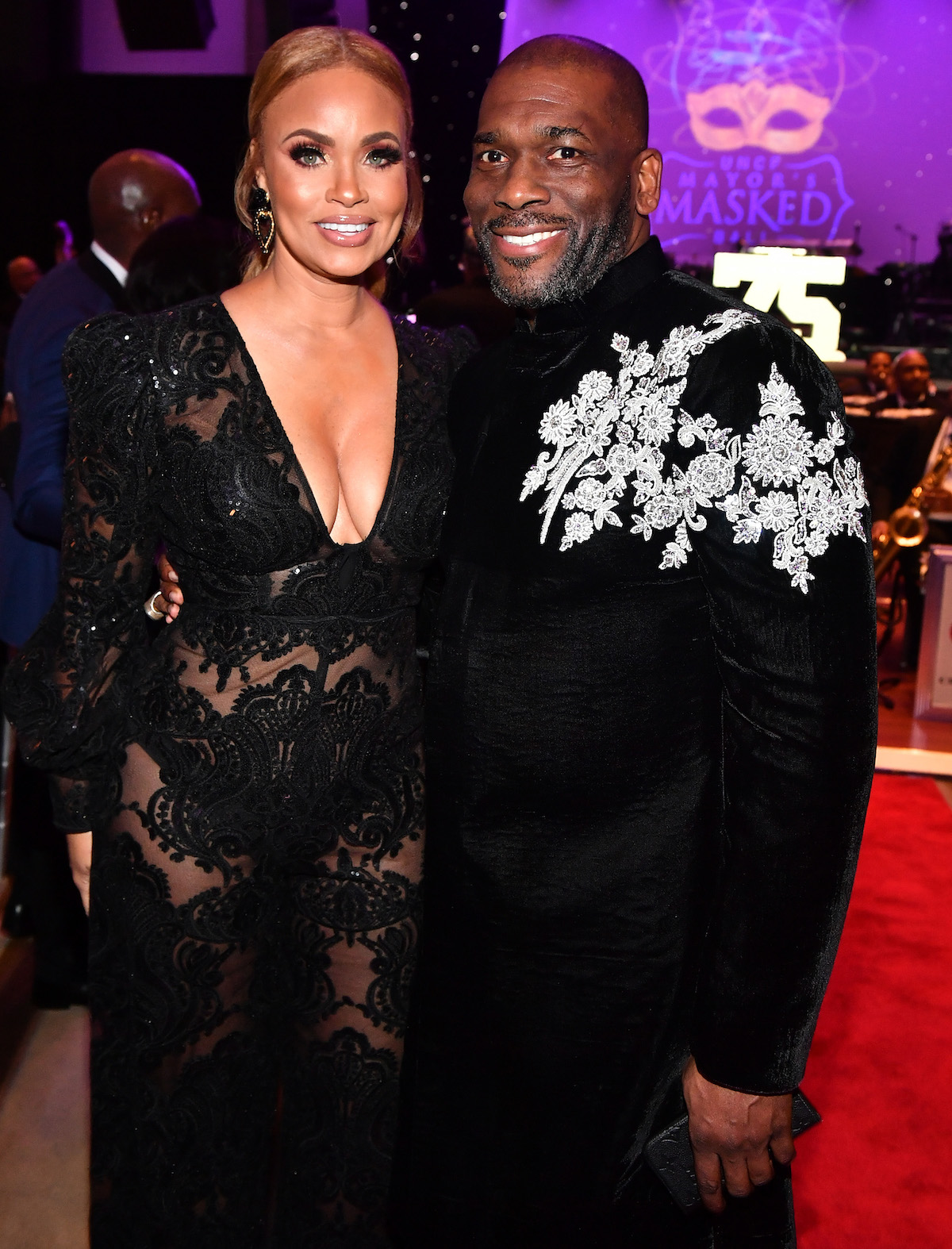 Gizelle Bryant and Jamal Bryant's reconciliation
The Bryants' marriage ended due to Jamal's infidelity. During season 1 of RHOP, Gizelle says Jamal was a serial cheater and admits to him having outside children throughout their marriage. She left the marriage when their three daughters were still toddlers and cites their daughters as her motivation to walk away. 
"I felt like it [Jamal's cheating] was a lifestyle, as opposed to you made a mistake one night," she told The Breakfast Club during a 2017 interview. "So I just didn't want to sign up for that," she said. "At the time, I had two 1-year-olds and a 2-year-old. Three girls. They're beautiful. And I said, 'I'm not doing this. I'm not gonna be disrespected.' So yes, I packed up and left."
By the season 4 reunion, Gizelle confirmed rumors that she and Jamal began dating again. She maintains that they remained close friends and co-parents throughout their 12-year divorce and says things progressed romantically in the most natural way. 
Gizelle Bryant's father does not support her relationship with Jamal Bryant
Gizelle says the second time around with Jamal is going smoothly, but her father isn't convinced things will stay great. During the Sept. 27 episode of RHOP, Gizelle preps for the re-opening of her and Jamal's daughter's Atlanta restaurant. She's nervous to meet with her father, who also resides in Atlanta, to bring him up to speed on her rekindled romance with Jamal.
According to Gizelle, her father's dislike of Jamal dates back to the couple's initial engagement. Gizelle reveals in her confessional that Jamal cheated. When her parents discovered his infidelity, her father was adamant that he not take Jamal back. Gizelle moved forward with marrying Jamal and her father was so upset about her decision that he did not attend the wedding.
During a sit-down dinner with Gizelle, her father tells her that as long as he's happy, he's supportive of her choices. He reiterates his sentiments at the restaurant opening while Jamal is present. But, producers catch his true feelings when he believes there are no cameras around.
"This is not a good move for her," he's overheard saying. "You know this guy's got 6, 7 baby mommas. You know? Do you want to deal with that again? No! As a father you think twice about that kinda stuff."
Others close to Gizelle Bryant are skeptical of her relationship with Jamal Bryant
Gizelle's co-stars, close friends, and even her and Jamal's daughters are hesitant to accept her relationship with Jamal.
Her daughters say they are fearful that Jamal will commit similar actions as he has in the past. Gizelle's co-stars are also requesting that she proceed with caution and question why she's giving Jamal a second chance.
Throughout the season, Gizelle struggles with trying to balance her and Jamal's new love, parenting, and outside perceptions of their relationship. RHOP airs Sunday nights at 9 pm EST on Bravo.