'RHOP': How Old Is Newcomer Mia Thornton?
The Real Housewives of Potomac welcomed Mia Thornton as a full–time cast member for season 6, following the departure of Monique Samuels. Introduced by Karen Huger, the newcomer has already had a couple of run-ins with some of the other ladies but otherwise seems to fit in with the rest of the cast. It's currently unclear if she'll return for the next season, but it's expected. How old is Thornton?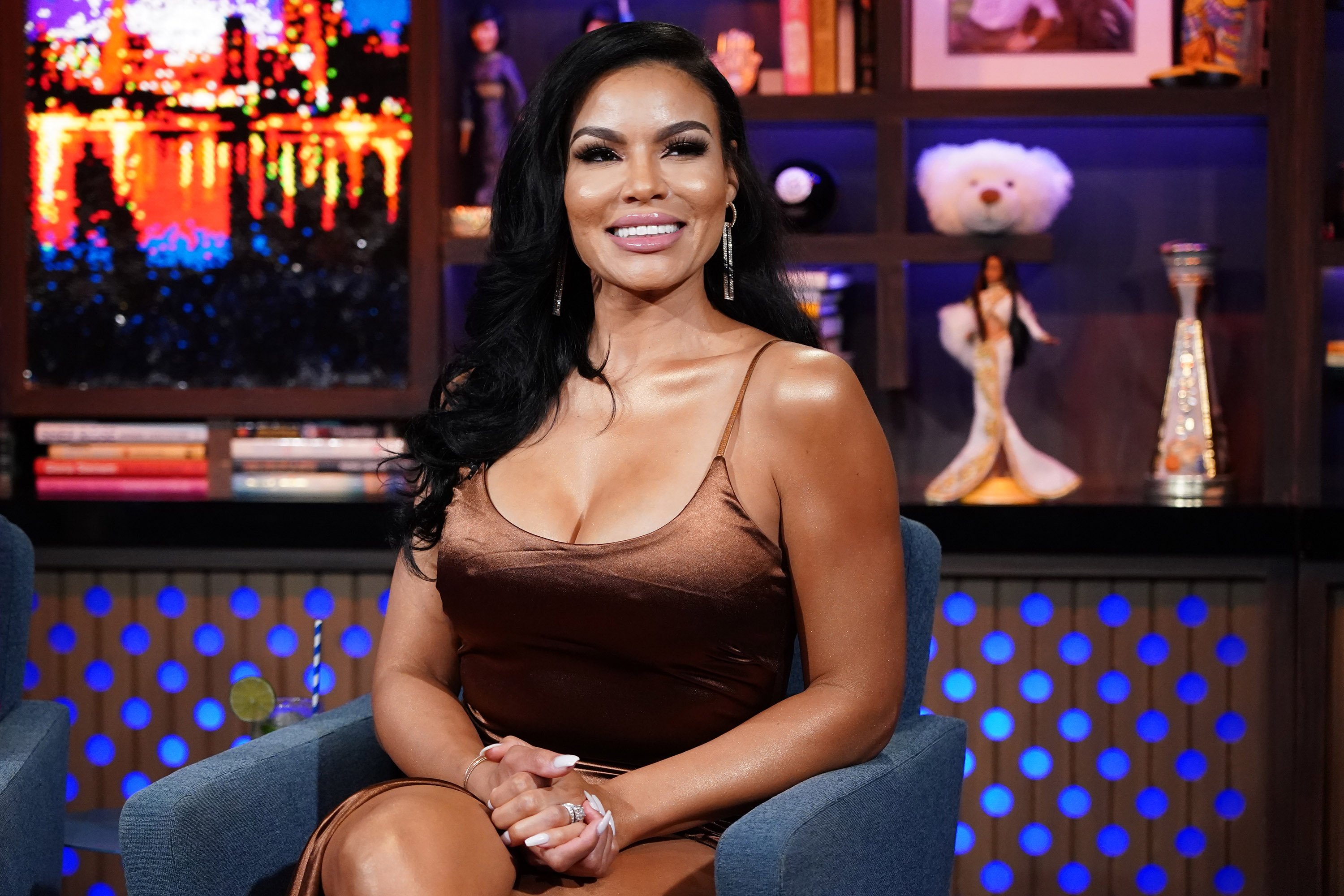 How old is Mia Thornton and her husband, Gordon?
Reportedly born Nov. 25, 1984, franchise owner Mia Thornton recently turned 37-years-old. According to several reports, her husband, businessman Gordon was born on Mar. 18, 1954, making him 67-years-old.
Therefore, the two have a 30-year age gap between them. After getting a degree in Neuromuscular Massage Therapy, Mia worked her way up from being a Clinic Director to owning Massage Envy Spas to developing Joint Chiropractic Doctor Offices in several states, including New York Maryland, and North Carolina.
Also a franchise owner, her husband, Gordon, served on the board and sponsored families for the Ronald McDonald House in Charlotte, North Carolina.
They also support other organizations, including A Better World and A Child's Place.
She joined 'The Real Housewives of Potomac' in season 6
Introduced to the other ladies by OG Karen Huger, the newest housewife didn't seem to hit it off with Wendy Osefo or Candiace Dillard.
For example, Osefo called out Thornton about the plastic surgery she had when the newest housewife wondered if the political commentator had more work done on her body than initially disclosed. Thornton had a long-standing feud with Dillard after referring to the singer's music video shoot as "low budget."
The reality star then shot back with a "yo mama" joke, hurting Thornton's feelings, whose mother dealt with drug abuse. The tension between the ladies came to a head during the couple's trip when the ladies threw lettuce at each other.
Although Thornton threatened to leave, the newest housewife ultimately stayed, and she and Dillard seemingly didn't have any more issues. She also got off to a rocky start with Gizelle Bryant, but overall the newcomer seems to fit in with the cast.
Castmates began questioning her relationship following the couple's trip
At the beginning of the Chesapeake Bay vacation, the Thorntons took shots with the Bassetts and the Osefos. The usually reserved Gordon quickly began letting loose as he jokingly flirted with the other ladies and discussed their "open" situation.
He also made several suggestive comments that shocked Wendy and Candiace and flicked his tongue out at Huger. Following the Oct. 10 episode, Wendy said she thought Mia asked about the rumors involving her husband as a deflection and believes the newcomer is "insecure" in her marriage.
Additionally, Dillard noted she thought the newest cast member "pretends" to enjoy welcoming other women into their bedroom. However, Mia claimed her husband's flirtatious behavior didn't bother her because he has a "confident wife."
The franchise owner also noted she doesn't mind as long as it's respectful as she wants Gordon to enjoy himself. The Real Housewives of Potomac airs on Bravo.