'RHOP': How Robyn Dixon Feels About Being Called Gizelle Bryant's 'Puppet' and Why She Feels She Deserves Spot on the Show
Robyn Dixon is firing back at anyone who calls her Gizelle Bryant's puppet. The Real Housewives of Potomac star says she's both an independent thinker and a loyal friend. She also recently revealed why she thinks fans resonate with her storyline.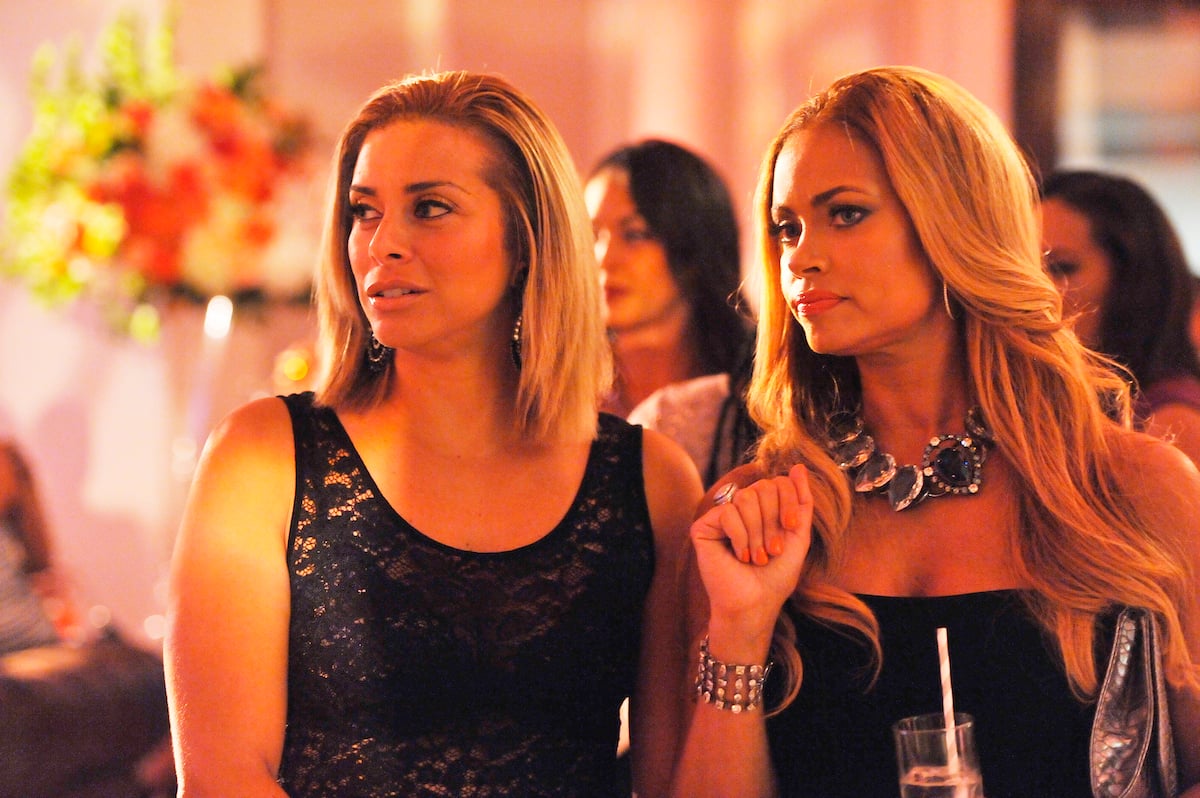 Robyn Dixon disagrees with being called Gizelle Bryant's puppet
Dixon defending herself against critics of her loyalty to Bryant is nothing new. Since season 1, viewers and some co-stars have said Dixon behaves differently with Bryant, including former RHOP star Monique Samuels and Karen Huger.
Even Dixon's new friend and co-star Askale Davis agrees, saying Dixon has "blind loyalty" to Bryant and called her out over not defending Osefo against Bryant's claims of Osefo being overly sexual.
But Dixon says it's not true. She tells The Jasmine Brand in a recent interview, "It's so funny when people criticize, you know, when I stick up for Gizelle or vice versa. I'm so curious, I'm like 'what kind of friendships do you all have?' Like isn't that what you're supposed to do for your friends?"
She points out several instances where she went against Bryant for shady behavior, including Bryant putting former her former co-star Charisse Jackson Jordan's alleged affair on blast – as well as Bryant getting into an argument with Samuels at Dixon's open house.
"And vice versa, if she does something that I don't agree with I'll tell her so," she insists. "I don't even know what that means, like how am I her puppet just by defending her or if someone else is coming at her wrong why can't I point that out to that person like 'now you're actually – you're coming a little sideways. People conveniently forget the times when they have seen me call her out on stuff."
The 'RHOP' star says fans can relate to her because she doesn't hide her struggles
While fans of the show may not always agree with Dixon and Bryant's friendship tactics, others have praised Dixon for showing her real life, even the bad side.
When viewers first met Dixon, she was struggling financially, in a stagnant place in her relationship with her longtime love Juan, and unsure about her future. She admits she doesn't even understand why producers found her interesting for the cast.
"When I joined the show I told them – I said look, 'I'm not living that life. We're, you know, we're struggling financially,'" she says. "I was – yeah I was definitely divorced at the time. I told them everything and I said I don't know why y'all talking to me or why you want, you know, want me on the show because I'm not living that life."
Related: 'RHOP': Report Alleges Producers Don't Believe Juan and Robyn Dixon's Love Story and are Demanding She Show More
Flash forward to season 6, the Dixon's are re-engaged, just moved into their dream home, and are thriving in business. For the reality star, it's all up from here.
"It's been such a blessing to be myself and to share my story because I hear from so many people that thank me for representing for, you know, people who are going through stuff and for not pretending like everything is perfect," she adds.
RHOP airs every Sunday on Bravo at 8 pm EST.