'RHOP:' Jamal Bryant's Alleged Ex Speaks Out About Their 10-Year Relationship, Says Bryant Is Faking Relationship With Gizelle and Has Multiple Babies With Other Women
Jamal Bryant's alleged ex is sharing her truth following the Monique Samuels' binder blindside at the 'RHOP' reunion. Bryant denies the Samuels and the woman's claims.
The mystery surrounding the validity of Jamal and Gizelle Bryant's relationship remains. Gazelle's season 5 storyline of RHOP chronicles her attempting to rebuild with Jamal amid allegations that they are faking their romance for the show. Things became even murkier when Monique Samuels showed alleged text messages between Jamal and his real girlfriend.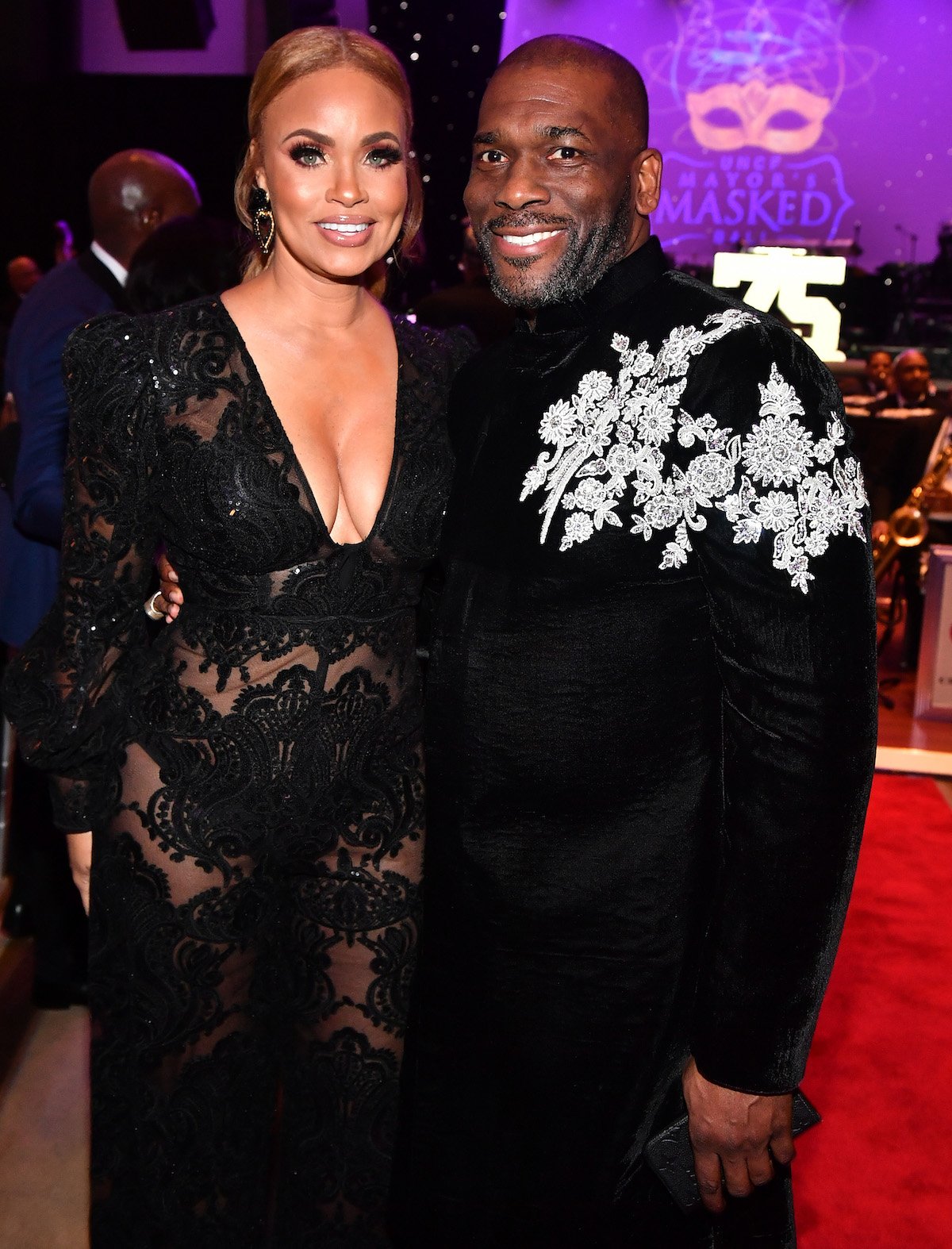 Jamal later refuted Samuels' receipts, denying he had any involvement with the woman. His alleged ex, Tunya Griffin, is now telling her side and is calling Jamal's bluff.
Jamal Bryant denies Monique Samuels' claim that he's dating another woman while rekindling his relationship with Gizelle Bryant
During part one of the season 5 reunion, Samuels confronted Gizelle over the rumors that she and Jamal's relationship was a mere storyline for the show. Gizelle denied such rumors before Samuels presented a binder full of alleged screenshots from Jamal's real girlfriend.
Per Samuels, Jamal and the woman communicated throughout the season. The screenshots revealed that the two stayed together while Jamal traveled for his pastoral conferences. Gizelle confirmed that the number on the screenshots belonged to Jamal.
Related: 'RHOP': Jamal Bryant Says He Will 'Never' Appear on the Show Again: 'It Has Been a Gross Misrepresentation'
In a response to Samuels' claims, Jamal took to Facebook live to deny that his relationships overlapped. He claims that the woman applied for a job at his church and became disgruntled when he found her to be unqualified. He also alleges that she never visited his home. 
Furthermore, he claims the woman asked him to be part of her dissertation research and he declined upon reading. He says the dissertation "lacked depth" and had spelling and grammatical errors.
Tunya Griffin says she and Jamal Bryant dated for 10 years, confirms Jamal has other children, and says his relationship with Gizelle is strictly for reality televsion 
Griffin participated in an exclusive on-camera interview with All About The Tea to share her side of the story. Per Griffin, she and Jamal met when she attended his church in Baltimore.
She says she brought his book and shared on social media that she enjoyed the read. Jamal allegedly then slid into her DM's and their relationship began from there.
Also a pastor, she says the two often traveled together at different conferences and pastor trainings. She provided photos of Jamal in her bed in different cities. To dispute his claims that she'd never been to his home, she also shared photos of the interior of what she says is Jamal's home in Baltimore.
Related: 'RHOP' Vs 'RHOA': Gizelle Bryant Insists Phaedra Parks and Her Man, Jamal Bryant, Never Dated
Griffin found Jamal's allegation that she applied for a job and was denied as absurd. She denies applying for a job. Griffin detests the idea of being unqualified, considering she's a professor and is a current doctoral candidate. 
As far as the dissertation is concerned, Griffin says Jamal never laid eyes on her dissertation. She doubles down on the assumption that his relationship with Gizelle is concocted for the show and shares more screenshots of their alleged texts in which Jamal says such.
During the reunion, Karen Huger asked Gizelle about Jamal's other children. Two of the children are reported to have been born in recent years. Griffin acknowledges that Jamal has a four-year-old son that was proven via a DNA test and believes another toddler is also his.
Jamal nor Gizelle have commented on Griffin's recent interview. Part three of the RHOP airs Sunday, Dec. 27 at 9  pm EST on Bravo.