'RHOP': Karen Huger Calls Out Robyn Dixon, Gizelle Bryant for 'Gleeful' Eyes as Physical Fight Erupts
Karen Huger from 'RHOP' never holds back and she calls it out as she see's it. The victims of her shade are he co-stars Robyn Dixon and Gizelle Bryant.
Karen Huger is the Grande Dame of The Real Housewives of Potomac. The reality TV personality is a straight shooter and her co-stars always know where she stands. Huger has had a particularly rocky relationship with Gizelle Bryant and due to their proximity, Robyn Dixon as well. After Huger shared a clip of the Bravo series, she noticed something and promptly called it out.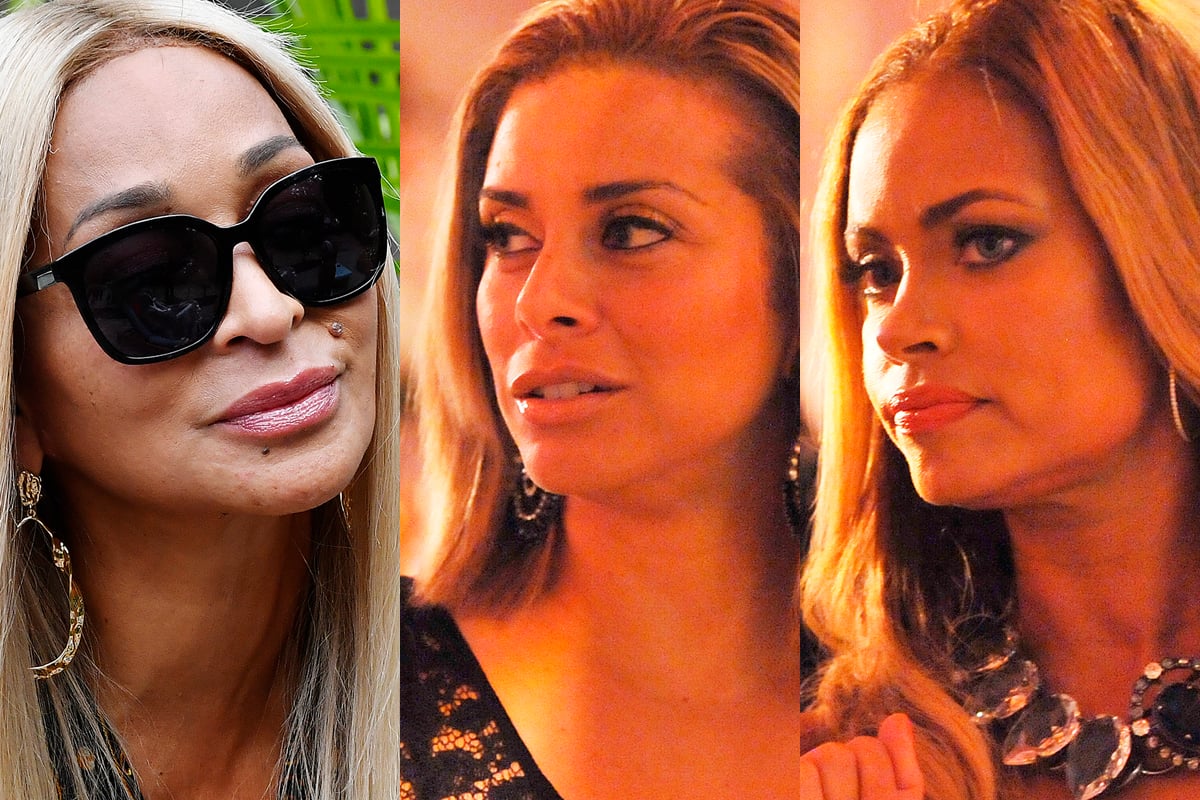 What did Karen Huger see?
Huger is not the Grande Dame just because, she wears that title with honor and class. Fans love the shade that Huger throws and her digs at Bryant and Dixon. One scene that viewers have been waiting for in season 5 is the feud that erupts between Monique Samuels and Candiace Dillard.
Sharing a preview of the scene, Huger noticed how "gleeful" Bryant and Dixon were looking as the two ladies got physical. Never one to shy away from drama, the Grande Dame exposed both of her co-stars on Instagram.
"My heart sank at this but I spy some 'gleeful' green eyes," Huger noted calling out "the anointed one and her wingman."
Dixon saw the shady comment and proceeded to call out her fellow housewife for focusing on them.
"Really Karen?!? You watch your friends getting into it and all you can do is worry about us. That's wack as hell," Dixon replied.
"Not worried, just stating a fact," Huger fired back in a now-deleted comment thread.
What does Karen Huger thing about the fight?
Samuels and Dillard had been friends at one point but in RHOP Season 5 could no longer be cordial anymore. After Dillard and Samuels exchanged words, the latter lost control of the situation and got physical with Dillard.
"That altercation was a powerful moment, it had repercussions on all of the ladies," Huger told E! Online. "But what I believe about us and I think the viewers will agree is that we're able to work through it because we have authentic friendships and relationships that are strong enough, I believe, to carry us through."
Huger was present for the fight but in this feud she is taking no sides. The Grand Dame has excused herself from the storyline and has taken a different approach to the situation.
"Well I'm the matriarch of RHOP, I don't have to take sides, I have to be fair," Huger added. "I have to be objective and I have to be truthful. And oftentimes telling your friends the truth about their behavior is not easy and it's challenging. Again, I'll say stay tuned. Two wrongs don't make a right and I stand by that."
Gizelle Bryant weighs in on feud
As four seasons of RHOP have aired on Bravo, things never got physical with the ladies. Bryant was shocked that it happened as it was something she would never have thought it would happen on the show.
"So, the kind of the beauty of what happened — if there's something beautiful about it — is it allowed us to have deep conversations and true conversations about how we feel we're portraying ourselves to the world and what we're OK with and what we're not OK with," Bryant told Entertainment Tonight.
The Real Housewives of Potomac airs Sunday nights at 9 p.m. ET on Bravo.