'RHOP': Karen Huger Clarifies Why She Invited Monique Samuels To Wig Party Without Other Ladies Knowing
At the end of The Real Housewives of Potomac season 5 episode 18, the ladies attended Karen Huger's party for her new wig line. After finding out she had Monique Samuels drop by beforehand and asked Candiace Dillard to do the same, the Housewives felt Huger tried to set the former friends up. In an After Show, Huger clarifies why she invited Samuels behind everyone's backs.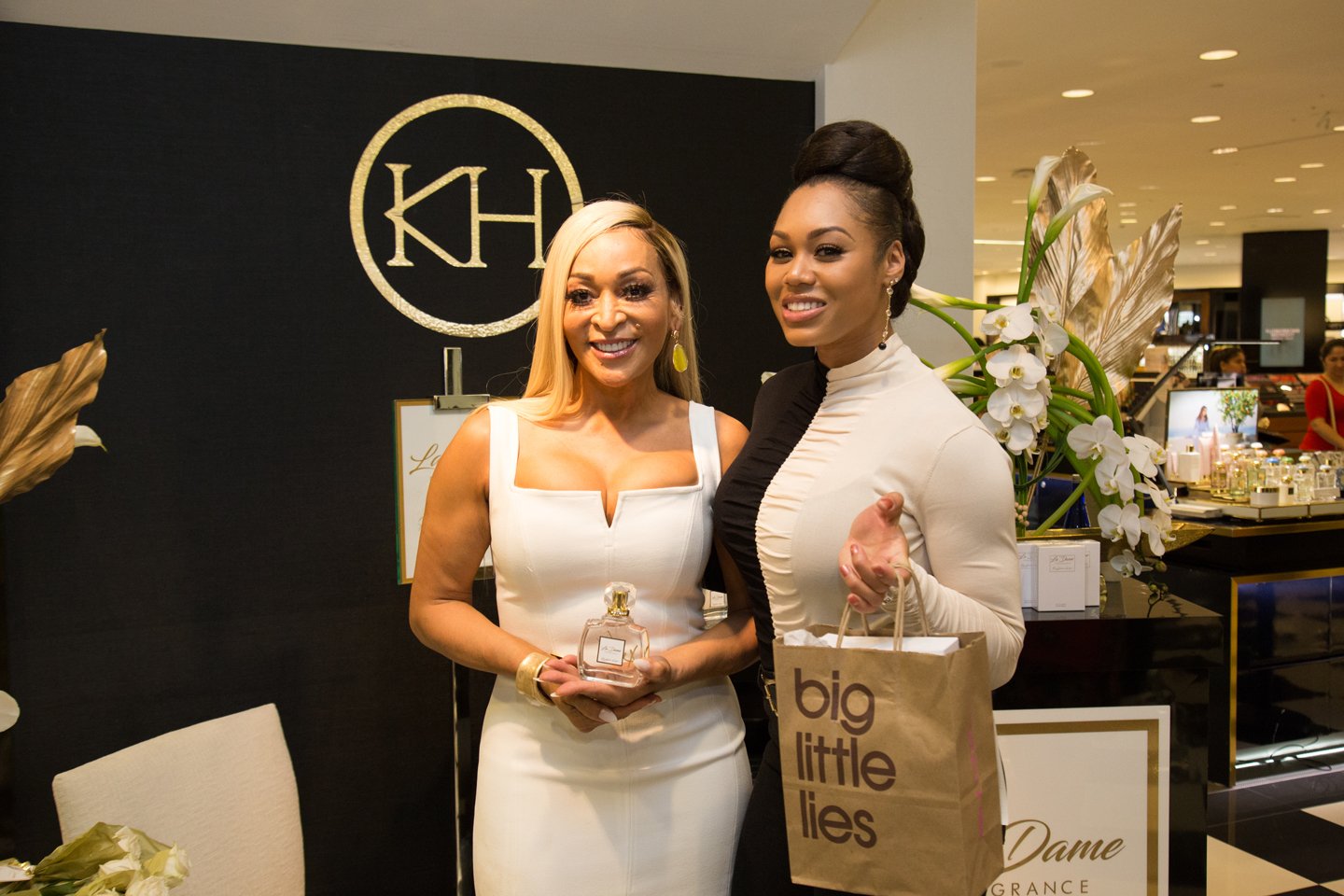 Karen Huger invited Monique Samuels to wig party without others knowing
During the last day of their vacation in Portugal, Karen Huger invited the ladies to a party for the second installation of her business, a wig line. After Huger claimed she didn't invite Monique Samuels, the women agreed to come.
Ashley Darby met up with Samuels after getting back into town and told her about the party. Samuels claimed Huger already invited her but stated she turned it down because she wanted to avoid Candiace Dillard as the two had pending assault charges against each other.
Instead, Huger had the podcast host drop by the party earlier before the other ladies arrived. Even though Samuels didn't cross paths with the women, Darby told them about her brief appearance, upsetting them.
Therefore, they attempted to confront Huger about it, but she quickly fled the scene.
'Real Housewives of Potomac' ladies thought Huger tried to set up Dillard and Samuels
After Huger's exit, the ladies gathered outside to discuss the situation and Dillard revealed the Grand Dame asked her to come by earlier. The women didn't like the move and felt Huger intended to set Dillard and Samuels up by having them cross paths at the party. Dillard admitted the situation hurt her because she "looked up" to Huger.
During the After Show, Robyn Dixon explained she didn't understand why Huger asked Dillard and Samuels to come to the party early and considered it a "low" move.
Darby explained she felt "bothered" by Huger changing her mind and inviting Samuels because the new mother feels she's been "upfront" about supporting the podcast host. However, she thinks Huger claims she's taken a neutral stance but does things that don't add up.
Gizelle Bryant, who didn't attend the party, also weighed in on the situation and claimed she thought Dillard might have had a "mental breakdown" if she ran into Samuels that night.
Huger explains why she invited Samuels behind the ladies' back
The Grand Dame set the record straight during the After Show and insisted she never said Samuels wouldn't come at all but only stated the podcast host wouldn't attend with the other women.
While Huger admitted she could've clued Darby in on her plan, she wanted to keep it to herself as she believes that's the only way she can "successfully pull something off with this group of women."
The business owner continued and explained she invited Samuels to her "pre-opening party" because she wished to share it with the podcast host but respected the other ladies' wishes who didn't want Samuels there.
When it came to leaving her party early, Huger noted she walked out because she felt the other ladies were ganging up on her. However, the business owner claimed she missed her dinner reservations due to the argument, so she settled for a KFC fried chicken box. The Real Housewives of Potomac airs Sundays at 9/8c on Bravo.