'RHOP': Michael Darby Addresses Recent Claims That He's Cheating on Ashley Again
Cheating rumors are nothing new to The Real Housewives of Potomac couple Michael and Ashley Darby. He previously admitted to behaving inappropriately, blaming Ashley's postpartum depression on his reason for nearly stepping out on her.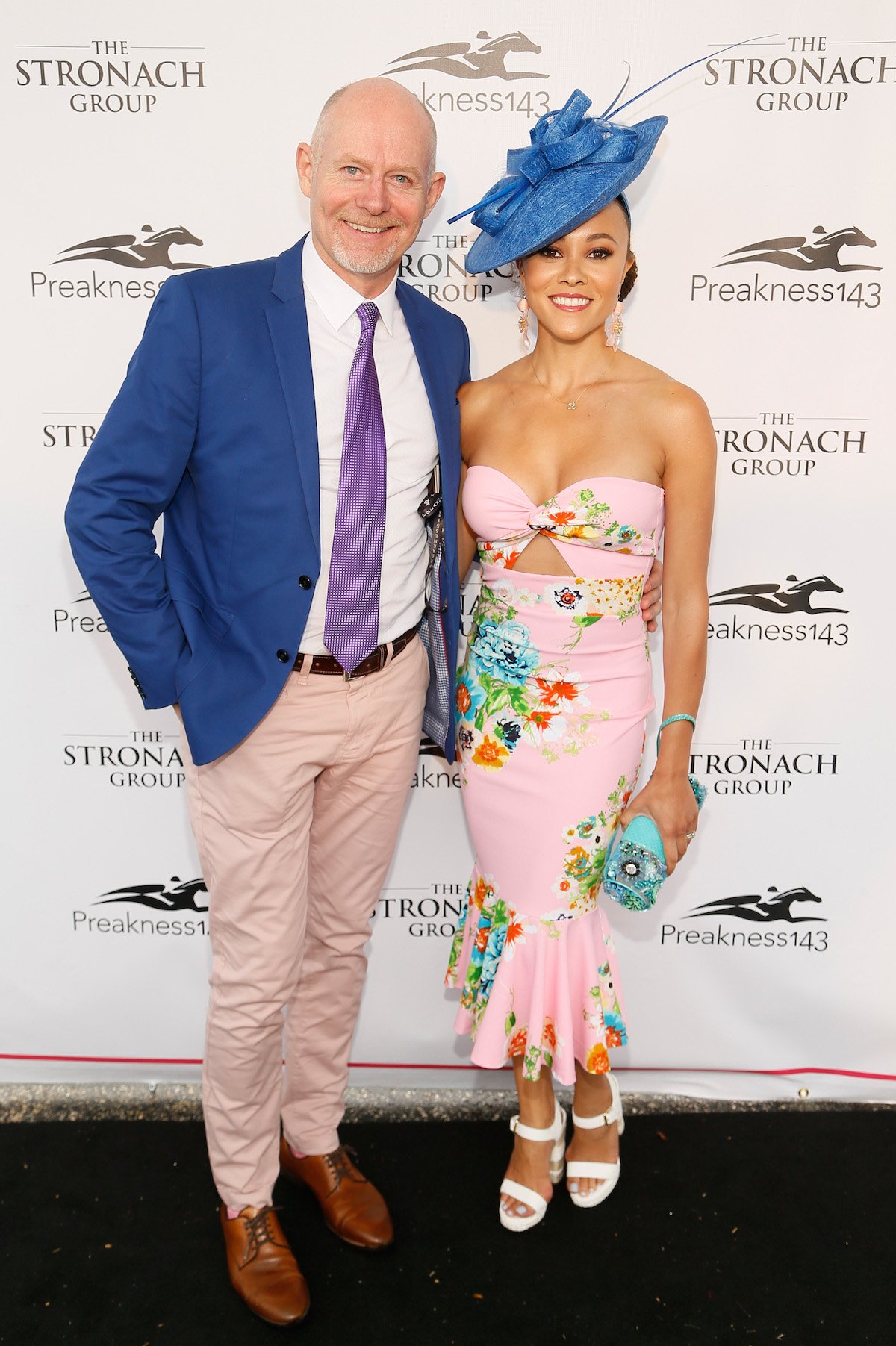 Recently, more infidelity allegations were brought against Michael and he's addressing them once again. Michael insists Ahsley is the only woman for him. Ashley promises that the two are in an amazing place in their marriage.
Michael Darby denies cheating rumors after photo surfaces of him with another woman
Ashley and Michael recently appeared on Watch What Happens Live with Andy Cohen and addressed issues in their marriage that have played out throughout the course of the show. Michael was given a chance to give his side of the story regarding a recent picture of him and a mystery woman out at a nightclub.
"Sometimes we go out together; sometimes we go on our own, and so I went out and had a good time," Michael explained. "Of course there's fans all over the place and they came up and said hello. But you know, I'm always going to have pictures taken of me in places — I really don't care anymore. I have a good time, and I love this woman dearly. And we're together forever."
RELATED: 'RHOP': Why Ashley Darby Says Her Husband Michael Is Having a Vasectomy Following the Birth of Their Second Child
Ashley concurs, telling Cohen, "We are doing things differently this time postpartum, and we're having more fun this time than we did last time. So I think I'm keeping him happy at home."
Michael was previously accused of cheating, which he denied. A former RHOP cameraman also accused him of sexual assault after Michael allegedly groped him. The charges were later dropped. 
The 'RHOP' husband previously said he had inappropriate contact with another woman due to his wife's postpartum
Ashley welcomed the couple's first child in 2019. While basking in motherhood bliss, Ashley admits that she began lacking giving Michael similar attention.
"I would be lying to you if I said everything was perfect," Ashley told BOSSIP in a 2020 interview during Season 5. "My relationship definitely took a hit when we had a baby. The common thread that we had between us seemed a little bit frayed, and it did cause problems between us."
Rumors of Michael cheating were central during season 5. During one episode, Ashley revealed that the two had an open marriage of sorts, but since becoming a mother, they opted to remain monogamous.
RELATED: Who Is 'Real Housewives of Potomac' Star Ashley Darby's Husband Michael Darby?
Their agreement was jeopardized when photos and videos of Michael in a compromising position with another woman surfaced. Candiace Dillard shared the information with Ashley, who then confronted Michael.
During a sit-down dinner with his wife, Michael admitted that he spent the night with a woman after meeting her in a strip club. He says they went to a casino, she invited her to his hotel room and he passed out drunk – implying nothing sexual occurred. 
Michael's excuse for his actions is that he was "craving intimacy" from Ashley at the time, blaming her lack of affection to her becoming a new mother.
RHOP airs every Sunday on Bravo.