'RHOP': Michael Darby is Reportedly Not Filming Season 7 Amid Separation From Ashley Darby
Michael and Ashley Darby's marriage has always been a subject of contention on 'RHOP.' After 8 years of marriage, Ashley opted to separate. Michael is reportedly not filming Season 7.
The Real Housewives of Potomac fans are eager to see what led to Ashley Darby deciding to end her marriage to her husband Michael. Everything is set to play out in Season 7, which is currently filming. But according to a source, Michael's appearances this season may be little to none.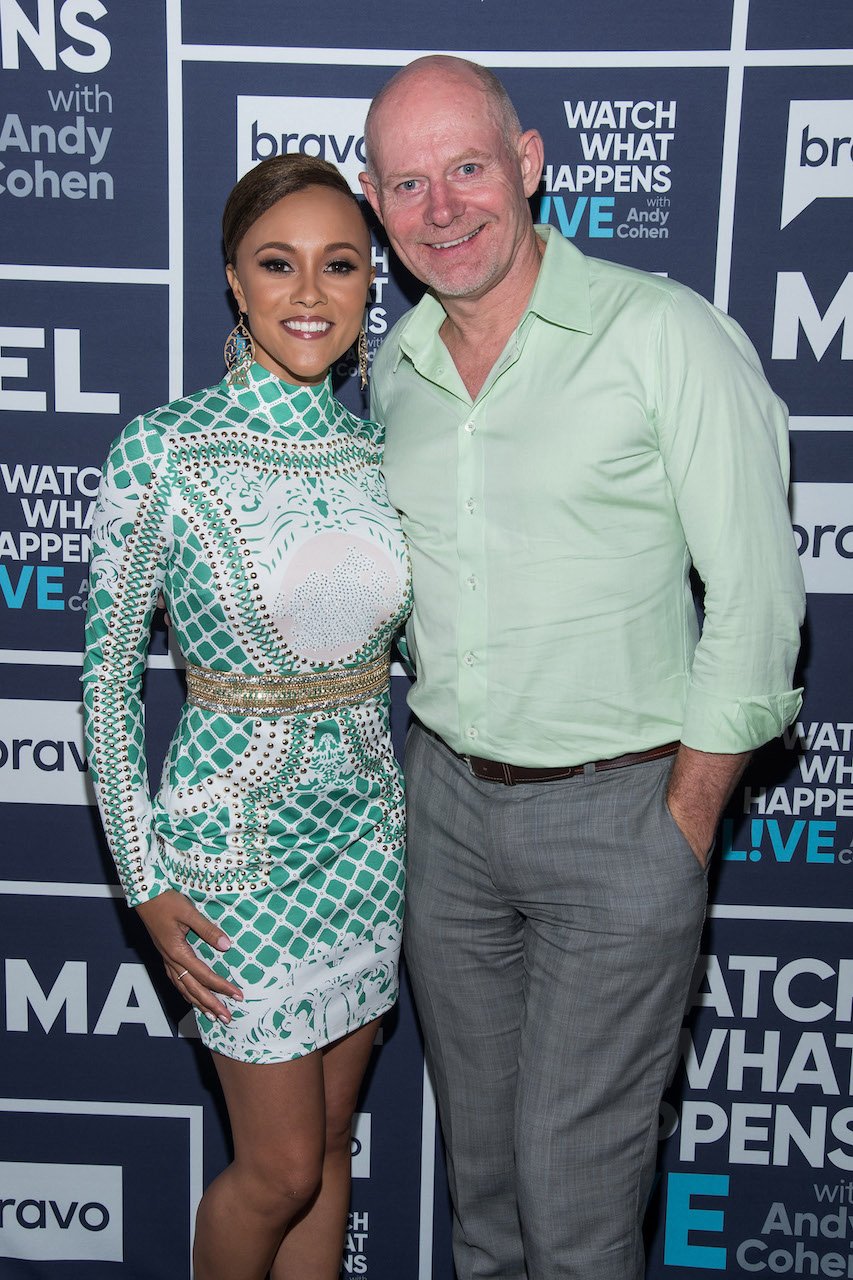 Michael Darby is reportedly not filming season 7
Ashley and Michael's split will play out on Season 7 of the show. But according to Dave Quinn, Michael may not even appear on the show this time around. When speaking on Reality With the King podcast alongside former RHOA producer Carlos King, Quinn spoke about what he heard from production sources regarding the Darbys.
"I think the fans feel like it's a long time coming but there's lots of questions I'm hearing surrounding it. Is this something that she's doing just for the show because he didn't want to film? And that would explain why he didn't want to film," Quinn said. "I have heard that Michael's not filming this season. There were rumors that she tried to buy a house with Michael when they went public with their split, so what's that about?"
Furthermore, Quinn added that there are reports that whatever triggered their split happened very recently. Considering the couple's past, he's curious as to what was the final nail in the coffin for Ashley.
"Everything with Ashley and Michael, since they've been on the show, there's been questions about what's really going on behind the scenes," he noted. "I think Ashley Darby is a phenomenal Housewife and I think she knows how to deliver great television. I would love to see the liberation of Ashley Darby away from somebody that's not making her happy. At the end of the day, all that I care about is her happiness. I do like that there's a cloud and question around it all because it just makes it more interesting to watch."
What led to their separation
Kempire was the first to report that Ashley and Michael were legally separated. It was Ashley who pulled the plug on their eight-year union, which she confirmed in an official statement to Bravo's Daily Dish.
In her statement, Ashley spoke to the couple's long history of issues, addressing their large age gap, cultural differences, and of course Michael's cheating. The last few seasons have dealt with Michael having to explain him stepping out on Ashley. A source told People Magazine that Ashley began to develop a lack of trust for her estranged husband.
"Michael is a real estate developer and owns the building where the family lives. He moved out a while ago. They've been having serious problems for about a year now. There's been a visceral disconnect between them as a couple. For Ashley, the inconsistencies within the relationship and trust issues led to the split," the source alleged.
Ashley has reportedly been thriving since the split. The source added that she "considers herself single and has been asking to be set up on dates," adding, "She's been done and is clearly ready to move on."
Ashley Darby speaks about the separation for the first time publicly
In an interview with Fox 5 DC, Ashley spoke about her and Michael's split for the first time. She also debunked previous reports that she doesn't live with Michael anymore. "Well, I'm great. My kids are pretty young. My son is two, my other son is one so they don't really have an awareness. Michael and I are still living together, we're still under the same roof, so no difference for them," she said at the time.
Regarding the contributing factor to their split, she said it wasn't anything that happened in the past with infidelity or dishonesty on either part. "It is more of a recent thing. My marriage has been through quite a lot," she said. "I've been open about that on the show. We've had issues with infidelity that we've overcome. It's nothing of that nature.I do give more of an insight as to how and why we got to this place (on the show) and it's not for the reasons that a lot of people think."