'RHOP': Michael Darby Says Lack of Intimacy Led To Him Stepping Out on Ashley Darby
Ashley Darby and Michael Darby's picture-perfect marriage is always up for debate among the cast of RHOP. Many of Ashley's co-stars question if the couple have an open relationship due to constant cheating allegations on Michael's end. In the latest episode, Michael admits to an indiscretion and says he spent the night with another woman due to a lack of intimacy in his marriage to Ashley.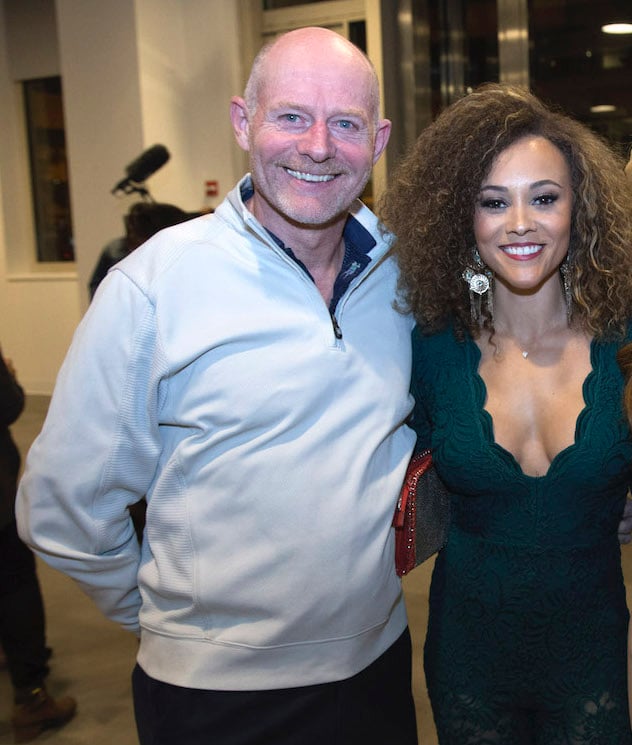 WARNING: This post contains spoilers for RHOP Season 5, Episode 8.
Ashley Darby says prioritizing motherhood over her marriage to Michael Darby causes issues
The Darby's have always been open about their problems. The couple briefly separated for six months, with Ashley moving into another apartment. They reconciled and to prove her commitment to their marriage, she allowed Michael to extend their prenuptial agreement from three years to five years.
Michael's compromise was to work on staring a family, which he says he was previously hesitant to do considering Ashley and her mother's codependent relationship. Their son, Dean Michael Darby, was born in July 2019.
With the bliss from motherhood, Ashley admits she began falling short on her duties as a wife.
"I would be lying to you if I said everything was perfect," Ashley told Bossip in a July 2020 interview. "My relationship definitely took a hit when we had a baby. The common thread that we had between us seemed a little bit frayed, and it did cause problems between us."
Michael Darby admits to spending the night with another woman; cites lack of intimacy in his marriage to Ashley Darby 
Rumors of Michael cheating again take center stage this season of RHOP. During the Sept. 20 episode, Ashley admits that she and Michael have had relationships with other people throughout their marriage, but that they are currently in a monogamous state.
Despite such, several of Ashley's co-stars present Ashley with damaging evidence of Michael in compromising positions with another woman. Candiace Dillard shared a text with Ashley from a friend alleging she ran into Michael at a local hotel and witnessed him flirting with and leaving with another woman.
Days later, blogs reported that Michael spent the evening with the woman at a hotel. A photograph of Michael in his boxers was leaked to the press.
Michael admits to Ashley that he in fact spent the night with the woman in question. According to Michael, he and the woman met at a strip club, hung out at a casino, and after kissing – he agreed to go with her for a night of "fun" at the hotel. He claims he passed out drunk and awoke the next day but insists he did not have a sexual encounter with the woman.
Michael's excuse for his actions is that he was "craving intimacy." at the time of his indiscretion, their son was just three months old.
Whatever the issues were between the Darby's appear to be null and void. The couple recently announced that they are expecting their second child together, due in February 2021.
RHOP airs every Sunday on Bravo at 9 pm EST.