'RHOP:' Monique Samuels Accuses Several Co-Stars of Spreading Rumor Questioning Her Son's Paternity
Monique Samuels is not having the best season on RHOP. In addition to her physical fight with Candiace Dillard, Samuels continues to have issues with her longtime nemesis, Gizelle Bryant, as well as former cast member, Charrisse Jackson Jordan. Now, Dillard is alleging that several of her co-stars have been plotting to spread damaging rumors about her family.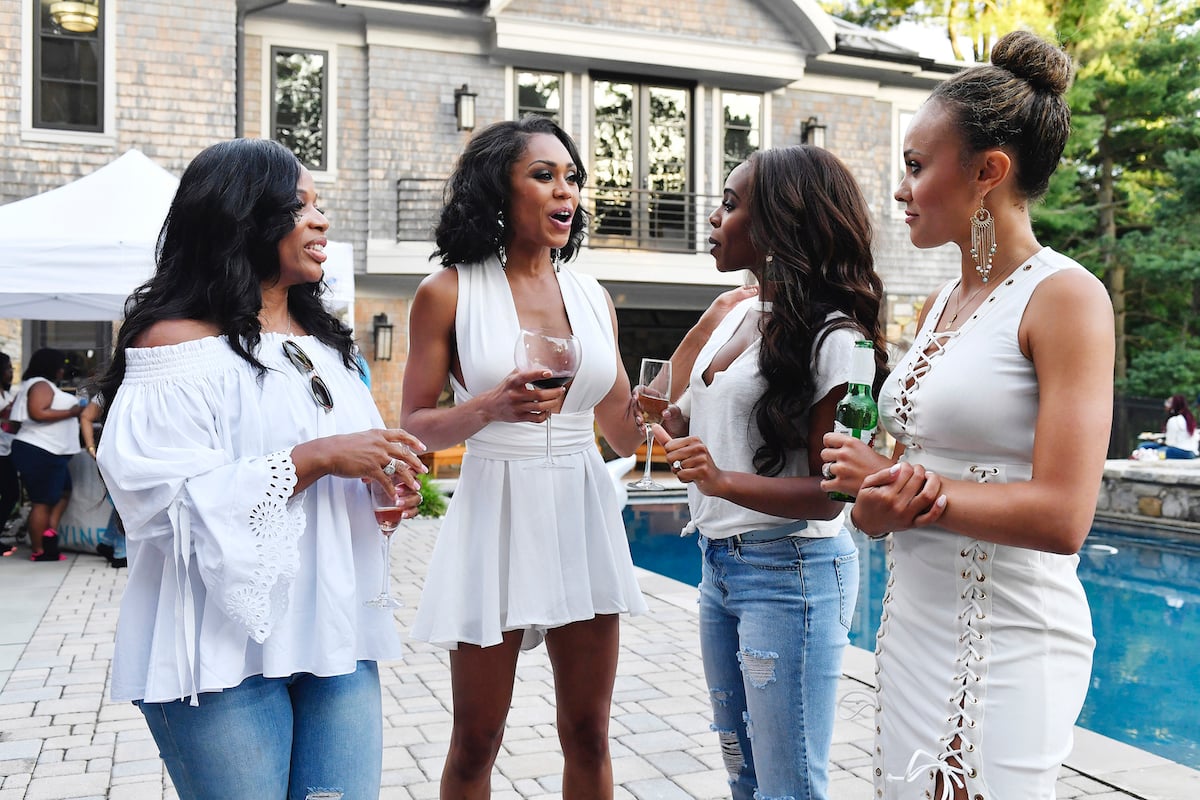 Monique Samuels says Charrisse Jackson Jordan spread rumors about her having an affair
RHOP viewers met Samuels through her friendship with Jackson Jordan. At the time, both women were married to athletes, as Samuels' husband is a former NFL star and Jackson Jordan's then-husband is a former NBA star.
When Samuels moved to Potomac, she credits Jackson Jordan with introducing her to the social and charitable scene.
The two fell out after Jackson Jordan began accusing Samuels of using her connections without her knowledge. During season 3, Samuels put together a toiletry and food drive for victims of Hurrican Harvey in Texas.
She admits to utilizing several of Jackson Jordan's friends for donations but insists the two always worked together for similar causes in the past.
Related: 'RHOP': Charrisse Jordan Shades Monique Samuels Over Missing Bird and Her 'Lies'
Samuels became emotional over Jackson Jordan's revelation that she was feeling used and the two appeared to bury the hatchet. Things grew tenser when the two blamed each other for introducing another potential housewife on the show to spite Bryant.
Now, Samuels claims Jackson Jordan spread rumors about her family. She refused to elaborate on the rumors, but Bryant revealed in a confessional that word on the street is that Samuels had an affair with her trainer. 
Monique Samuels says several of her 'RHOP' co-stars are attempting to continue spreading the rumors that Charrisse Jackson Jordan began
In a lengthy Instagram live video shared by The Jasmine Brand, Samuels expands on her issues with Jackson Jordan and also names Bryant, Robyn Dixon, and Candiace Dillard as co-conspirators.
Samuels alleges the women set out to bring the rumor of her having an affair into a major storyline this season. She also alleges that Bryant is just as guilty as Jackson Jordan and that Bryant tried to get the rest of the cast on board.
More specifically, she says Bryant took things a step further by calling the paternity of Samuels' third child into question.
Related: 'RHOP:' Why Karen Huger Isn't Taking Sides in Monique and Candiace's Feud
"[Karen] said 'Yeah, so Gizelle is planning to go to the reunion and tell people during the reunion that Chase isn't Chris's and that you were cheating on him and that's not his baby.' I'm like are you kidding me?! Like, how disgusting is it number one," she says in the video with her husband sitting beside her.
Samuels says only Ashley Darby and Karen Huger refused to participate in the slander. Samuels insists that Dillard is aware of the rumors prior to Bryant trying to get her to participate in bringing it to the forefront as Dillard and Samuels were friends at one point.
She says her co-stars began plotting on revealing the information following Andy Cohen's baby shower.