'RHOP': Monique Samuels Claims Candiace Dillard Wanted Money Instead of an Apology
Shortly after getting into a physical altercation with Candiace Dillard, former friend Monique Samuels admitted she felt no remorse at the time. However, a meeting with her pastor made her realize where she went wrong, and the mother-of-three wanted to apologize. In episode 12 of The Real Housewives of Potomac season 5, Dillard filed charges against Samuels because she "had no other choice."
After the episode aired, the podcaster took to Twitter to explain she tried to offer an apology before Dillard filed the charges but believes the newlywed wanted money instead.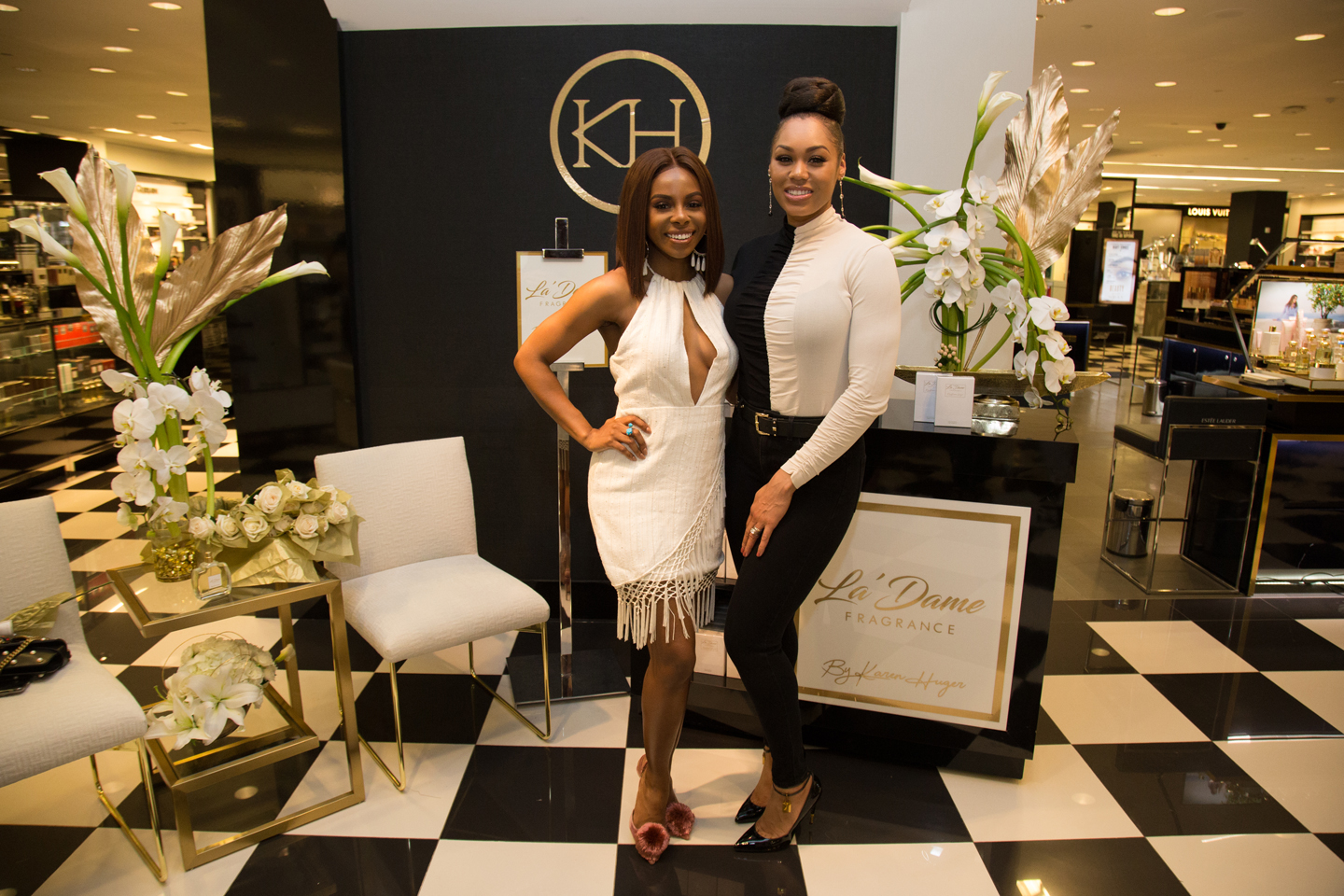 Monique Samuels and Candiace Dillard got into physical fight
When former Miss United States Candiace Dillard joined The Real Housewives of Potomac cast during the third season, she and Monique Samuels quickly became good friends.
However, they fell out the following season when Samuels befriended Dillard's "rival," Ashley Darby. During the season four reunion, both ladies expressed an interest in repairing their relationship and met up for lunch a few weeks later.
RELATED: 'RHOP': Candiace Dillard Admits She's Still 'Not OK' After Physical Altercation
Their friendship quickly deteriorated shortly after that when Dillard invited former housewife Charrisse Jackson Jordan to her anniversary party. Due to the bad blood between her and Jordan, the mother-of-three felt she deserved a heads-up from her friend.
They got into it again during a weekend girls' trip before coming to blows a couple of weeks later at a winery. The ladies began arguing, and Samuels physically attacked her former friend by grabbing her hair and hitting her on the head with her fist several times.
Dillard pressed assault charges against Samuels
After the altercation, Samuels met with the ladies who witnessed the fight and apologized for "putting them in harm's way." However, she admitted she felt no remorse for getting physical.
The Not For Lazy Moms owner later spoke with her pastor and recognized Dillard "didn't deserve" what happened and expressed an interest in apologizing to the newlywed.
RELATED: 'RHOP': Ashley Darby on Taking Monique Samuels' Side in Fight: 'Candiace Dillard Doesn't Know When To Stop'
Dillard claimed the fight tore her up inside and was shocked to find out that her ex-friend didn't feel bad. Therefore, she pressed charges against the mother-of-three. The court found probable cause in the case and summoned Samuels.
When asked if she wants her former friend to go to jail during episode 12, Dillard admitted she wanted the incident prosecuted "to the fullest extent." 
Samuels claims Dillard wanted money, not an apology
After the episode aired, Samuels took to Twitter to tell her side of the story. She shared an email from Dillard's lawyer, James Walker Jr., that asked her and her attorney to reach out to them. Walker Jr. noted if they didn't receive a call from Samuels or her party, then he and Dillard would "proceed with civil action in court as well as file a complaint."
In the caption, the mother-of-three insisted she and her lawyer asked for a sit-down "mediation" in which Samuels wanted to apologize but claims Dillard and Walker Jr. "refused." Therefore, she claimed the former Miss United States wanted money from the situation, not an apology.
RELATED: 'RHOP': Monique Samuels Covers Gizelle Bryant and Candiace Dillard's Face in Reposted Cast Picture
Samuels continued in a follow-up tweet and explained her lawyer refused to pay anything because they classified the fight as a "mutually consented altercation" instead of an assault. In response, the mother-of-three claims Walker Jr. threatened to sue her for "millions" and then filed the complaint.
The fight happened a year ago, and the podcaster recently noted she has still not apologized for her actions, although she has recognized her faults in the situation. The Real Housewives of Potomac airs Sundays at 9/8c on Bravo.
Follow Tamara Grant on Twitter.