'RHOP': Monique Samuels Reveals Why She Doesn't See Herself Reconciling With Candiace Dillard
The Real Housewives of Potomac stars Monique Samuels and Candiace Dillard were good friends until they got into a physical altercation that resulted in second-degree assault charges against both ladies. Although the ladies had fallen out before and tried to fix their relationship, Samuels doesn't think they'll be able to come back from this one.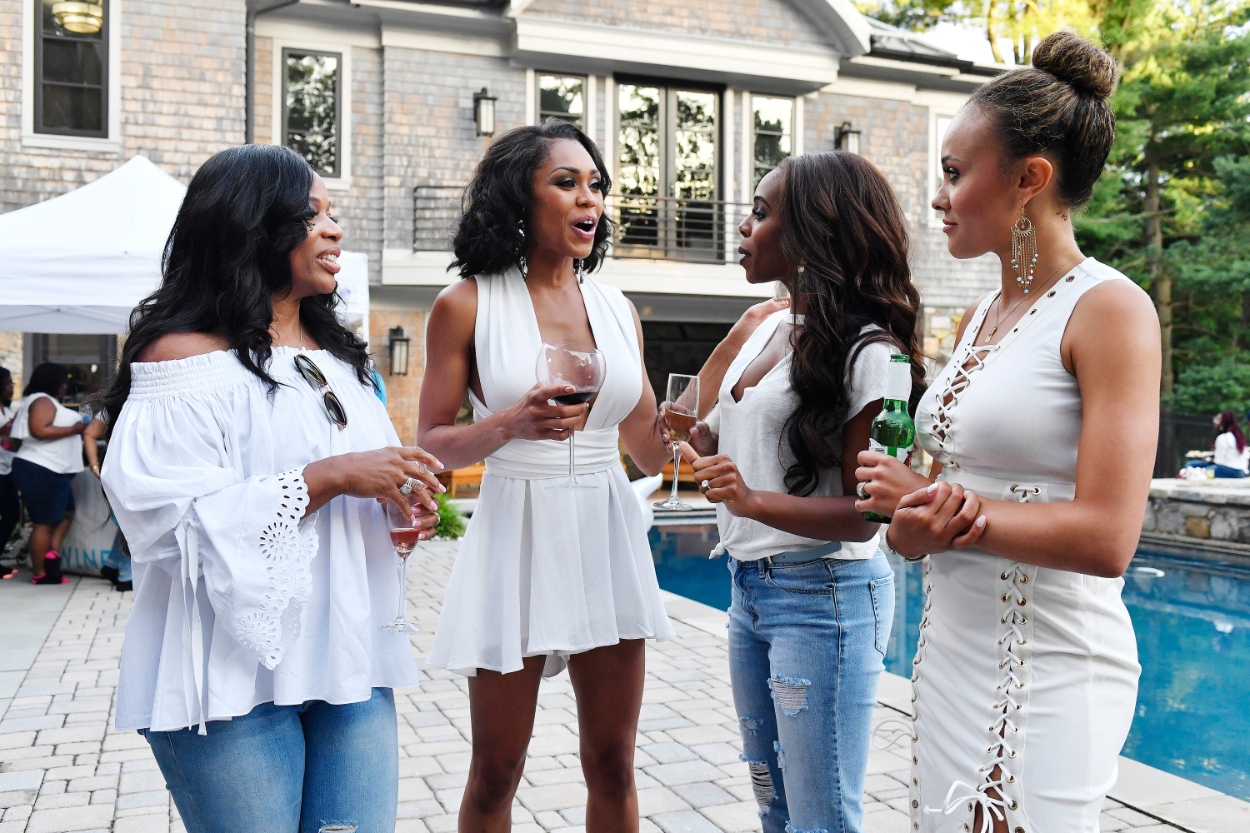 Monique Samuels and Candiace Dillard had a close friendship
Former Miss United States Candiace Dillard joined The Real Housewives of Potomac in season 3. She and Monique Samuels quickly became close friends and often hung out together, so much so that their husbands also forged a good friendship.
However, the ladies fell out during the fourth season when Samuels befriended Ashley Darby, a housewife who butt heads with Dillard. They expressed interest in repairing their relationship at the reunion, but it didn't last long as the ladies had another falling out shortly later.
According to Samuels, ex-housewife Charrisse Jackson Jordan facilitated rumors that the podcast host was pregnant by her trainer, not her husband. Therefore, she felt betrayed when Dillard invited Jordan to her anniversary party without giving Samuels a heads-up.
They were never able to get on the same page again and eventually came to blows a few weeks later.
Dillard and Samuels pressed charges against each other
The ladies got into a heated exchange at a winery, and Dillard put her hands in Samuels' face, "triggering" the podcast host. Samuels grabbed her former friend by her hair and hit her several times on the back of the head while Dillard swung a glass to protect herself.
Samuels claimed she "blacked out" during the fight and realized her wrongdoings after speaking to her pastor. However, the mother-of-three didn't apologize, making Dillard feel that Samuels had no remorse for the altercation.
Therefore, she filed a complaint against her former friend, resulting in a second-degree assault charge. Believing she and Dillard were at fault for the fight and afraid she might go to jail without the judge hearing her side of the story, Samuels filed a counter-complaint, slapping the former Miss United States with a second-degree charge as well.
Dillard felt like Samuels didn't "have a case" and didn't understand why her former friend would counter sue because she thought the podcast host was at fault.
Why Samuels likely won't reconcile with Dillard
During an after-show following episode 14, Dillard admitted she felt "shocked," "hurt," and "angry" when she found out about the suit. The 33-year-old also questioned how she and Samuels got to the point where they are pressing charges against each other.
Samuels explained that she walked away from the altercation with a lip injury, resulting in a $900 dentist trip. However, she never wanted to take Dillard to court or make the former Miss United States pay for damages. Instead, the mother-of-three insisted she preferred to figure out their problems and "keep it moving."
Because Dillard pursued the matter legally, Samuels admitted she thinks "there will never be a reconciliation" as she feels the 33-year-old had intentions of putting her in prison.
Additionally, the podcast host thinks it's "just nasty" that Dillard wanted to take her away from her children. The Real Housewives of Potomac airs Sundays at 9/8c on Bravo.
Follow Tamara Grant on Twitter.